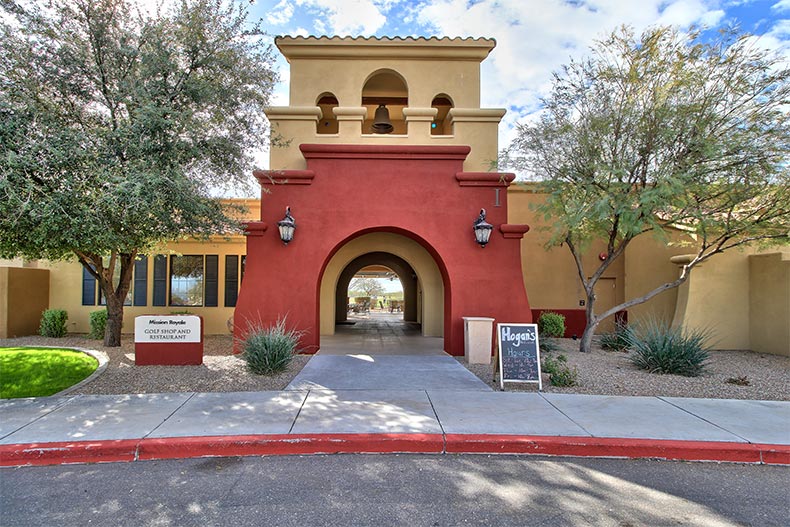 There are many reasons why residents love Mission Royale, a 55+ community in Casa Grande (midway between Tucson and Phoenix in Central Arizona). Not least of these is access to the Mission Royale Golf Club, along with the many other amenities, the active lifestyle, and the community's location.
Here are five of the top reasons why residents love Mission Royale.
1. The 18-Hole Mission Royale Golf Club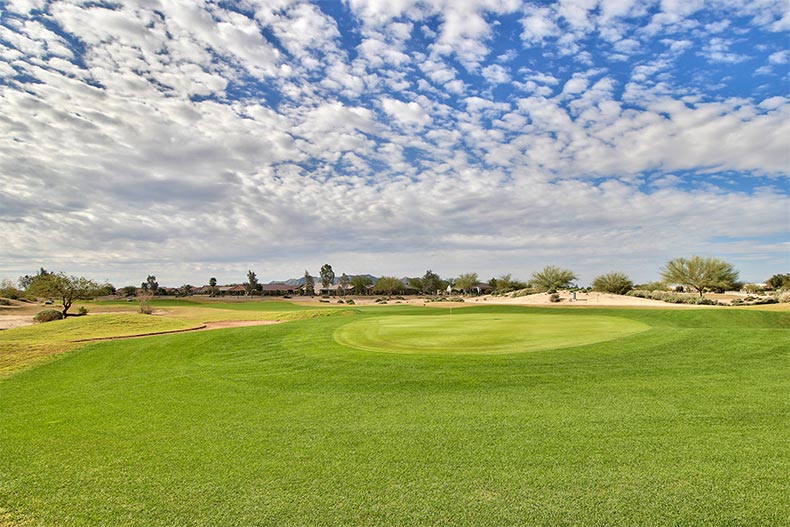 The Mission Royale Golf Club is an 18-hole course designed by Greg Nash. Residents of Mission Royale have the option of purchasing a 3-month, 6-month, or 12-month pass, which gives them unlimited tee times. Snowbirds, who frequently go to Arizona from January through March, appreciate the chance to buy just a 3-month pass rather than have to pay for an annual pass which they won't get the full benefit of.
The course is so popular that when it was faced with closure recently, residents banded together and bought the course in February 2021, ensuring its survival. Over 400 residents raised over $2 million to keep the course operating, including the adjoining restaurant and pro shop.
2. A Prime Location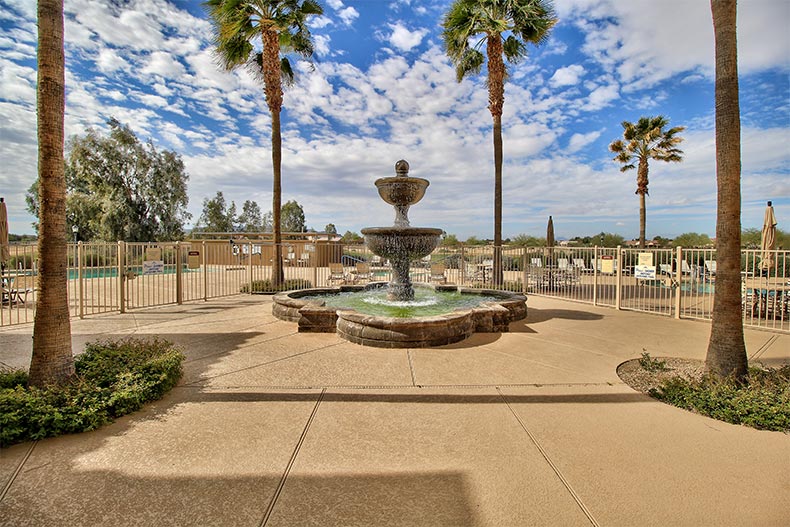 If it's really all about location, location, location, then Mission Royale has many advantages. It's about a 15-minute drive from downtown Casa Grande, which has a population of about 55,000. However, amenities like a Walmart Supercenter, Home Depot, Dillard's, and eating options are even closer.
Mission Royale is also only a few minutes from the nearest access to Interstate-10. This means that a 50-minute drive north takes you right to Downtown Phoenix, Phoenix Sky Harbor International Airport is even closer, and Downtown Tucson is about 75 minutes to the south.
3. Easy Access to the Great Outdoors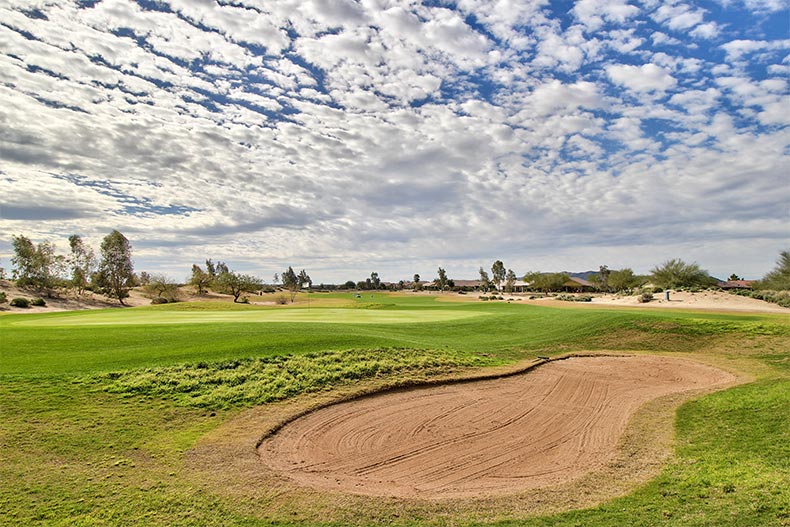 Mission Royale's location grants access not just to big city facilities but also to Arizona's desert scenery and outdoor activities. Picacho Peak State Park, for example, is a 30-minute drive south along I-10. Picacho Peak is 3,374 feet high and can be seen from as far away as Downtown Tucson, 45 miles further south. It's a challenging hike to the top and involves gripping cables along the way, but there are less arduous walking trails here too.
4. Plenty of Clubs and Activities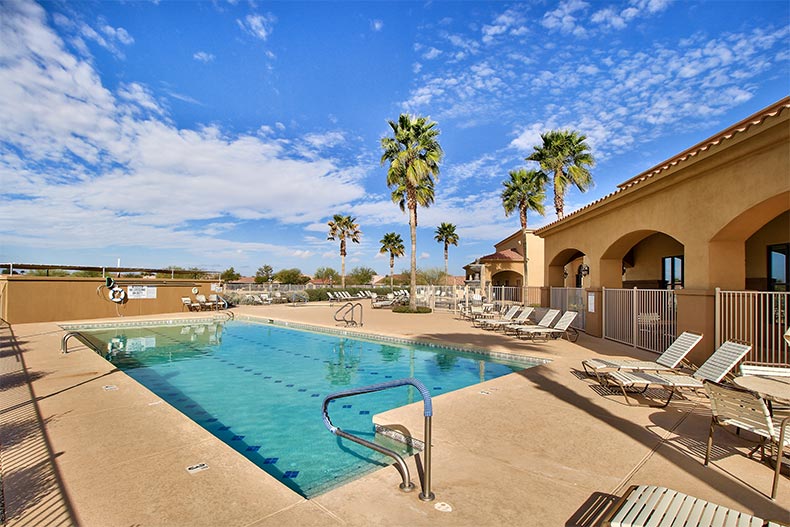 Amenities include a fitness center, an aerobics studio, two outdoor pools, and more.
Residents at Mission Royale don't need to leave the community in order to keep themselves fit and healthy. In addition to the golf course, amenities include a fitness center, an aerobics studio, two outdoor pools, four tennis courts, pickleball courts, and hiking and biking trails.
Among the many clubs, groups, activities, and classes are ones for hiking, fishing, line dancing, ballroom dancing, pickleball, tennis, table tennis, water aerobics, water volleyball, and yoga. In addition to these, there are groups that get together to enjoy activities such as billiards, board games, card games, quilting, and other arts and crafts. There's also an RV Club.
5. Affordable Single-Family Homes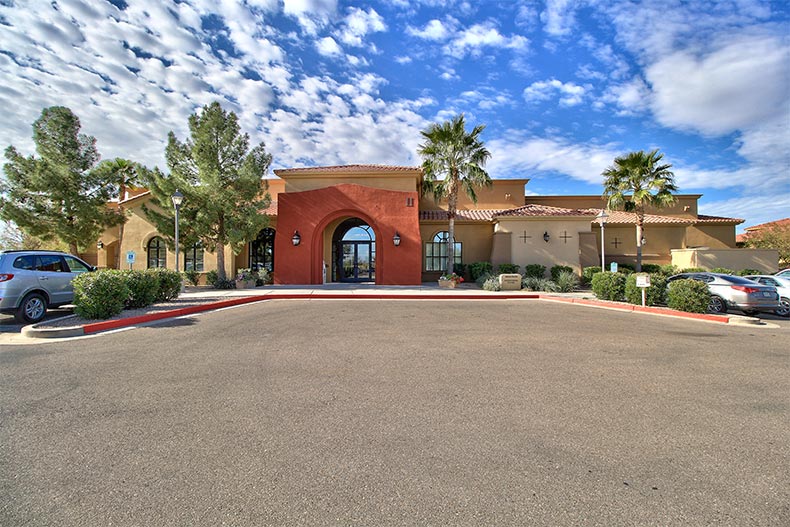 Homes at Mission Royale start in the high $100s.
Mission Royale is a community of 1,292 single-family homes. Not being affected by big-city prices, homes here start in the high $100s. The smallest models are 1,071 square feet, and these have two bedrooms, two bathrooms, and a two-car garage.
There's a wide range of model sizes with the largest model being 2,439 square feet. These homes sell in the mid $300s and provide three bedrooms, a den/fourth bedroom, two-and-a-half bathrooms, and a two-car garage. Some other models, though smaller in square footage, have three-car garages if residents want more garage space to perhaps hold two cars and a golf cart or to provide space to create a workbench. When first built, all homes had the option to have solar power added.