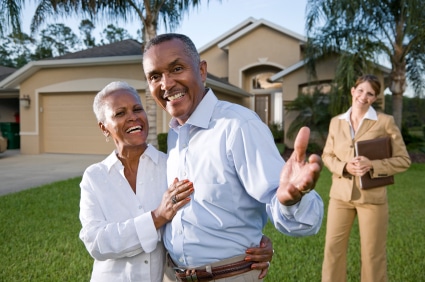 There are many factors which go into choosing an active adult community, particularly when you are planning to relocate to a new location. Some items are more important to one homebuyer than they are for another, so it's best for you to rank your priorities according to what means the most to you.
1. What are Your Priorities?
Some typical priorities when relocating include choosing the climate (e.g. arid, tropical, or four seasons), environment (coastal, desert, or mountain), and population density (rural, urban, or suburban). When it comes to the actual community, your priorities are likely to include the size of the development, the type of amenities and activities, and your preferred home style. Of course, your budget will also be a deciding factor
2. Create a List.
It would be nice if your priorities pointed to one perfect active adult community, but chances are you will find several appealing options which meet your criteria to varying degrees. Start narrowing down your choices and make a list of five to ten communities where you might like to live. If you are a little unsure about your priorities, include a few very different communities so you can compare them further.
3. Explore the Communities & Surrounding Areas.
Once you've narrowed down your choices, it's time to visit your favorite active adult communities in person. Most communities offer tours of their model homes, clubhouses, and grounds. Some communities will give visitors a day pass to try the amenities for themselves, and others even let you arrange a two- or three-night stay at a home within the community. By visiting, you can see what it would be like to live in the community first hand.
4. Talk to as Many People as Possible.
During your visit to the community, someone from the sales office will likely be on hand to show you around and answer your questions. This is a good resource, but you also want to talk to other people. Try to talk to residents during your tour or stay, and search online for discussions about the community. By talking to many different people, you can get a more well-rounded picture of the community's lifestyle.
5. Sleep On It.
Even when you find an active adult community which seems ideal, you don't want to rush into a decision. Buying a home is a major investment and you don't want your initial excitement to cloud your judgment. Weigh the pros and cons objectively, and take your time to be sure you will be comfortable with your decision for years to come.