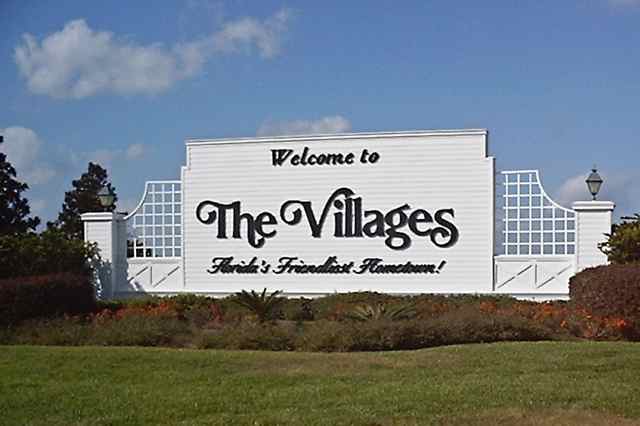 Active adult communities come in a variety of sizes, from intimate neighborhoods to sprawling resorts. Some of the largest developments include upwards of 10,000 homes, along with impressive amenities and beautiful grounds. Here are 10 of the country's largest active adult communities.
With plans for over 56,000 homes, The Villages is the largest age-restricted development in the world. The community was opened in 1978 and is still growing with an estimated population of 110,000 when fully complete. The Villages offers countless amenities, including dozens of recreation centers, golf courses, shopping centers, swimming pools and much more.
Opened in 1960, Sun City is the country's oldest active adult community. It is also one of the largest with just over 26,000 homes. Sun City also has 11 golf courses, seven recreation centers, 19 shopping areas and an amazing line-up of amenities, activities and community services.
Sun City West was developed by Del Webb between 1978 and 1997 and today has nearly 17,000 homes in a wide range of styles and prices just 19 miles from downtown Phoenix. The community's fabulous resort-style amenities include four spacious clubhouses, nine golf courses, 27 tennis courts, mini-golf, gardening plots and much more.
In Southern California's beautiful Orange County, Laguna Woods Village offers 12,736 homes in a variety of sizes, styles and prices. Residents in this resort-style haven enjoy amenities at seven clubhouses, as well as 36 holes of golf, numerous sports courts and an equestrian center.
Encompassing several active adult communities, Green Valley Recreation is a unique organization which serves over 12,000 homes. When residents move to any Green Valley Recreation community, they have access to amenities in every community. This includes 13 recreation centers, eight golf courses and numerous outdoor amenities.
Plans for approximately 10,000 homes makes On Top of the World one of the country's largest active adult communities. This luxurious development is set in the heart of Ocala, Horse Capital of the World. Highlights of the impressive amenities include multiple clubhouses, swimming pools, hobby and game rooms, and outdoor sports courts.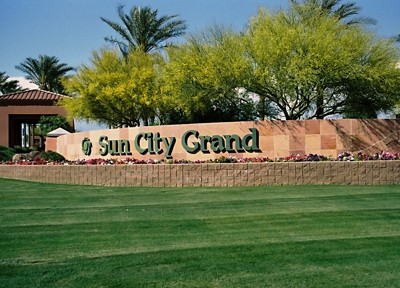 Sun City Grand is a newer Del Webb 55+ community near Phoenix planned for just under 10,000 homes.
Sun City Grand is a great fit for many active adults as it offers 9,802 residences including condos, villas and single-family homes. Resort-style amenities feature three clubhouses, three 18-hole golf courses, hobby and game rooms, outdoor recreations and the Lifelong Learning Academy.
Set in the midst of a resort community, Sun City Hilton Head opened in 1995 and has plans for approximately 8,200 homes. This prime retirement destination features a 45-acre Town Center and Amenity Complex, 54 holes of golf, a performing arts center and much more.
Set against the Spring Mountain Range, Sun City Summerlin is Nevada's largest active adult community. It includes 7,779 homes in a wide variety of sizes and styles. Four clubhouses offer numerous amenities, including fitness centers, swimming pools, sports courts, hobby and game rooms, and the 312-seat Starbright Theater.
Elegant homes and impressive amenities help make Sun City Texas a fabulous retirement destination. Plans for 7,500 homes include both attached duplex and single-family designs. The community also offers resort-style amenities such as an 86,000 square-foot clubhouse, three 18-hole golf courses and other outdoor recreations.