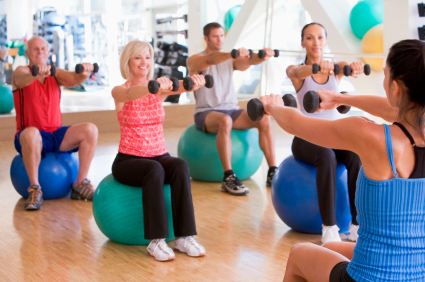 Some people are fond of saying that 50 is the new 40 (or is it the new 30?). This bit of wordplay aside, people are living longer, healthier lives than ever before. This trend shows up in the media, in pop culture and in the pastimes found at today's active adult communities.
While there is a wide variety in age-restricted community amenities, many modern clubhouses boast facilities designed to support active recreations. State-of-the-art fitness centers often go beyond cardiovascular and strength-training equipment to include indoor walking tracks, lap pools and dedicated studios for aerobics, dance, yoga or other group fitness classes.
Outdoor recreations are also more expansive in modern, resort-style communities. A wide range of sports courts are often found in addition to more traditional golf courses, shuffleboard, horseshoe pits and bocce ball courts. Residents can stay in shape with challenging activities like tennis, softball, basketball, racquetball, soccer or pickleball. Scenic walking and biking trails help keep residents on the move as well.
Demonstration kitchens are another community feature which is directly related to active living. Through community cooking classes and special-interest clubs, residents can learn how to enjoy healthier eating and share their favorite recipes with health-minded friends. Some developments also have community garden plots where residents can grow their own fresh fruits and vegetables, or a nearby farmers' market for the best local produce.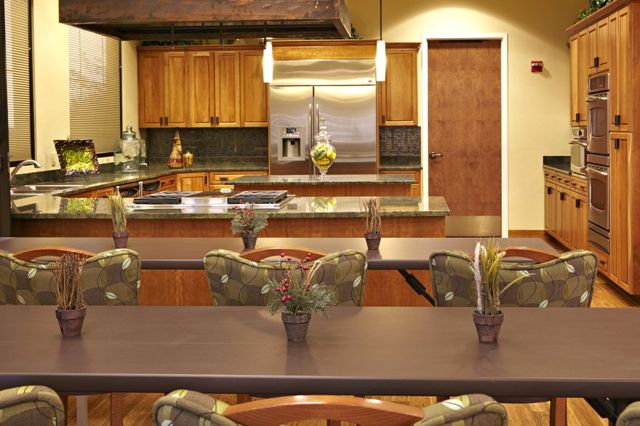 Of course, there is more to an active lifestyle than being physically fit. Active adults today are finding joy in discovering a well-balanced lifestyle. That means nurturing their bodies along with their minds and spirits. It means taking part in social clubs and trying a variety of new experiences.
Full-service spas are showing up in many resort-style communities, while saunas and massage rooms may be a more common addition in smaller neighborhoods. These facilities aim to relieve stress and rejuvenate the spirit. Communities may also have classes or groups devoted to practices like meditation or Tai Chi.
When it comes to mental activity, communities often provide special-interest discussion groups, lecture series or classes. Some developments have their own on-site learning centers, and many have computer centers where residents can stay up to date with current technology. Communities which are located in close proximity to a college or university may also make it easier for residents to participate in lifelong learning opportunities.
Travel is another way that many retirees stay active, and many explorers prefer to arrange trips that combine educational experiences with recreational attractions. Active adults who live in Del Webb communities can now take part in exclusive Road Scholar adventures as well. Although you do not have to live in a Del Webb community to plan a educational vacation with this exciting organization.
While active adults in their 50s and beyond may be healthier and more active than ever, active adult communities are meeting the challenge with an ever-expanding line-up of fabulous social and recreational amenities.