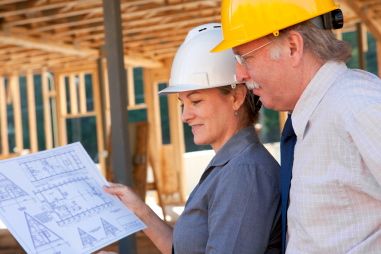 One of the benefits of choosing a new construction over a resale home is that the new home will come with a warranty to cover potential problems. But don't assume that a new home warranty will cover everything in your new home. It's important to find out just what is covered and for how long. You may also want to check the reputation of the builder with the Better Business Bureau to see how well they have handled disputes with homeowners in the past.
When considering a new construction home, here are seven questions to ask the builder about its included new home warranty:
1. What is covered, and what isn't?
While this may seem like a simple question, you will want to be clear about exactly which items are covered — and which items are not. Most new home warranties will cover structural elements and major home systems, but they may not cover other items such as household appliances.
2. How long will the coverage last?
The length of coverage often varies for different parts of the new home. Many warranties offer protection from major structural defects for up to 10 years, but only cover HVAC, plumbing and electrical systems for a much shorter period. Items like siding, doors, trim, drywall and paint may be covered for as little as one year.
3. Do certain home systems or major appliances have their own warranties?
While household appliances are often not covered under the builder's warranty, they may have their own protection plans. If they do, you will want to find out the details from the builder so you will know who to contact if there are any problems during the coverage period.
4. What is the process for filing a claim?
Your new home warranty should include clear instructions for how to file a claim if something goes wrong. To avoid problems down the road, you should make sure you understand the process upfront and ask questions before you buy.
5. Is there a deductible?
With any warranty or insurance plan, it's important to look for hidden costs. Be sure to ask if there will be a cost to file a claim or a deductible that will need to be paid before the repairs are covered.
6. How are disputes handled?
Though you hope that any future issues will be resolved easily, there could be disputes over coverage or the method of handling a repair. Builders often prefer arbitration over a potential lawsuit, so their warranties may include the cost of arbitration if disputes arise.
7. Is the warranty issued through the builder or a third-party?
The builder generally covers structural elements themselves, but they might also include a third-party home warranty for other elements such as HVAC, plumbing, electrical systems or even major appliances. Between the builder warranty, a possible third-party home warranty and any additional manufacturer's warranties, a new construction home is likely to have ample coverage from defects. However, don't make assumptions about what will be covered. Ask questions before you buy to avoid expensive, time-consuming disputes down the road.