Active adult homeowners may decide to have repairs and renovations done in order to increase the value of their home before putting it on the market, or new homeowners may move into a fixer-upper that has a list of renovations to complete. Home repairs are also a regular and expected part of homeownership, and many active adults strive to maintain their homes to a high standard.
Many times, homeowners dream about renovations long before they actually happen, making careful plans to maintain and improve the value of their homes. Other times, homeowners find themselves facing time-sensitive issues that require urgent repairs. In any situation, homeowners should look out for common home repair mistakes to avoid throughout the renovation process.
Learn about these home repair mistakes so you can become more prepared and informed to make repairs and renovations on your home.
1. Not Knowing Your Own Limits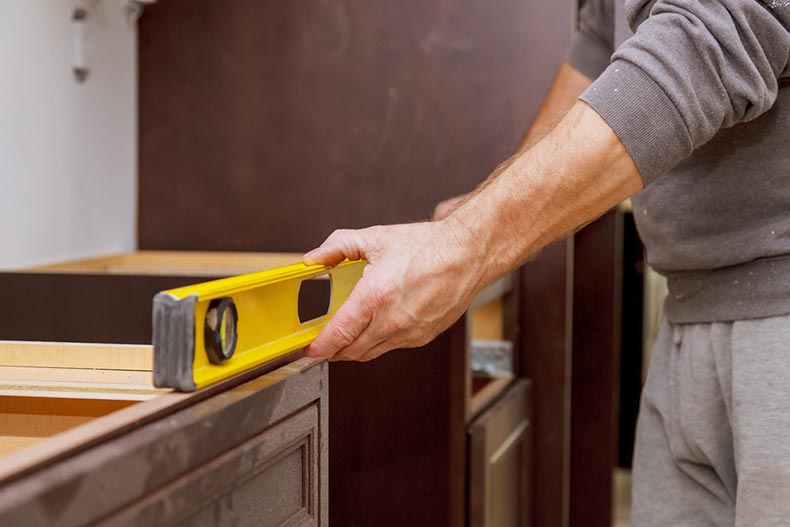 The first and perhaps the most important consideration when making repairs on your home is knowing what you are capable and not capable of doing yourself when it comes to the time, knowledge, labor, and skill that it will take to complete home renovations. Homeowners should decide early on whether they want to complete a DIY home repair or hire a professional contractor to handle the work.
Depending on a homeowner's level of experience and knowledge with construction and real estate, some feel confident taking on home repairs. For smaller and more manageable repairs, many homeowners may feel that they can take care of issues themselves, which offers a cost-efficient repair option. However, some projects may be too complex or dangerous for non-professionals to handle. In those cases, active adults should find licensed and experienced professionals for the job.
Another factor to consider is the time it may take to complete a home repair. If you are attempting a project on your own, chances are that it will take longer to complete than it would for a contractor and a team of workers. Homeowners should contemplate the time of year that the repair needs to be completed and the level of time sensitivity.
For major problems, such as cracks in a home's foundation or roof damage, hiring a professional to get it done quickly would likely be your best bet. From the beginning of a home repair project, recognize and measure your limits to make the best decision about whether you should hire a professional.
2. Choosing the Wrong Professionals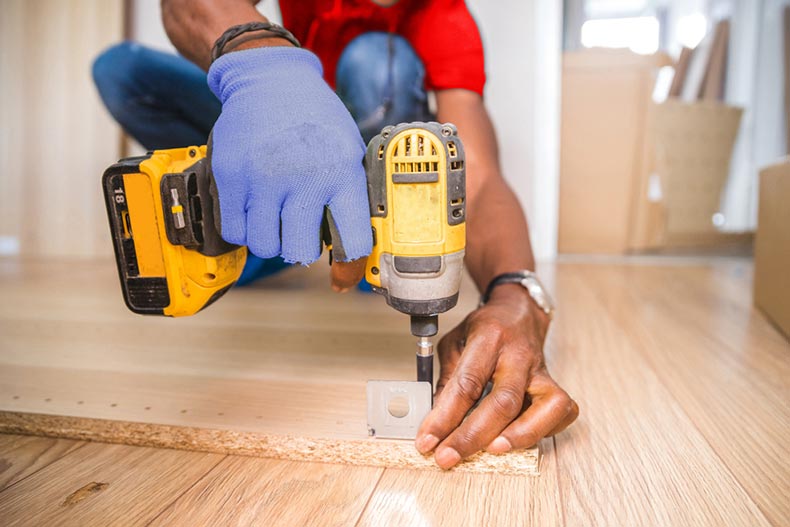 When it comes to hiring the right professionals to provide home repair services, homeowners should take the appropriate care to find the right people for the job. For small and larger projects alike, across many different budgets, active adults should do their research in order to hire the right professionals for the work.
Take your time to find and hire the right home repair professionals, including contractors, for any home repair project. Many homeowners like to ask friends and neighbors for referrals, but make sure to also cross-reference those referrals with reviews and references from online research. It's also important to compare references and quotes between a few contractors. The lowest price does not necessarily equate with the highest quality work or the best fit for the job.
When searching for home repair professionals, look for highly experienced and well-regarded local professionals that align with your expectations for budget, timeline, and quality of work. You'll want to find contractors who provide thorough and clear estimates as well as professionals open to consistent communication. This will help ensure that the home repair projects remain within the budget, achieve the desired outcomes, and provide peace of mind for the project.
3. Not Budgeting (And Not Budgeting Enough)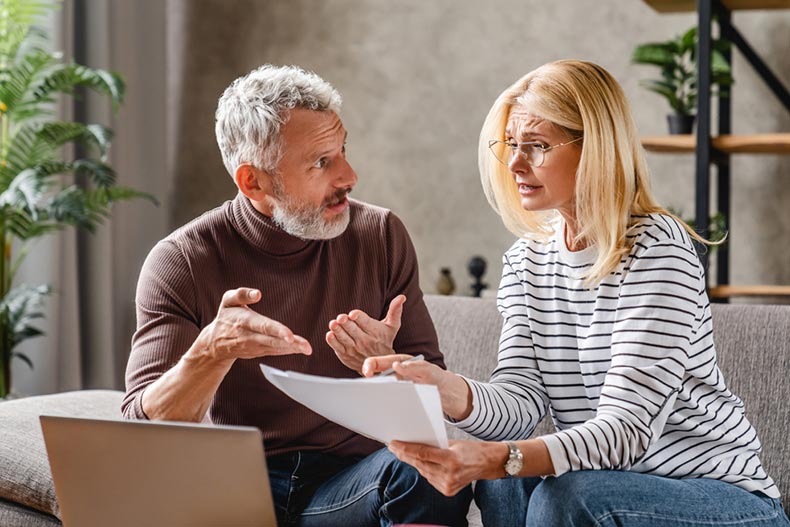 One of the most common home repair mistakes happens when homeowners avoid setting a budget for renovations and repairs or even when they set an unrealistic budget. Both of these mistakes can cause their own problems and headaches down the line that add unnecessary stress to home renovations. For many DIY projects, trying to calculate the exact cost of repairs is typically not advised since homeowners will likely uncover unforeseen costs that appear during the span of a home repair project.
If you're working with a contractor, experts advise that you set aside at least 10 to 15 percent more than the estimated cost of the repair project in case the repair requires additional funds. Depending on what work needs to be done, contractors may find more problems than what you started with once they start working. A common example of this is bursting pipes and water heaters that may cause water and structural damage in places you could not initially see. The last thing you want is to be blindsided by totally unexpected expenses halfway through the repair.
4. Not Getting the Right Tools For the Job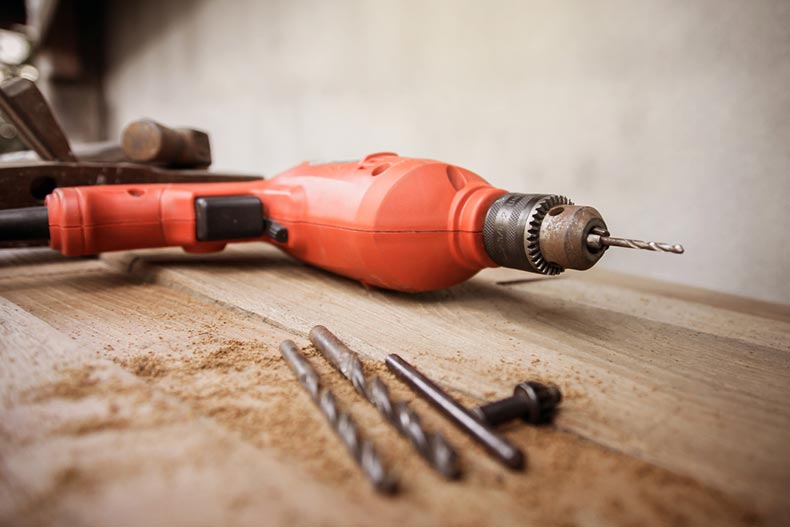 Sometimes, home repairs need more than just a hammer and some nails to fix. Some projects may need anything from adhesives to paint to post-diggers to specialty hand tools. If you're considering a DIY project, researching your issue and finding the right tools for the job is crucial to making a repair that will hold up over time. If you have uncertainty about what you will need for the job, you may want to get the opinion of a professional or even have a conversation with an employee at your local hardware shop who should be knowledgeable about the products that you'll need.
Another crucial item you may need, if you don't already have one, is a tape measure or a similar measuring tool. The expression "measure twice, cut once" is as a useful reminder to homeowners doing DIY repairs because taking down the correct measurements for materials will save time, money, and energy that could potentially be wasted. Also, determining how much and what kind of hardware you will need, like screws and nails, before getting a project started will undoubtedly save you some trips between your home and the store.
5. Doing Too Much at Once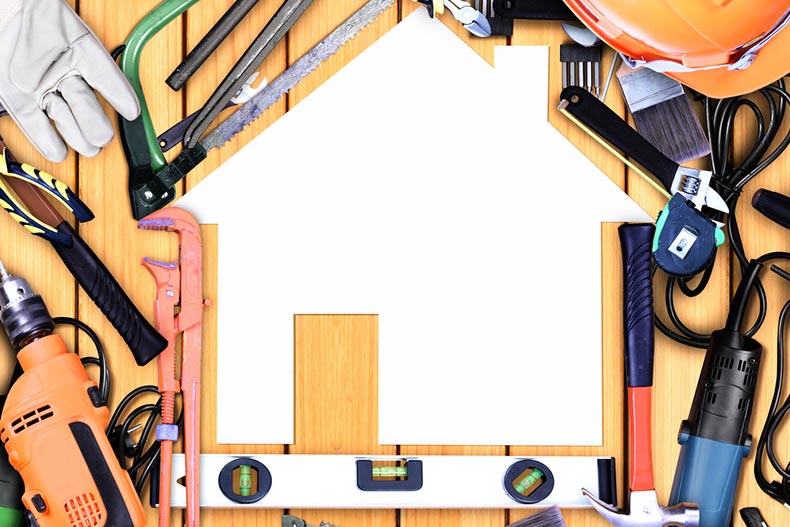 One home repair can be overwhelming enough, but trying to take on more than one project at a time can quickly turn into a major headache. Homeowners sometimes find themselves in the scenario of having a home that needs several repairs done, and it may initially seem like a good idea to save time by trying to complete all of them simultaneously. However, trying to take on too many home projects at once can make anyone feel disorganized, overwhelmed, and like the work will never get done.
By organizing home repairs based on their relative urgency and timeliness, homeowners can efficiently prioritize one project at a time, and in turn, stay more organized and focused. The same may hold true when homeowners work with contractors on large-scale renovations and repair projects. Focusing on one project at a time can help homeowners monitor the project, ensure the quality of the work, and stick to a specific budget and timeline.
6. Failing to Balance Form and Function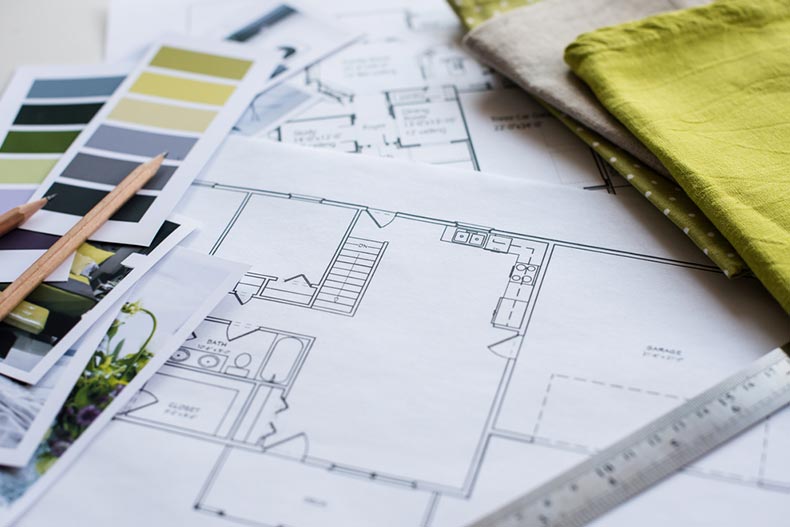 When making a repair, the work should be not only structurally sound but also cosmetically fitting within your home. Similarly, design choices and cosmetic features should be structurally appropriate and functional for the home. When it comes to home repairs and renovations, a good repair should effectively fix the problem at hand and remain aesthetically pleasing.
Some homeowners may first think to purchase the cheapest hardware and materials available to make a DIY home repair in their residence. This may seem like a good idea, but if the repair doesn't look cosmetically appealing, then it may hurt your home's value in the future. Cheap repairs can potentially look bad if it's in an obvious place in your home, so spending the extra money to make it look nice will go a long way.
On the other hand, picking out the nicest looking materials to patch up a repair would be pointless if they didn't effectively fix the problem. Figuring out how to balance form and function is necessary to perform the best renovation possible.
7. Following Trends Too Closely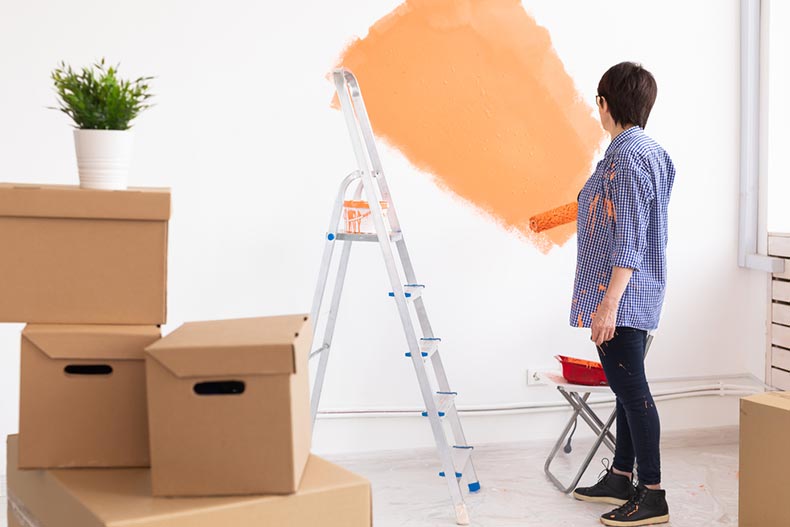 Homeowners who stay up-to-date with current home and real estate trends may be tempted to try out popular cosmetic additions in their home during a repair. Some of these design choices may be what's popular and considered modern at the time, but homeowners should be wary of short-lived trends that may out-stay their welcome in your home. Thinking about the long-term value of your home may save you from home fads that could lose their luster over time.
Avoid making changes to your home's design that could potentially go out of style in the future. When in doubt, stick to classic and timeless design choices. If you're unsure about how to make your repair add both functional and cosmetic value to your home, consult with a home designer or real estate agent that can help guide you in the right direction.
8. Having Rigid Expectations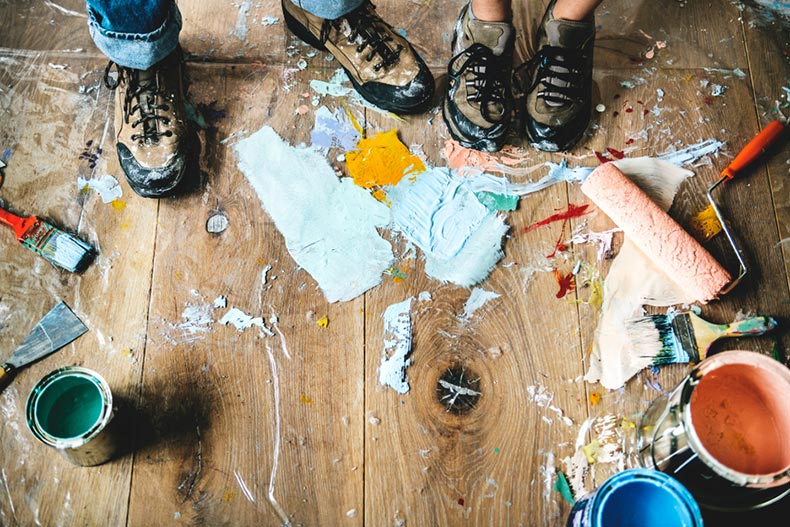 Whether it's a DIY repair or a major job with a hired contractor, home repairs pose obstacles, no matter how big or small a renovation may seem. An inflexible mindset and rigid expectations for the outcomes of home projects may leave homeowners unprepared for any problems or changes that may occur along the way.
While homeowners should have confidence in themselves during DIY projects and confidence in their contractors and professionals for larger renovations, they also need to be prepared for flexibility. When it comes to major home renovations, active adults should prepare to expect the unexpected. If and when problems do occur, or the best-laid plans require changes, homeowners should keep an open mind in order to fix problems and move forward efficiently. Flexible and well-prepared homeowners can ensure that they continue to make the best decisions for their home's longevity and value.
Many factors can change after a home repair project begins, especially when it comes to time and budget. More often than not, repairs may take longer than expected. The possibility also exists that you can find more problems than what you started with once you start opening walls and ceilings in your home. Keeping an open mind while also staying prepared both financially and time-wise will ensure that you can tackle anything that comes your way.