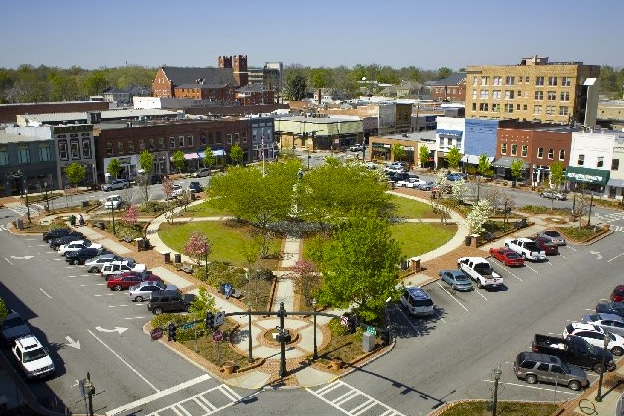 An 880-home active adult community located off Ahaluna Drive in Gainesville, GA was recommended for approval to the Gainesville Planning and Appeals Board. Developer Oak Hall Companies submitted the request, which was given the OK by the board on May 9.
Jane Fleming and Carmen Delgado were the only board members who were not in favor of the proposed active adult development, due to concerns about traffic congestion off Ahaluna Drive and Dawsonville Highway/GA 53. Residents who attended the meeting also voiced their concerns about increased traffic in that area with Oak Hall representatives.
Clyde Morris, a local resident, stated to the press after the one-hour public meeting that he believes there will be an additional 9,000 to 10,000 vehicle trips per day on that busy corridor, which will likely cause increased traffic jams. He also recommended that more traffic studies be done before any additional approvals for the active adult development begin.
In addition to road improvements at the site of the project, Oak Hall has also agreed to contribute $425,000 for other Georgia State Route 53 improvements, according to Ethan Underwood, a Cumming lawyer and representative for Oak Hall. Developer Oak Hall is seeking to annex and rezone 185 acres for the active adult community, including 178 acres for 790 residential homes that will also include an assisted living center. The other seven acres of the property would be used for other purposes, three acres of which would be donated for use as a fire station.
The developer also plans to use 24 acres for commercial development off Dawsonville Highway and an additional 26 acres would be used for a 90-unit townhome development off Strickland Drive. Oak Hall is working with the Georgia Department of Transportation to incorporate access points and traffic lights along Dawsonville Highway. The developer's requests will go before the Gainesville City Council for a public hearing scheduled for June 6.