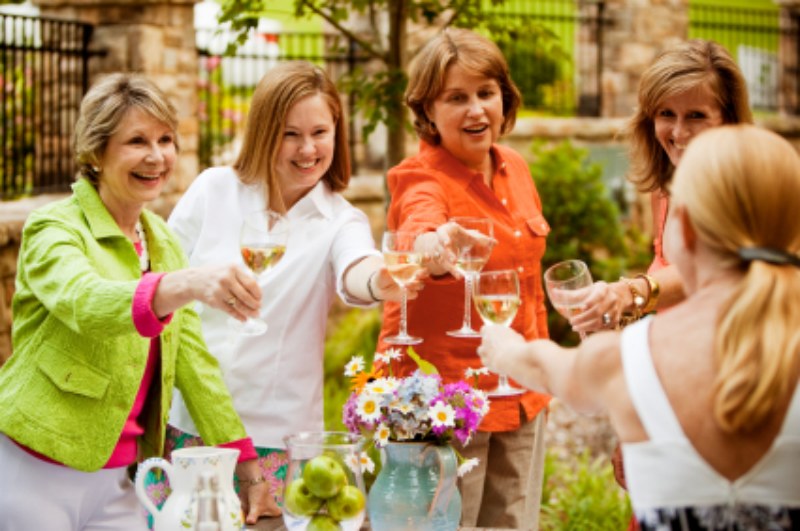 When searching for an ideal 55+ community, active adult homebuyers often begin by comparing available amenities and low-maintenance home designs. Yet they may miss out on some important clues if they fail to look beyond the social calendar to the person in charge of arranging the community events and activities.
The Role of an Activity Director
Also known as Lifestyle Directors, full-time Activity Directors help set the tone at active adult communities. They may be the first to welcome new residents to a community, and they have the challenging task of developing events that draw out residents who may have many different interests.
In smaller communities, an Activity Director may work alone, while larger communities might have a staff to keep events, classes and groups running smoothly. Very small communities, or those which do not have many amenities, may only have a part-time Activity Director. It is important to ask about on-site Activity Directors when comparing communities because they are often the key to a great active adult lifestyle.
Beyond state-of-the-art fitness centers and hobby rooms, great active adult communities offer diverse social calendars with activities that appeal to many different residents. These social recreations are one of the most common reasons active adults choose to live in a community of peers. Appealing community activities may also have health benefits as they encourage residents to stay active and form a strong support network.
A good Activity Director does more than set the community social calendar and plan events. Activity Directors often get involved with residents and help them make the most of their time in the community. They can help residents find social clubs that may appeal to their interests and even suggest groups that can help single or widowed residents form new friendships.
Volunteering with Activity Directors
Volunteers are a vital part of active adult communities and good Activity Directors engage volunteers when planning events or starting new groups. This can involve a good deal of diplomacy, particularly when conflicts arise over scheduling clubhouse space or running specific classes or clubs. Not everyone who prefers an age-restricted community plans to take part in the social activities. Some homebuyers simply want a more quiet environment with affordable, low-maintenance homes.
Yet you never know how your needs may change over time. Great active adult communities offer a wide range of activities but don't make residents feel pressured to join in. Full-time Activity Directors can help maintain balance by arranging activities that appeal to both smaller groups and to the general community. Large-scale holiday parties, performances, and festivals let residents attend and mingle at their own pace, while special-interest classes and clubs may foster more intimate friendships.
Even if the social calendar isn't among your top priorities, finding a community with a good, full-time Activity Director may give you more options if you do decide you want to be more involved with your neighbors. If possible, meet the Activity Director before buying to find out more about life in the community.