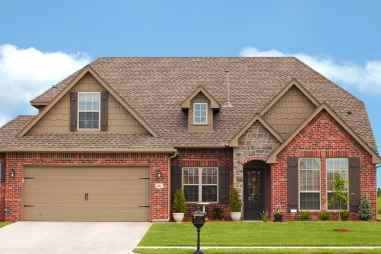 In theory, a custom home sounds like a great idea to many active adults. It conjures up thoughts of a perfect retreat made specifically to their needs and desires. But are custom homes truly better than production homes? What are some of the features which might make production homes a better fit for many homeowners?
What Makes a Custom Home?
Before comparing the benefits and drawbacks of custom and production homes, we have to define what these terms actually mean. According to the National Association of Home Builders (NAHB), there are several general differences between the two types of homes and the companies that build them. Custom homes are generally built on land that is privately owned by the homeowner instead of land owned by the builder, such as a community development. Custom home builders work with the buyer to develop unique plans for a one-of-a-kind home. They tend to build high-end, single-family homes and only build in low-volume, typically less than 25 homes per year.
What Makes a Production Home?
Production homes are generally built on land owned by the builder, often as part of a community development. Production home builders usually offer a choice between a few floor plans, though options are often available to modify the design. They usually build homes for many different budgets, and may build all types of homes, including condos, townhomes, and single-family homes. Production home builders work in higher volume, building well over 25 homes each year.
The Pros and Cons of Custom and Production Homes
There are benefits and drawbacks to building either type of new home. With a custom home, you will have more personal attention from the builder and be able to help plan every element of your new home. However, your home will have a much higher cost per square foot, and it is likely to take much more time to be built. Additionally, you will often have to purchase the land yourself, and the majority of established communities, including most active adult communities, do not allow homeowners to bring in their own custom builders.
When it comes to a production home, you will be limited to the floor plans offered through the builder. Depending on the community you choose, you may have many options or you may be quite limited. Generally, a production home is a much more affordable choice, which will be ready for occupation more quickly.
If you choose to buy a home within a community that uses a more flexible builder, you may find that the various available options are more than enough to meet your needs. Active adult communities are generally viewed as a whole package, particularly when they offer many community amenities and social activities. When moving in, homeowners are buying more than their individual home: they are buying into being a part of the community and all it has to offer. Most active adult communities only offer production homes, but their residents find that the total amenities offered make it worth giving up a fully custom home.