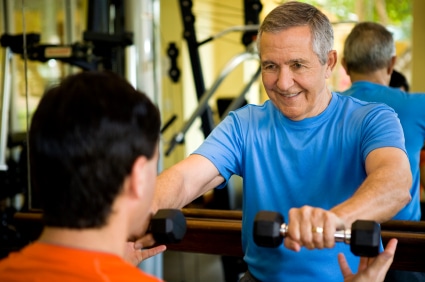 When choosing an active adult community, potential residents are often drawn to a community's recreational activities. It's easy to be impressed by a massive clubhouse, sprawling championship golf course, extensive tennis facilities, and luxurious homes. However, most active adult communities offer one amenity that is often taken for granted or overlooked entirely, the Lifestyle Director.
Lifestyle Directors, also known as Activities Directors, are an important asset at an active adult community. A good Lifestyle Director will make all the difference in the atmosphere of a socially thriving community. They have many responsibilities and is often the guiding hand behind most, if not all, of the community events, parties, and social clubs. While the role of a Lifestyle Director will vary from one community to another, there are several responsibilities that they may assume. Here are just a few of the benefits a Lifestyle Director brings to the community.
1. Welcome Wagon
Regardless of whether the community actually has an organized welcoming committee, a Lifestyle Director will be happy to make new residents feel at home. They are on hand to answer questions and encourage participation in the community's amenities, activities, and social groups.
2. Party Planner
Lifestyle Directors work with various committees to plan community events and parties throughout the year. These social events are an important part of the active adult lifestyle and a great opportunity for residents to get to know their neighbors.
3. Volunteer and Group Coordinator
Active adult communities are largely operated through the help of volunteers, and it often falls to the Lifestyle Director to coordinate their schedules and meetings. They are also likely to be in charge of coordinating the community's various social clubs.
4. Class Scheduler
Many active adult communities offer a variety of on-site classes and lectures. These are likely due to the efforts of the community's Lifestyle Director.
5. Concierge
In the same way that a hotel concierge helps guests arrange outings, a Lifestyle Director will help residents plan their own excursions. This may involve local day trips, weekend getaways, or longer group travel vacations.
6. Website and Newsletter Editor
In addition to her time spent working directly with residents, a Lifestyle Director may also be responsible for the community's communications, like the website or monthly newsletter.
At either an intimate village setting or a sprawling resort-style community, a full-time Lifestyle Director is a valuable asset. Their efforts are seen throughout the community's events, social clubs, and classes. When searching through the amenities at various active adult communities, potential residents would do well to keep that in mind.