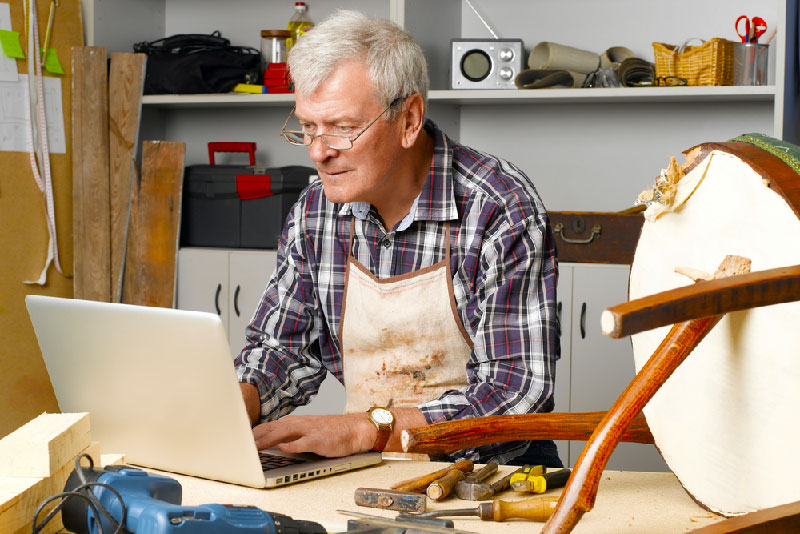 While some active adults are heading into retirement, others are reinventing themselves as new business owners. There are many reasons behind this trend, including the desire to make use of accumulated experience and the ease of starting an online business. Many active adults are also excited to realize a lifelong dream of owning their own business and being their own boss.
Why Start Your Own Business?
Many active adults who reach their planned retirement age find that they may be ready to leave their current job, but are not as ready to stop working entirely. The current economy has also led to many active adults being "downsized" or laid-off. In these cases, active adults may find themselves reevaluating their career choices and wondering if it is time for a change. When it is difficult to find work with a new employer, active adults may decide that it is time to work for themselves.
Over the course of their lives, active adults have acquired a vast amount of personal experience. This experience may come from their careers, their hobbies, or from raising their families. Starting their own business lets active adults put their accumulated experience to good use. They may choose to take on a consulting role, sell their own artwork or crafts, or even open a restaurant or cafe. The possibilities are endless.
Starting a Business
The ease of starting an online business has made it even simpler for active adult entrepreneurs. Though technology is often thought to be a passion for the younger set, active adults in general are more tech-savvy than many people realize. They are comfortable surfing the Internet, connecting with others through social networking, and even creating their own websites.
An online storefront is often a logical choice for technologically minded active adults who are looking to start their own businesses. However, online businesses are not the only option for hard-working active adults. There are many active adults who use their retirement years as a starting point for opening a new brick-and-mortar business. There are no limits when it comes to options for second career ideas. Active adults can open their own local bakeries, consignment shops, art galleries, real estate agencies, and much more.
To get started, active adults need to research their opportunities and develop their own viable business plans. Enrolling in a class or workshop for beginning entrepreneurs is a good way to find out just what it takes to run a successful business. Active adults can also research online with resources such as business.gov, which offers a wealth of information on starting a business.
As active adults continue to prove, retirement from one career can be the doorway to another more fulfilling opportunity. And sometimes, that means becoming the head of a brand new business: your own business.