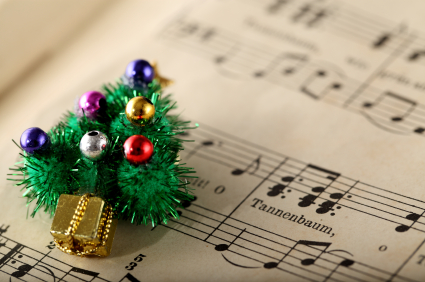 Beloved Christmas songs may be covered by today's popular pop artists, but many Baby Boomers remember growing up when these favorites were first released. The 1940s and 1950s were a boom period for Christmas songs with the introduction of hits like The Christmas Song, Silver Bells, White Christmas and Winter Wonderland.
There are many reasons for the popularity of new holiday music during this era, as explored in this article in The Atlantic about the Boomer bias in Christmas songs. As author Eric Harvey explains, Baby Boomers grew up in the time of radio and early TV. A period when most Americans listened to the same radio programs and watched the same TV shows. Christmas songs written during this time were heard by most of the nation and quickly became part of the holiday tradition.
By contrast, Christmas songs created today can be distributed through many more outlets. New Christmas songs may have a harder time crossing genres to reach to a large audience and they are more likely to be embraced by smaller groups. They may become traditions in some families or groups of friends, without ever reaching the national stage.
War times also made many Christmas songs of the 1940s more poignant. Songs like I'll Be Home for Christmas and Have Yourself a Merry Little Christmas resonated with World War II soldiers who longed to be home with their families. These songs continue to speak to soldiers today. They are also fitting for our current society, where adult children are more likely to move away from their hometowns and may not be able to be together for the holidays.
Because Christmas music of this earlier era is appropriate for all ages, it has become a nostalgic part of many family gatherings. The songs evoke childhood memories and the sense of tradition that permeates the holiday season. Songs are often sentimental, yet timeless, celebrating family, friendships and gathering around the fire in the midst of snowy days and nights. They are included time and again in movies, TV shows, commercials and school concerts.
Music often brings people together and this is certainly true during the holidays. Although covers of standard songs get new life with younger generations, Baby Boomers can enjoy sharing the originals with their grandkids. If families keep an open mind, they can even enjoy listening to many versions of their Christmas favorites together. Standards often have some surprising covers in genres ranging from rock, jazz, rap, country or even heavy metal bands.
Many Christmas standards may trace back to Baby Boomers' childhoods, but their simple messages and appealing melodies continue to endure.