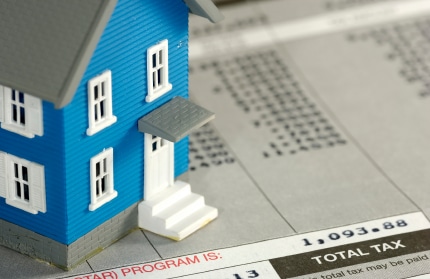 Many residential developments, including active adult communities, are managed by a homeowners' association (HOA). Residents typically pay monthly fees to the association for common services, such as trash collection, snow removal, and general community maintenance. HOA fees also pay for any additional community amenities as well.
Benefits of HOAs
By creating a central homeowners' association, communities can typically negotiate better costs for services such as trash collection and snow removal than what homeowners would pay individually. The HOA can also address any complaints which may arise with those service providers, ensuring that residents are getting the best available service.
In active adult communities, HOA fees also support social and recreational amenities. These may include a central clubhouse with amenities such as fitness centers, hobby and game rooms, arts and crafts studios, swimming pools, sports courts, and golf courses. The fees may be used to pay the salaries of community staff, such as activities directors and fitness instructors as well.
For low-maintenance living, some active adult communities also offer home lawn care and landscaping through their HOA. The monthly HOA fees are typically higher in these communities (to cover the cost of the service), but a better value than what individuals would pay on their own for the same service (because the HOA negotiates a group rate).
The Complexities of HOAs
Deciding which services to provide through a central HOA can be challenging. Negotiating services for the community as a whole may lead to better prices, yet some residents may not want some of the included services. For example, homeowners who enjoy maintaining their own home landscaping may prefer to live in a community that has lower HOA fees because it does not provide that service. The same is true of amenities. Homeowners often don't want to pay for a golf course or tennis facilities if they don't plan to use them.
Some 55+ communities may have an HOA fee that covers basic services (e.g. trash collection and community maintenance) and also a separate membership fee to pay for social and recreational amenities and activities. There may even be different levels of membership available which each include access to different amenities. This lets residents pay for only the amenities they expect to use within the community.
HOA Boards
Finally, HOA fees cover the governance of the community. An HOA board is appointed to manage the community's services, amenities, and activities, as well as mediate homeowner disputes and generally keep the community running smoothly.
HOA rules and regulations are also created to maintain the value of homes within the community and create an environment that supports the rights of all homeowners. These rules keep homeowners from neglecting their property or making changes that may be objectionable to other residents.
Before buying a home in an active adult community, or any neighborhood with an HOA, it's important to review the community's rules and understand what is, and is not, included in its HOA fees.
While homeowners' associations require fees and adherence to certain rules, they may also provide a wide range of benefits.