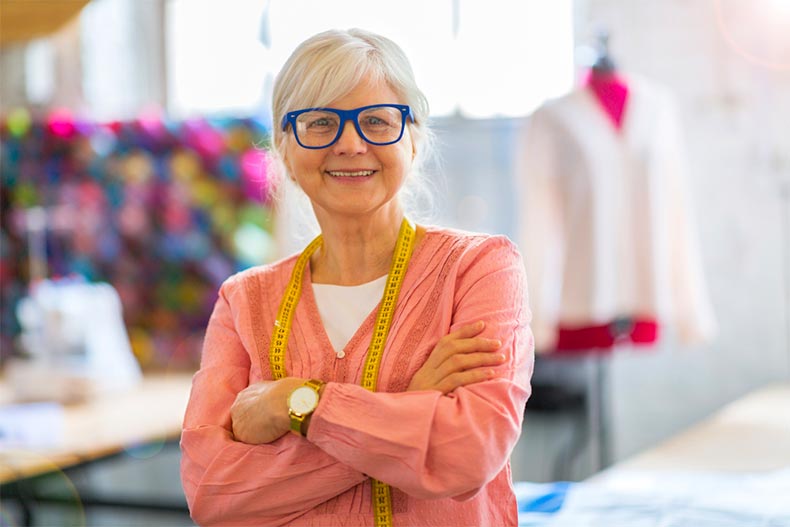 Who said being an entrepreneur is only a young person's game? Utilizing their many years of experience both in a professional and personal setting, many baby boomers aren't letting their age slow them down. Rather, many active adults are doing just the opposite, setting out as entrepreneurs to create their own businesses. From small companies to multimillion dollar ventures, active adults are working to change the world around them. Using data found in a study from LendingTree, we've listed just a few of the best cities for active adult entrepreneurs to consider.
San Jose, California
Hailed as the seat of the Silicon Valley, San Jose is the best location to live for any entrepreneur. A central hub for high-tech innovation and scientific development, San Jose is home to many of the world's largest high-tech corporations like Apple, Google, and Facebook, as well as thousands of startup companies. Baby boomers in particular have had a large enough presence in the city in recent years. In the last five years, more than 24% of new businesses in San Jose were started and operated by baby boomers, the highest percentage recorded among all examined cities. The average business income for baby boomers in San Jose is $47,401.
Community near San Jose:
San Francisco, California
Despite its notoriety for its high cost of living, San Francisco is another top destination for active adult entrepreneurs. Like San Jose, San Francisco is home to a number of high-growth companies and continues to attract new entrepreneurs each year thanks to its high earning potential. In terms of the average business income, San Francisco businesses average $45,505 a year. Also, for baby boomers, an estimated one in five new business founders are people who were born between the years 1946 and 1964.
Communities near San Francisco:
Boston, Massachusetts
Next on the list is the city of Boston. Hailed as one of the most historically significant cities in the country, Boston is another ideal spot for baby boomers thanks to its medium business earning of $14,106, one of the highest figures for baby boomer entrepreneurs across the country. Additionally, the city is also the second-highest rated for new businesses that are founded by baby boomers, sitting at 20.3%, tying it with Memphis, Tennessee.
Communities near Boston:
Sacramento, California
The state capital of California, Sacramento makes the list, showing that Northern California is truly the top region for entrepreneurs. Sacramento baby boomers have a median earning of $15,114, making it second among baby boomers that are self-employed. Though Sacramento is more expensive than most other cities in the United States on average, the city is approximately 14% less expensive than the rest of California. The average business income is also on the higher end at $37,314 while new businesses owned by boomers comes in at 19.3%.
Communities near Sacramento:
Hartford, Connecticut
Fifth is Hartford, Connecticut. In Hartford, 17.4% percent of new business founders are baby boomers. Though this percentage is a bit lower than the national rate of 18%, Hartford makes the list thanks to boomer entrepreneurs making an impressive annual income of $38,973, a figure that ranks as the third highest number among all cities examined in the LendingTree study.
Communities near Hartford