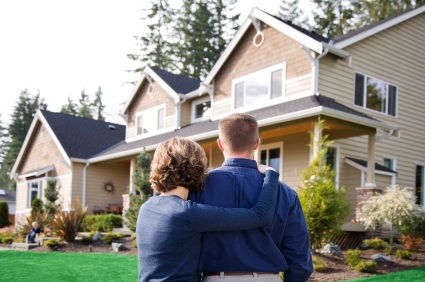 Many soon-to-be retirees watch the home prices in the current buyers' market and wish that they were just a bit closer to buying their next dream home. However, homebuyers don't necessarily have to be ready to move the moment they start the home buying process.
How To Plan for a New Construction Home
When choosing to go the new construction route, one of the first questions homebuyers ask is, "How long will it take to build our new home?" The answer to the question varies a lot. There are many factors which affect the building times for a new home construction. The expected timeline will be different from one builder to another, and even within different communities which are operated by the same developer.
In general, Del Webb estimates that new homes will be built within six months. Shea Homes, the developer behind the popular Trilogy communities, also estimates four to six months for new home construction. Toll Brothers, who have developed several active adult communities along the East Coast, averages a longer build time of six to eighteen months.
Building at an Active Adult Community
Some forward-thinking adults would like to take advantage of the current buyers' market to purchase lots which can be developed years in the future. This can be a great way to buy into a popular location, but that is not traditionally an option within a planned active adult community.
Active adult community developers are production builders. Even when they offer semi-custom homes, they plan to build the homes within the community (or a set portion of the community) at the same time. They are not selling an individual home, but an entire planned community. Therefore, their building schedules reflect the needs of the whole community.
That being said, some active adult community builders are beginning to offer options for homeowners who want to buy now and build later. For example, Toll Brothers has an Extended Delivery policy, which gives homebuyers more time to sell their current homes before their new homes are completed. When active adult community builders do offer extended delivery programs, there may be associated fees to offset their cost of holding the land until you are ready to build.
Start Making Plans for Your Next Home
Those who choose to purchase a lot in a custom community can usually do so years before they actually build a home. There are many custom builders who will be available to design and construct the home when the time comes. Custom communities are generally open-age residential neighborhoods which do not offer the amenities and social activities that are part of a planned active adult community. Yet, that is an environment that some retirees prefer. For those who would rather live in an age-restricted active adult community, it is never too soon to simply start looking. Visit appealing communities and ask about the options for different build times. The lead time required may put the delivery closer to your retirement plans than you expected, and some communities may also be willing to meet your needs with extended delivery programs