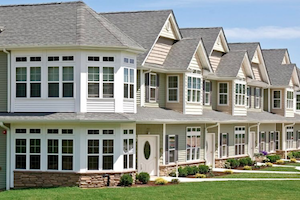 Set in Eastern New York, on the southern border of Putnam County, Carmel is a tranquil small town where locals enjoy scenic beauty and a quiet way of life. A charming downtown area offers local shopping, while residents are still within 90 minutes of all the world-class urban attractions in New York City. The area also features several age-restricted communities designed for residents aged 55 or better.
Location
Carmel, New York, is located just off of Interstate-84, about 10 miles west of the Connecticut border and within 30 minutes of Danbury, Connecticut. The area is often appealing to active adults and younger families alike, both for its tranquility and its affordability. The town of Carmel is the county seat of Putnam County. Other nearby towns include Kent, Patterson, Philipstown, Southeast and Putnam Valley.
Climate
The climate in Carmel features four distinct seasons with warm, humid summers and cold, snowy winters. During the summer months, average high temperatures are in the high 70s or low 80s. Fall brings colorful foliage and thunderstorms, while winter ushers in snowy weather. Daytime temperatures in the winter are typically cold with average highs in the mid to high 30s.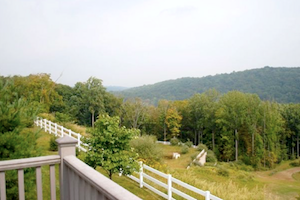 Carmel is only 90 minutes east of New York City but feels like a world away with beautiful country views.
Carmel, along with the neighboring towns of Kent and Patterson, was once part of an area called Frederickstown, but it was separated as its own town in 1795. As of the 2010 census, Carmel had a population of 34,305. The area features several large lakes, including the 168-acre Lake Gleneida and 118-acre Lake Gilead.
Recreationa and Attractions
Residents in Carmel enjoy outdoor recreations like biking along the Putnam County Trailway, fishing in area lakes or playing a game at Centennial Golf Club. During the winter months, the area also features several nearby ski resorts. The closest include Big Birch Ski Area and Thunder Ridge Ski Area, both in the neighboring town of Patterson.
Carmel's charming downtown area offers local boutique shops and restaurants, while additional stores are found in retail centers such as the ShopRite Plaza or Putnam Plaza. Residents can also take in a movie at Carmel Cinema 8 or check out the local talent at performing arts centers, such as the Brewster Theater Company.
Active Adult Communities
Active adults who want to settle in the Carmel area can choose from several age-restricted communities. These developments are typically small, yet they include community amenities and activities designed to bring residents together. One community in particaular, Stoneleigh Woods at Carmel, has just 68 homes.
With its picturesque setting and small-town charm, Carmel provides a tranquil retreat for those who want to escape the hustle and bustle of city living.