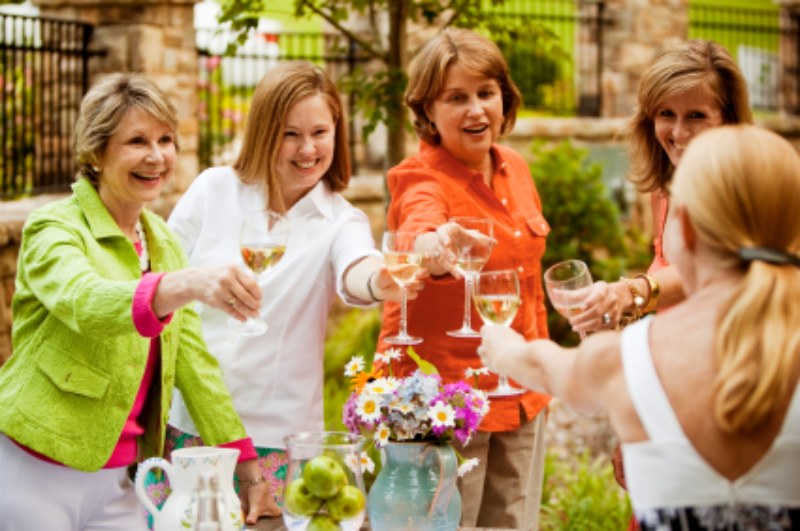 Active adult communities may be best known for their golf courses and amenity-rich clubhouses, but these developments can also be a great place for a variety of cultured pursuits. In large 55+ communities, special-interest clubs tend to cover a wide range of topics. This might include clubs for specific ethnic groups, religions or cultural interests.
At active adult communities, nearly any group can come together to form their own special-interest club. These groups may be based on any shared interest, such as an activity, a religion or a cultural background. They help neighbors find common ground and build lasting friendships. They may also spark a deeper interest in a topic or encourage residents to take up a new hobby.
Retirees from many different ethnicities often end up as neighbors in active adult communities. This diversity makes for an interesting community, yet residents may also want to connect with others who share their cultural background. Communities like Rossmoor, in California, support residents with clubs for groups like the AK Polish Cultural Club, the Chinese-American Association, the Italian American Club and the Japanese-American Club. Genealogy groups also help residents of many different backgrounds discover their own roots.
Relocating retirees may also enjoy meeting up with neighbors from their hometowns or college alumni. The Villages, in Florida, is such a large community that it features social groups from many different states and regions, including: the Bronx, Brooklyn, the Central States, Chicagoland, Indiana and Southeast Massachusetts. The Villages also has college groups, like Michigan State Alumni and NY State.
Special-interest groups may also center around the arts. These cultural pursuits may include poetry, Shakespeare, creative writing, philosophy or performing arts. Groups may share their own creative works or plan trips to museums, theaters and art galleries. Communities which offer arts and crafts studios, are also well-equipped to support both resident artists and those who appreciate the art of others.
Music lovers may find others who share their interest, as well. Music-based groups may cover more general topics or explore a more specific genre such as chamber orchestra, big band, bluegrass, jazz or choral music. Some active adult communities even have their own performing arts troupes where resident musicians and singers can stage shows within the development or even beyond the community gates.
Large communities typically offer a wider range of special-interest groups. However, a community of any size can support a cultural group if there is enough interest. If you are considering starting a new group in your own community, begin by advertising a planning meeting to gauge interest. If there are not enough people interested in a specialized group, you can always widen the scope to bring in more members.
As many diverse residents come together in one active adult community, special-interest groups can help them explore their cultural backgrounds or discover a love of the arts.