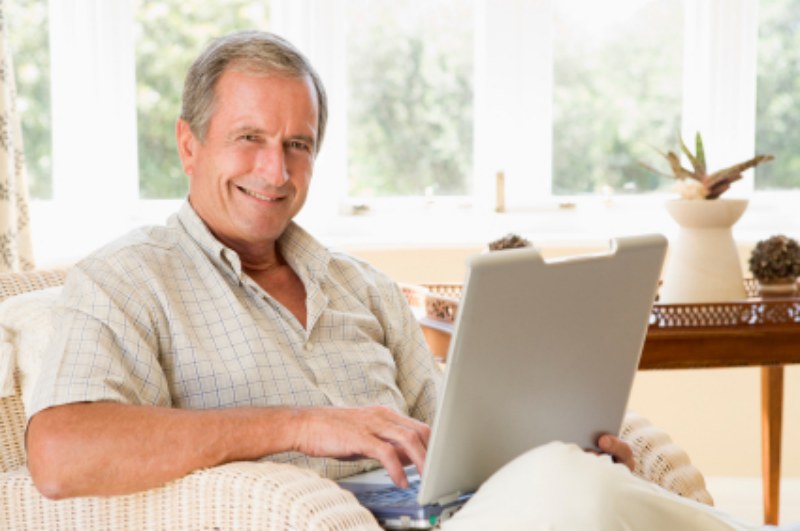 Retirees and empty nesters often have preconceived ideas about active adult communities. For some, the idea of a resort-style community is a dream come true. For others, an age-restricted community seems alienating, or too limiting. However, most people fall somewhere in between or haven't really given the idea much thought at all. Enter Del Webb's new online tool: the Lifestyle Advisor.
As the nation's leading 55+-community builder, Del Webb has over fifty years of experience with meeting the lifestyle needs of active adults. To better serve their intended demographic, Del Webb has performed extensive research into what active adults (approximately aged 55 to 65) want to get out of life. In April, Del Webb released the 2010 Baby Boomer Survey. Two months later, they posted their new interactive Lifestyle Advisor to help active adults weigh their own interest in an age-restricted community.
Del Webb's Lifestyle Advisor is a simple survey, which asks a variety of questions in four basic sections. The survey takes about 10 minutes to complete and the detailed results are quickly sent via email. Section A of the survey asks 23 questions designed to assess your personal views about active adult communities. Section B has seven questions that address your readiness to move. The final two sections have only one question each, but they are multiple selection questions asking you to choose what you would look for in a new environment (Section C) and which of the listed moving-related activities you have already performed (Section D).
Once you have completed this simple survey, your results are sent to you via email. (Mine came within minutes.) The report has four separate sections of scores and a report summary. Each of the scored sections gives you a number from 0 to 100, with 100 indicating "someone who would most likely enjoy active adult community living". These scored sections weigh the following comparisons: Varied ages vs. like ages; Staying vs. moving; Total spontaneity vs. planned activities; and Status quo vs. a whole new life.
Along with the score for each section, there is a brief description of what that score may indicate about your attitude and desires. While these descriptions are clearly automated based on your scores, they raise interesting points about what you may be feeling. The summary section includes questions for further consideration and information on discovering more about Del Webb communities.
While no online (or magazine) survey can tell you how to best lead your life, the better ones help you assess your own feelings through a series of simple questions. With its straightforward questions and concise results, the Del Webb Lifestyle Advisor could be a useful tool in evaluating your own feelings toward active adult communities, as well as your readiness to relocate or begin a new chapter of your life.