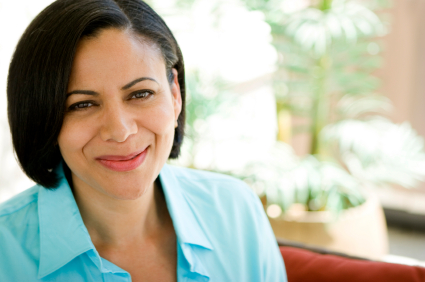 Baby boomers receive a lot of attention from sociologists, marketing executives, and the media. There are many traits and behaviors that are commonly associated with baby boomers. However, as trends emerge through generational research, the baby boomer image presented is often very different from the commonly perceived stereotype. Read on to learn the facts behind some of the most common baby boomer myths.
Myth #1: Baby Boomers are All Alike
As part of a singular generation, baby boomers are often considered as a whole group and mistakenly lumped into one narrow stereotype. This idea, that baby boomers are essentially all alike, is misguided. The boomer generation includes a diverse range of individuals, as shown in a 2004 Duke University study entitled, "The Lives and Times of Baby Boomers". Anyone born between the years 1946 and 1964 is considered to be part of the baby boom generation. This includes a vast group of Americans from all walks of life. Each individual baby boomer is shaped by his or her own family, cultural upbringing, life experience, and basic personality.
Myth #2: Baby Boomers are Retiring Early
With our current economy, there are few people—baby boomer or otherwise—who feel secure enough to retire completely. According to the 2010 Del Webb baby boomer Survey, the majority of young baby boomers do not have plans to retire early. Many of those who do retire from their careers, fully expect to continue working at least part-time. Financial concerns are often cited as a reason to put off retirement. However, there are a variety of other reasons why baby boomers are continuing to work.
For some, retirement is a chance to start a second career, often one they have dreamt about for years. Others simply enjoy their jobs and are not yet ready to walk away from their career success.
Myth #3: Baby Boomers are All Married Empty Nesters
Baby boomers are often portrayed as married couples who have adult children who have moved out on their own. The statistics do not bear that out. According to the American Association of Retired Persons (AARP), only one-quarter of all baby boomers fit that profile.
Thirty-seven percent of baby boomers have children under the age of 18 living at home. Divorce is common among baby boomers, and about one-third of boomers are single (either due to death, divorce, or never having been married). There are also married baby boomers who chose not to have children, and baby boomers who are single parents.
Myth #4: Baby Boomers are Not Technologically Savvy
Older adults are often shown struggling with new technology, but baby boomers are much more tech-savvy than many people realize. Baby boomers have embraced email, video chatting, and social networking. They shop online, listen to mp3 players and carry smartphones. According to TV Land's 2008 "Joy of Tech" study, entertainment technology is popular with baby boomers. They are among the leading consumers of home theater systems and they appreciate high-quality TV and audio equipment. They also enjoy being able to stream TV shows and movies online and love the convenience of being able to record or pause TV with DVR systems.
Myth #5: Baby Boomers are the "Me Generation"
Baby boomers have gotten a bad rap when it comes to community spirit. Labeled the "Me Generation", boomers are said to be self-centered and focus on changing the world to fit their needs. However, studies have shown that volunteerism and community spirit is strong among this supposedly selfish demographic.
According to the AARP, 70-percent of baby boomers feel that they have a responsibility to make the world a better place, and 57-percent say that they try to buy from companies that give back to the community. Volunteerism is popular among those that live in active adult communities as well, and Del Webb conservatively estimates that its residents give over 3 million volunteer hours each year.
While trends do emerge in studies and surveys, the baby boomer generation is comprised of a diverse group of individuals. As baby boomers age, life experiences, health, and the general political, social and economic climate will further influence this generation. And, as research continues to show, many of the perceptions surrounding baby boomers are nothing more than a myth.