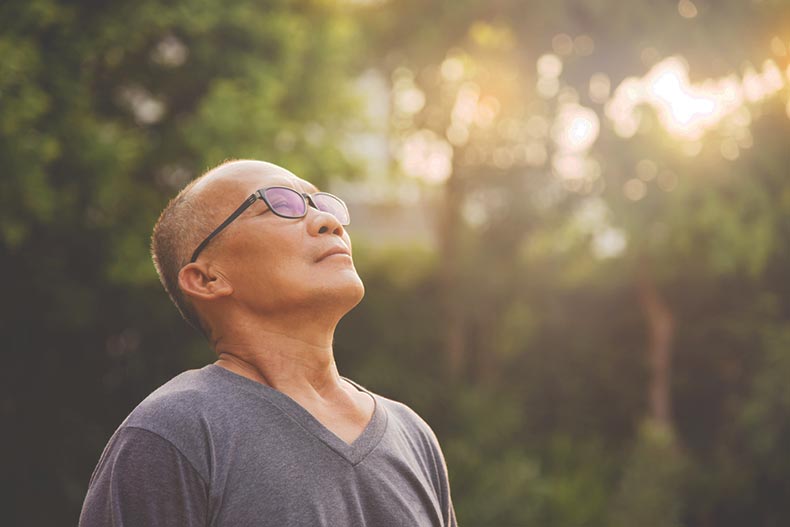 A recent U.S. Census Bureau report shows that 28 percent of people aged 65 and older live alone. As active adults age, the likelihood of living alone increases, and with this comes an increased risk of loneliness and/or isolation from friends, family, and loved ones.
Even those who live in a community among peers may experience loneliness, but some people who live alone may not necessarily feel lonely. In fact, many active adults even enjoy their solitude. What's their secret? Having the right mindset and pursuing independent activities can greatly increase your enjoyment of solitude, and enjoying your time alone is essential to your health.
Because feelings of loneliness can negatively affect a person's health and mental well-being, it's extremely important to approach solitude correctly and keep in mind the difference between isolation vs. solitude. While isolation and solitude are both states of being alone, solitude is a deliberate state of mind; it's a personal choice that's actively pursued in order to increase self-reflection and peace. While many active adults don't necessarily choose to live alone, they can choose to thrive in and embrace solitude.
The Benefits of Some Alone Time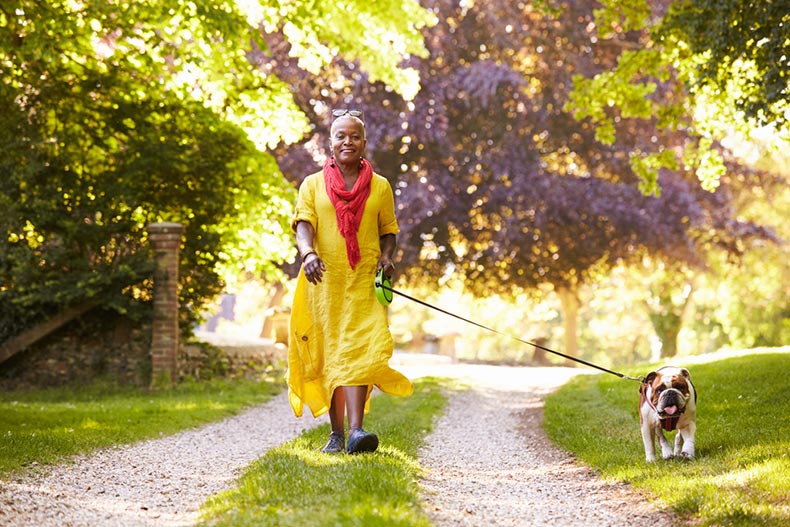 Active adults living in a 55+ community have plenty of amenities to entertain them in both their social and solitary pursuits.
There are important benefits of solitude, and given the right mindset and practice, some quality alone time can be extremely rewarding. The difference between social isolation vs. loneliness is an important distinction, but it can vary from person to person. As one would expect, an extroverted social butterfly may have a harder time adjusting to social isolation than an introverted bookworm, but any personality type can learn to enjoy solitude with the right tactics.
Enjoying one's own company can be wonderfully enriching, and oftentimes, it allows you to discover and enhance the best version of yourself. Active adults living in a 55+ community have the added benefit of plenty of amenities to entertain them in both their social and solitary pursuits. Read on to discover the many ways you can enjoy your solitude while living in an active adult community.
Unplug and Recharge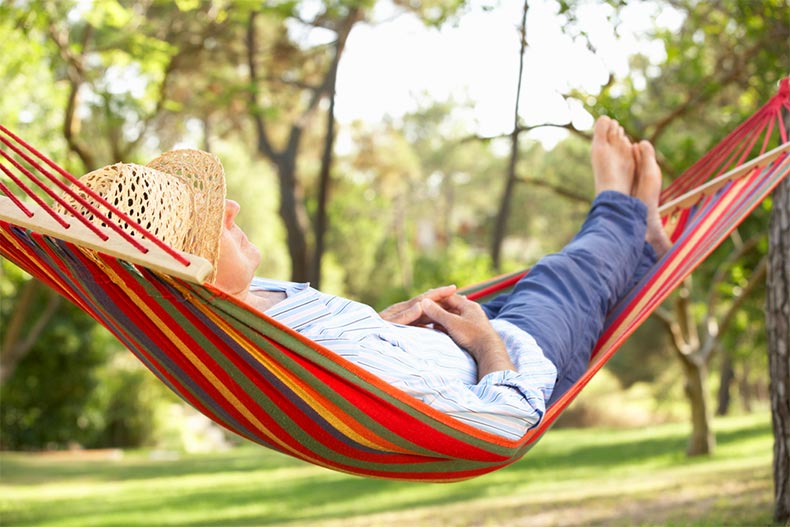 Taking time for solitude in the information age by unplugging is an important habit to create meaningful solitude.
A constant stream of news and information can be overwhelming to anyone, and "unplugging" from social media and smart devices (like phones and tablets) can be a healthy, decisive step to create a much-needed break from it all. This break can help you boost creativity, lower stress, and re-energize. Taking time for solitude in the information age by unplugging is an important habit to create meaningful solitude, be it for just a few hours, days, or weeks.
Discover a New Hobby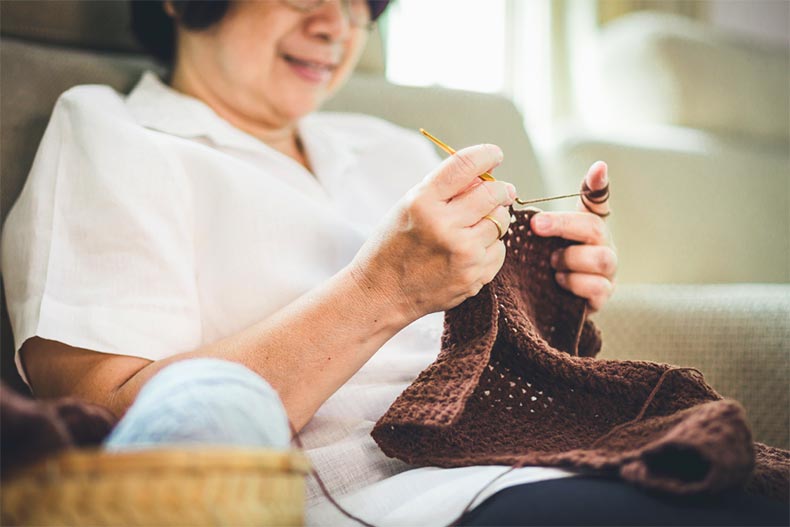 Your quality alone time is perfect for discovering a new hobby or rediscovering an old one. What did you enjoy doing as a kid? Perhaps you used to draw or paint? Pick up some inexpensive supplies, perhaps watch a few online tutorials, and get back to it.
Maybe crafting or sewing is more up your alley. If you've always wanted to learn an instrument or a new language, now is the time to learn! Whatever the hobby, chances are high that you can enjoy it and thrive at it on your own time.
Find a Fun Workout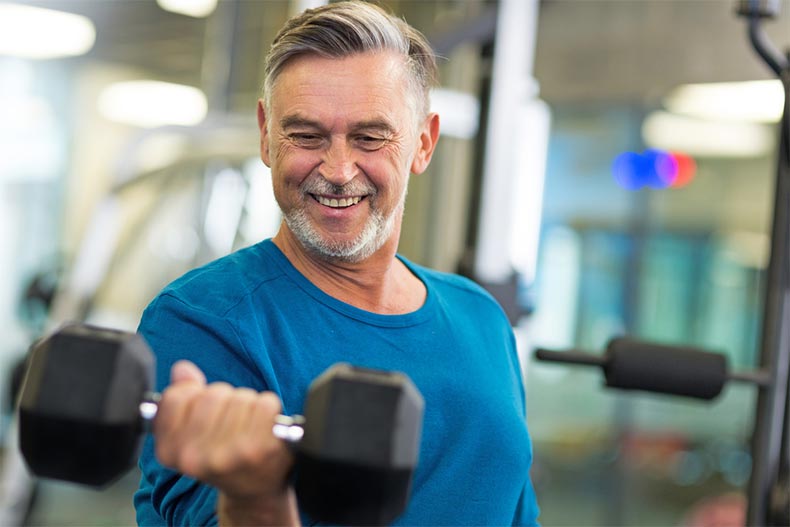 Exercising is one of the best ways to enjoy time alone. It can improve your cardiovascular health, build healthy muscle, and increase your flexibility. The beauty of exercise is that you can do it alone without any equipment needed. Follow along on an online yoga or aerobics class, or head outdoors to take a brisk walk or bike ride.
Most 55+ communities offer plenty of paved, scenic pathways, and many also have indoor gyms to use. Another recommended way for active adults to stay in shape is by swimming, which is a low-impact, full-body activity. Many 55+ communities have temperature-controlled pools for residents to enjoy.
Plant a Garden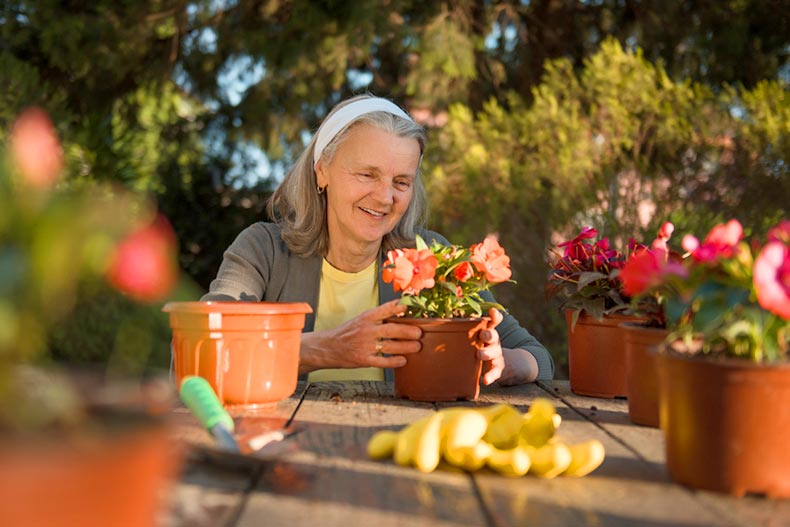 Gardening is a worthwhile way to spend a morning or afternoon by yourself, and there's no better feeling than watching the fruits of your labor grow. The process is just as enjoyable as the end result, and you'll likely also enjoy a healthier diet by gardening.
If you don't have a yard to start your own garden, many 55+ communities offer community plots, and there are usually public gardens to rent in urban areas as well. Some of the easier and more foolproof vegetables to grow include zucchini, lettuce, tomatoes, and peas.
Grab a Good Book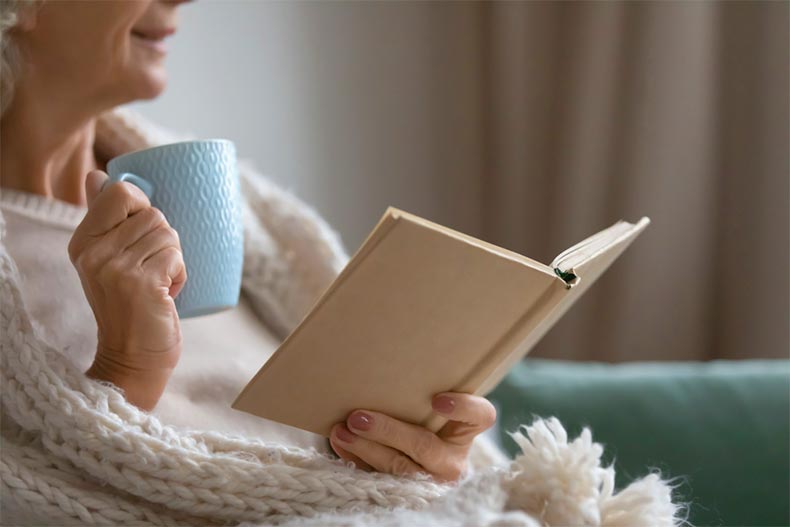 Take advantage of the wide assortment of free books in your 55+ community library, and enjoy the world's most ideal and ubiquitous solitary activity: cozying up with a good book. Reading keeps your mind sharp, focused, and engaged (as well as entertained).
The key to enjoying reading is to find a book that aligns with your interests. There are hundreds of book recommendations online, from the top 100 mysteries to the top Pulitzer-prize winning books of all time. Ask your friends or family what they've enjoyed reading, and you'll find a new favorite book in no time. There's no better way to pass the time than curled up in a comfy chair and absorbed in a good book.
Play a Sport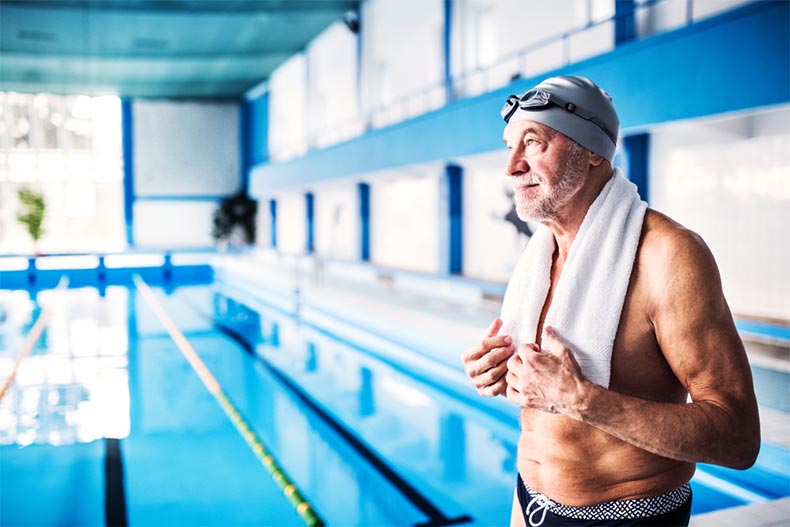 While it's true that there aren't many sports you can practice alone, there are some that are perfect for parties of one. The best part about enjoying a solitary sport is there's no need to coordinate with other people or play on their schedule. Whenever the mood strikes, just get up and go play.
Cycling is a popular sport among active adults, and for good reason. It's low-impact, it can be done in almost any developed area, and it's perfectly enjoyable for one person to practice, whether outdoors or on an indoor stationary bike. Swimming is another popular solitary sport. Golf and mini golf can also be played alone, and tennis is a great option, provided you have access to a ball machine and backboard (luckily, many 55+ communities offer these amenities.) Kayaking is a great upper-body workout, and dancing can also be enjoyed alone.
Practice Some Self-Care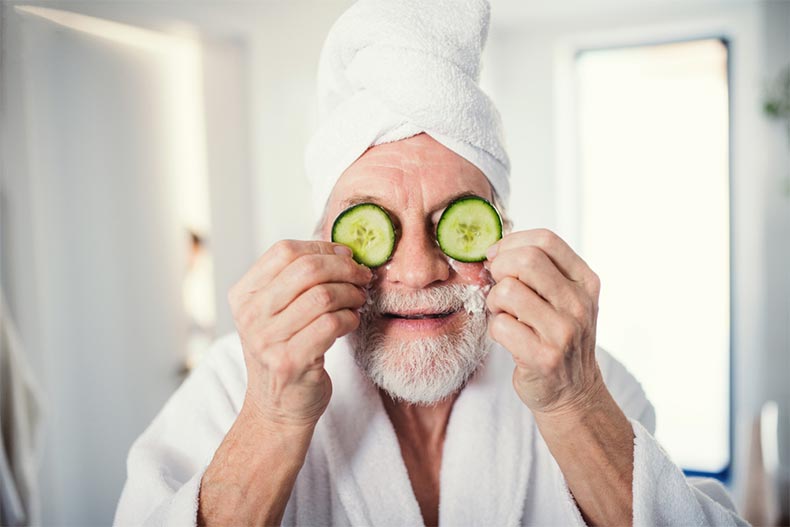 Self-care can include many things, but it generally refers to relaxing, indulgent practices such as getting a spa treatment, a facial, or a massage. It can also simply mean taking time to enjoy a glass of wine and some online retail therapy.
Many 55+ communities offer soothing hot tubs, spas, and other amenities to practice self-care, but it's just as easy to practice alone in the privacy of your own home. A relaxing facial mud mask, a hot bath, and an evening of soothing music can do wonders for the mind, body, and soul.
Spend Time in Nature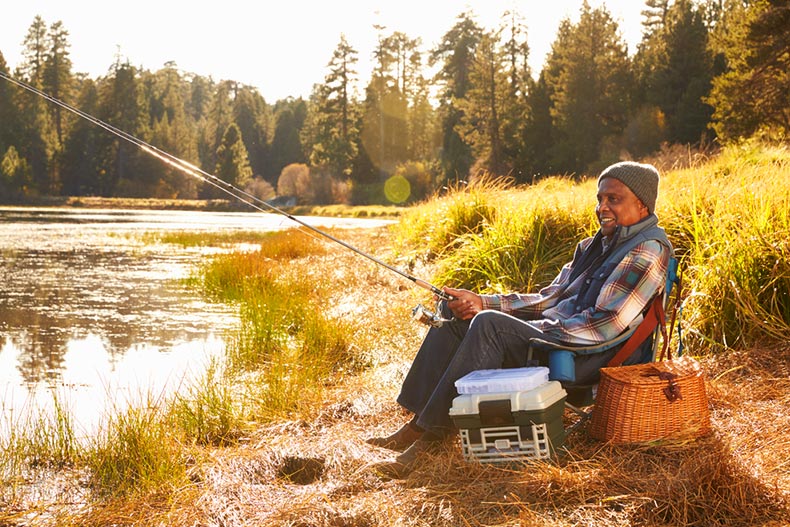 Rekindling or discovering a love of the natural world is an ideal solitary pursuit because you need to be fully present and undistracted to take in all that mother earth has to offer. A peaceful hike alone in the forest is an invigorating exercise, and a stroll along the beach or lake is as breathtaking as it is restorative.
An appreciation of nature is a habit that can be honed and perfected, and many people choose to focus on one aspect of nature to fully appreciate the varied and wondrous species the world has to offer. Stargazing is a popular hobby that provides a sense of wonder and appreciation. Seashell collecting is another hobby you might enjoy. From birdwatching and beekeeping to botany and biology, there are thousands of ways to appreciate nature all by yourself.
Hone Your Culinary Skills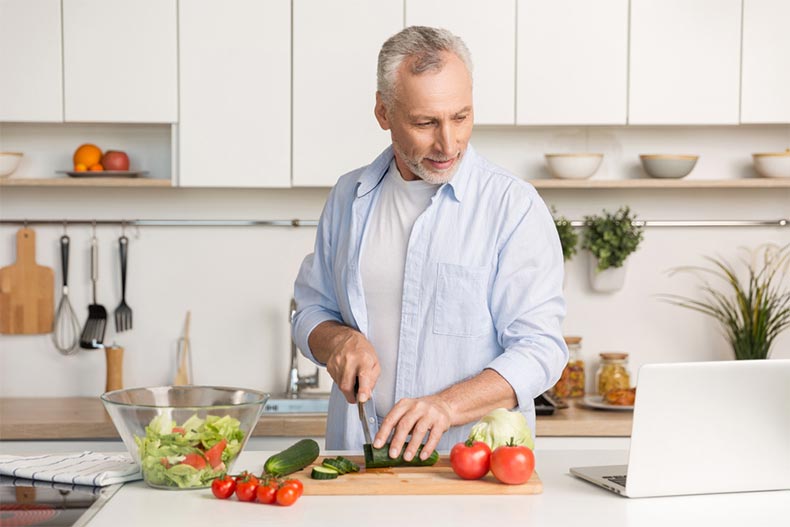 Cooking alone can be highly enjoyable because you only have yourself to please. There are no other restrictive diets, personal preferences, or food allergies to accommodate, freeing you to whip up whatever your taste buds desire.
Check out a cookbook from the community library or watch a cooking show on tv. There are millions of free recipes to access online as well. Mastering a few new cooking techniques can prove useful for years to come, whether you cook for yourself or your appreciative company.
Don't be afraid to step out of your comfort zone and try your hand at a cuisine or recipe you've never attempted before. After all, there's no one to impress but yourself! Go ahead and attempt that Thai curry you enjoy as takeout or perhaps that fancy Beef Wellington you can never find in restaurants anymore.
Give Meditation a Try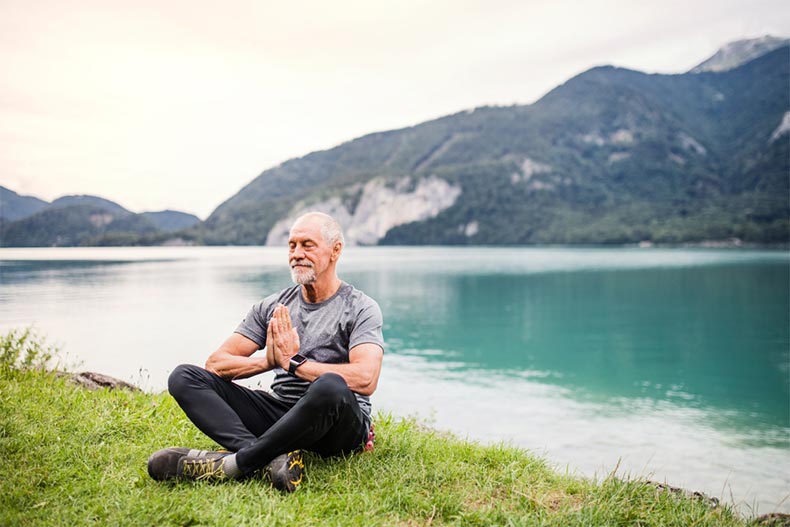 Meditation can decrease stress, enhance self-awareness, and may even reduce age-related memory loss.
Perhaps one of the best things to do without company, meditation is a practice that takes, well, practice. Clearing your mind of thoughts and simply being in the moment isn't as easy as it may seem, and many people struggle with meditation when first getting started. Sticking with it, however, is well worth the energy as meditation can decrease stress, enhance self-awareness, and may even reduce age-related memory loss.
To begin meditation, you simply need a quiet room, a comfortable cushion or floor space, and perhaps some quiet, zen-like music. Many start with a goal of five minutes and slowly work their way up to 15, 20, and eventually 30 minutes or more of meditation a day. While everyone's goal of meditation may be different, many start with the goal of clearing one's mind of distractions and focusing on breathing.
Play Solo Games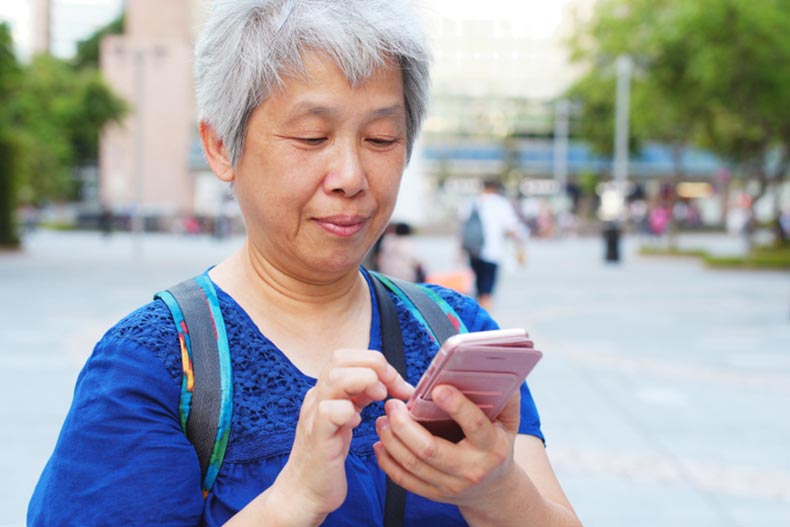 There are many online games, card games, and printed games a person can play alone.
There are many online games, card games, and printed games a person can play alone, and many of them are so fun they can become almost addicting. If you're only familiar with Solitaire and Sudoku, it's time to expand your gaming repertoire.
Accordion is a variant of Solitaire that's just as fun as the original single-player card game. Pyramid is a single-deck card matching game that can pass the time well, and Monte Carlo Solitaire is another fun version of the original. All of these single-player card games (and many others) can be played for free online.
Crossword puzzles, Sudoku puzzles, and other games can usually be found in the daily newspaper or online. Boxed puzzles are always a fun past-time, and popular online puzzle games such as Bejeweled, Candy Crush, and Jewel Mania can be played on any smart device.