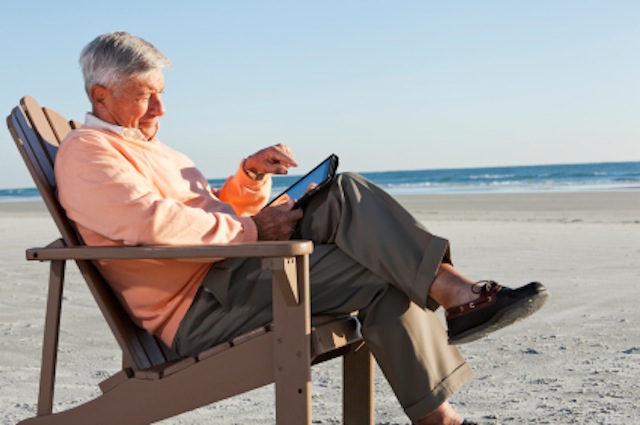 With so many online resources available today, finding information about retirement destinations has never been easier. But all the data on the Internet won't help if you don't know where to look for the information you actually need. Your search for the perfect retirement destination will be much more productive once you learn how to organize your approach.
Use Travel Sites
A great place to visit isn't necessarily a great place to live, yet finding an appealing retirement destination is similar to narrowing down a vacation getaway in many ways. You want to find a location that has the climate, lifestyle, and attractions that you enjoy. You also want reviews from other people who have been in the area.
Many cities and small towns have visitors bureaus with websites to promote tourism. You can find them by doing an Internet search for the city or looking up the city's Chamber of Commerce. These sites are designed to show the area in the best light, but also to capture the "feel" of the area. They are often a great place to get a snapshot of a destination and the image it projects. You can also find reviews of many destinations through travel sites like TripAdvisor or Lonely Planet.
Explore Neighborhood Finders
An Internet search for tips on choosing a neighborhood will show you that there are many new sites being designed to help people relocate to their ideal destinations. These resources can be a great way for retirees to find their own dream homes, especially if the sites have interactive reviews and message boards.
When it comes to neighborhood guides, Sperling's Best Places is a well-established website with a wealth of information, including comparisons between the cost of living, taxes, climates, and crime statistics. The site also publishes many studies and lists of "best places" for seniors, military, retirees, and other demographics.
Another online resource, Neighborhood Scout, has been developing an extensive amount of information about particular places to live throughout the country. Going beyond city data, this site aims to provide information about specific neighborhoods. You can find reports for a given area, search for neighborhoods based on specified criteria (including retirement dream areas), or even match a neighborhood you love to others with similar traits in a different area.
Browse Retirement Destination Guides
Organizations like AARP are designed to help 50+ adults, and that includes finding great retirement destinations. Part of the AARP Home and Family page includes a very useful section on Livable Communities. It is full of suggestions for great retirement locations based on budget, personality, climate, activities, and many other factors.
Finding an ideal retirement destination can be a challenge, but online resources can help you narrow down the search before packing your bags and heading out to experience each location in person.