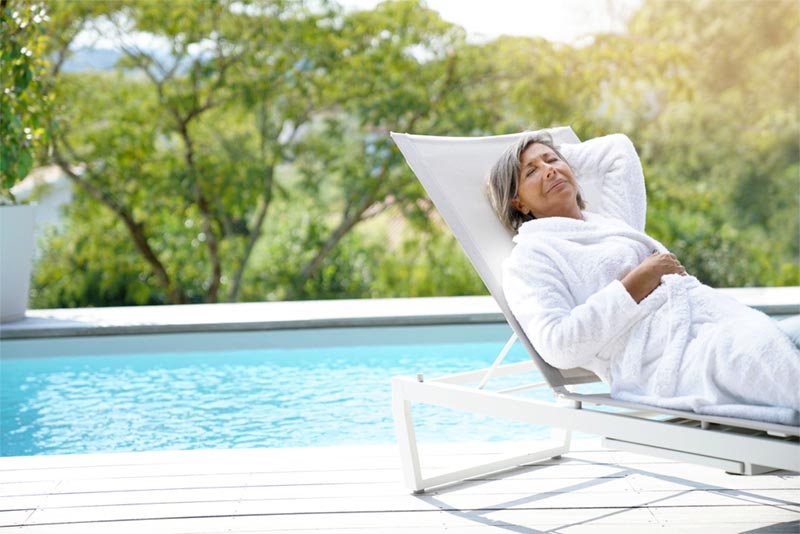 Spring is here and the snowbirds have returned home for the warmer months, though most are already thinking about where they will spend the coming winter.
While many of us are scraping ice off of our windshields, snowbirds will be setting their sights on warmth and relaxation, on places like Florida retirement communities. After throwing their bathing suits and sandals into suitcases, many will be headed to the beach. Regardless of the particular destination, they will all be searching for a wonderfully warm and relaxing winter vacation, far away from the gloomy, cold, and often hazardous winters of northern life.
Snowbirds Love The Sunshine State
Although Florida is a popular tourist destination year-round, according to Visit Florida, most visitors to Florida come between January and March. Preliminary figures for 2007 show that of the nearly 83 million who visited Florida during the year, 23 million of those vacationers came during the first quarter of the year.
According to the 2005 Del Webb Baby Boomer Survey, Florida still tops the list of states to move to following retirement. With the warm climate, active retirement communities, and the large number of services catering to the 55+ crowd, the Sunshine State remains an attractive destination for short-term or long-term stays.
Like millions of people throughout the United States and Canada, Joel and Mary Havens of Virginia routinely make the trek south for the winter. For over fifteen years, the Havens have spent their winter vacations in sunny Floridian locations. They have enjoyed the Gulf's Sanibel and Captiva Islands, but after following some recommendations from traveling friends, the destination of choice this past winter was Naples.
Discovering Naples
"We decided on Naples partially because we have friends who have a condo there, and partially because we learned that we had to go that far south to get the really warm weather," Mary says.
A beautiful city off the Gulf Coast, Naples is warmer in the middle of winter than more northern locales, with average winter temperatures in the 70s and 80s. With its wide variety of leisure activities—restaurants, golf courses, beaches, local entertainment, and a vibrant artistic community—visitors to Naples have so many options many find it difficult to leave.
Although StateofFlorida.com reports that one thousand people move to Florida each day, many into one of the state's beautiful Florida retirement communities, don't expect the Havens to make that list. They wait to take their winter vacations until after the holidays and the fantastic opportunities to spend quality time with their children and grandchildren. They then spend a month or two soaking up the southern sun.
Snowbirds Stay on the Move
Like many snowbirds, the Havens are not considering a permanent move because they prefer to remain close to family and friends. They often consider staying longer, but the desire to get back home and be near loved ones pulls them back. "I hate gray, cold days," Mary admits, "but we miss our children and grandchildren."
In order to get to their vacation destination, the Havens prefer to take Amtrak's Auto Train from Lorton, Virginia to Sanford, Florida each winter and bring their car along for the ride. The Auto Train allows passengers to avoid traffic and the stresses of driving without stranding them in Florida without their vehicles, and, according to Mary, "is a much more pleasant trip than the drive down I-95."
Taking the train also provides travelers with an opportunity to meet fellow snowbirds headed to a warm winter getaway who enjoy swapping stories and recommendations on where to go and what to do and see. "We have met many nice people from New York, New Jersey, Connecticut, etc."
If you are like Joel and Mary and millions of other snowbirds searching for a winter haven to call your own, keep an eye out for the great migration of travelers headed to retirement communities across the south for the winter and consider joining the flock. After all, tens of millions of North Americans can't be wrong.