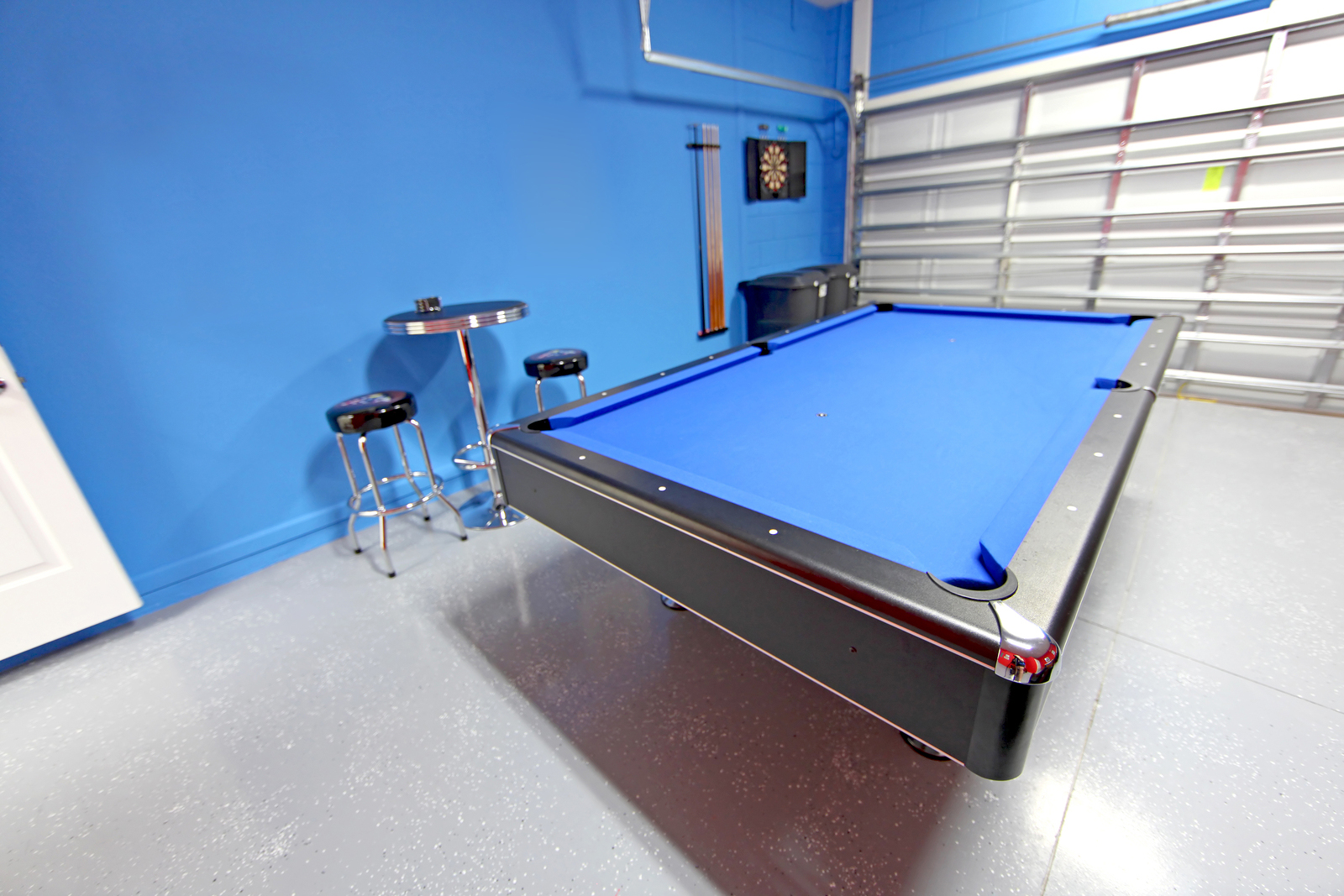 If you think your garage is only good for parking your car, think again. More homeowners are getting creative with their garage space and using it for other purposes other than storing their vehicles or random boxes. Depending on the size and condition of your garage, you can transform that functional space into a fun and new room for various uses. Check out these fun ways to use your garage.
Office
Homeowners who need a quiet space to work from home can section off a part of their garage and turn it into a home office. By clearing out any junk that may be in the way, you can free up some space for a sturdy desk, chair, lamp, and any other office equipment you may need to help you get work done. A simple coat of paint can liven up the space and maximize the lighting that comes into the garage. You can also throw a nice accent rug or vinyl roll to cover up the concrete floor to make the area feel cozier.
Mudroom
If you're running out of closet space inside your home, then turning the garage into a mudroom may be the next best thing to keep your prized possessions organized. A mudroom comes in handy when storing all of your off-season gear, dirty shoes and boots, or outdoor equipment. All you really need are some hooks for keeping coats and bags in place, a bench for seating, storage cubes for shoes, and overhead storage shelves for other random items that can be kept out of sight when not in use. If you have a lot of sports equipment, like basketballs, footballs, and soccer balls, then you can easily store those with a bungee cord wall storage system that will save you lots of floor space and keep balls from roaming on the ground. You can also spruce up old garage floors by adding a shiny, water-resistant epoxy floor that cleans easily and resists chips, oil, and grease stains.
Home Gym
Fitness fanatics can maximize their unused garage space by transforming it into their personal home gym. For a basic home gym, all you have to do is remove any clutter for an open space and add your favorite gym equipment like a treadmill, elliptical, free weights, pull-up bar, or weight bench. You can also add rubber gym mats to cushion weights on the floor as well as long mirrors or a small TV. If your fitness needs are more on the spiritual side, try creating a yoga studio instead. All you really need is inexpensive flooring like vinyl roll or peel-and-stick tiles that cover a dull concrete garage floor before laying down your yoga mat. Then you can add your personal touches to make the yoga space more zen by including blocks, plants, calm lighting, soothing music, mirrors, or paintings.
Craft Room
If you're looking for a creative space to work on your next project, then your garage may be the best option. If your garage is spacious, you can add a large worktable for spreading out craft materials and products and cabinets for storage. Add an easy-to-clean vinyl roll or other types of flooring that allows you to clean up messes like splashed glitter, paint, or glue quickly and easily. You can also add magnetic steel panels that let you display your paint brushes and other tools against the wall instead of hiding them in bulky storage boxes. And if you need more light and ventilation, then consider adding a garage screen door that allows fresh air in and keeps bugs or mosquitos out without having the garage door wide open.
Music/Practice Space
Musicians, artists, and dancers need plenty of room to hone their skills when practicing for their next gig or performance. A garage may be big enough to be transformed into a music/practice space that can be soundproof while providing enough square footage to store equipment and move around. Musicians can rock out without disturbing other people inside the home by soundproofing the walls and adding rubber mats or some other type of flooring that will keep sound in and also keep your instruments from getting scratched on a rough concrete floor. Dancers can also benefit from a practice space in the garage that offers open space. You can install dance flooring that makes it safe, durable, and slip resistant. You can also install ballet bars, long mirrors, and lighting to turn your garage into your own performance stage.
Entertainment/Game Room
Hosting the next big game will be easy if you turn your garage into an entertainment/game room. All you really have to do is clear out any junk and keep items in storage and add your own personal touches. You can add anything from a large television, surround sound system, and a comfy couch and chairs to watch Monday Night Football or Dancing With the Stars. Or you can make it a game room, with an arcade game or a pool or card table for fun game nights with friends. Based on your style, you can lay out some vinyl flooring or carpet as well as some accent lighting to make the room feel comfortable.