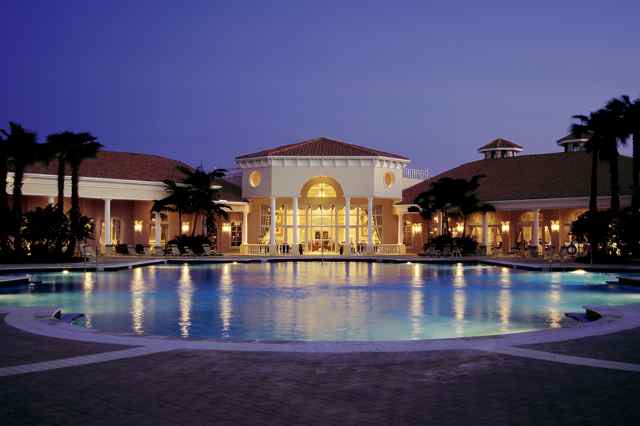 For many active adults, South Carolina's coast provides an ideal retirement destination. The cities of Charleston, Myrtle Beach, and Hilton Head each offer their own historic, cultural, and beach attractions that entice retirees to take up permanent residence in the area. Here is a brief look at each of these popular coastal cities and some of their nearby active adult communities.
Charleston
Rich in history, the Charleston area is popular with vacationers and retirees alike. This antebellum city boasts many historic landmarks and museums, as well as an eclectic mix of shops and restaurants. Historic homes line the streets and flowers from lush private gardens give the city a romantic flair.
Walking along the famous promenade at Battery Park, visitors can enjoy beautiful views of the Cooper and Ashley rivers, while history buffs will love a tour of Fort Sumter. Fresh seafood is plentiful, and no trip to Charleston would be complete without a taste of shrimp and grits. For those who want to call Charleston home, a few active adult communities in the area include The Elms of Charleston, Del Webb Charleston, and Liberty Cottages at Park West.
Myrtle Beach
With its rapid growth and strong tourist appeal, Myrtle Beach is a resort city which offers many exciting beachside attractions that have a more modern feel. The Myrtle Beach Boardwalk provides 1.2 miles of ocean-view shops, restaurants, and businesses.
Throughout the summer, this new hot spot is home to live concerts, a variety of street performers, and even weekly fireworks displays. Summer is the peak time for tourists, although spring break also brings in annual crowds. Myrtle Beach attracts a relatively young demographic, with a median age of 37, yet this exciting city may be ideal for active adults who are young at heart. Some nearby age-restricted communities include Seasons at Prince Creek West and Meadows of St. Patrick.
Hilton Head
In some ways, Hilton Head combines many of the benefits of both Charleston and Myrtle Beach. This resort island has its own interesting history, particularly during the Civil War when it was a base of operations for the Union Blockade. Yet, it also has boomed as a modern tourist town, offering many water-based activities as well as a thriving cultural area.
Residents can easily fish or sail by day, then freshen up for an evening at the symphony. When it comes to entertainment, Hilton Head is also known for its spectacular golf courses, including the Harbor Town Golf Links at Hilton Head Island. Popular active adult communities in the Hilton Head area include Sun City Hilton Head and Hilton Head Plantation.