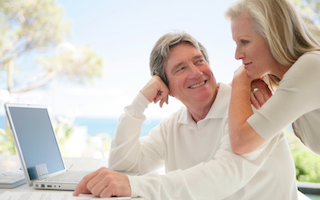 When looking for a retirement destination, it's important to consider the impact of local taxes. While federal income tax laws apply throughout the country, each state has its own rules for collecting various taxes. Comparing state taxes may help you seek out a retirement destination that offers the best tax relief.
When comparing the tax expenses in different locations, you'll want to look at your total tax burden. That typically includes taxes on income, Social Security benefits, retirement income, pensions, and property. You will also want to consider state and local sales tax and any estate or inheritance taxes.
You can learn more about the specifics for any state by visiting its state tax department online. There are also many websites that offer state-by-state comparisons, such as the Tax Foundation, Kiplinger and CNN/Money. When it comes to states that offer tax relief benefits, there are several standouts for retirees.
There are also a few states which have higher tax burdens. Here are some points to consider:
There are nine states which do not levy taxes on income or Social Security benefits: Alaska, Florida, Nevada, New Hampshire, South Dakota, Tennessee, Texas, Washington, and Wyoming.
There are also five states which have no state sales tax: Alaska, Delaware, New Hampshire, Montana, and Oregon.
Only two states, Alaska and New Hampshire, let you skip state taxes on income, sales, and Social Security benefits.
While Alaska and Montana do not have state sales tax, localities are allowed to charge their own local sales tax.
If you choose a retirement destination that is near a state that doesn't have sales tax, you can always cross the border for tax-free shopping.
The majority of states do not tax Social Security benefits. The 14 states that do are: Colorado, Connecticut, Iowa*, Kansas, Minnesota, Missouri, Montana, Nebraska, New Mexico, North Dakota, Rhode Island, Utah, Vermont, and West Virginia. *Iowa will stop taxing Social Security benefits this year.
While many states do not have inheritance or estate taxes, there are 19 that do: Connecticut, Delaware, Hawaii, Illinois, Iowa, Kentucky, Maine, Maryland, Massachusetts, Minnesota, Nebraska, New Jersey, New York, Oregon, Pennsylvania, Rhode Island, Tennessee, Vermont, and Washington. The District of Columbia also has estate tax.
According to Kiplinger, the 10 overall most tax-friendly states for retirees are: Alaska, Wyoming, Georgia, Arizona, Mississippi, Delaware, Nevada, Louisiana, South Carolina, and Florida.
Kiplinger lists the 10 overall least tax-friendly states for retirees as: Rhode Island, Vermont, Connecticut, Minnesota, Montana, Oregon, Nebraska, California, New Jersey, and New York.
Relocating to another state during retirement may bring a change in your total tax burden. Avoid surprises by researching your potential expenses before you move.