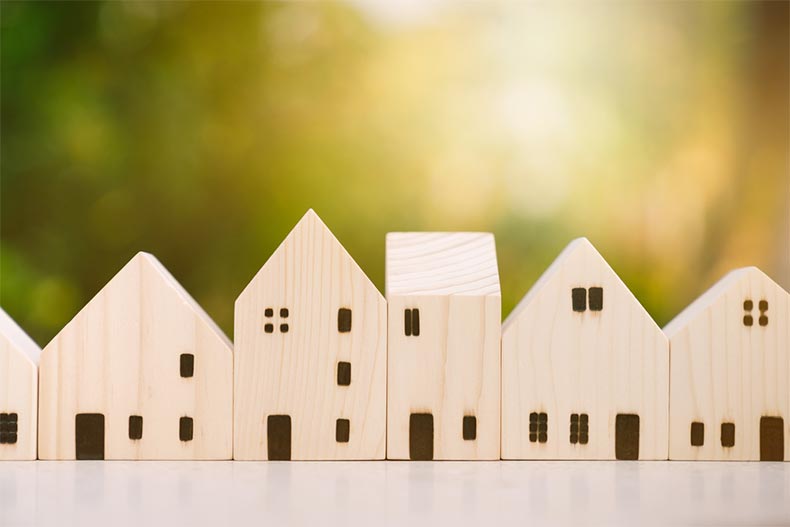 When active adults and retirees decide to sell their family homes and make the move to a 55+ or active lifestyle community, they often begin a journey to pursue their retirement goals. Homeowners know, however, that putting a property on the market starts a countdown clock. So, how much time do you have to prepare after you put your home on the market? And how long does it take to sell a house?
The short answer is that it depends on a lot of factors, but homeowners can take proactive steps to ensure their home sells as quickly as possible and for the best price. For the long answer to this question, keep reading to learn more about the home selling process.
How Long Does It Take to Sell a House?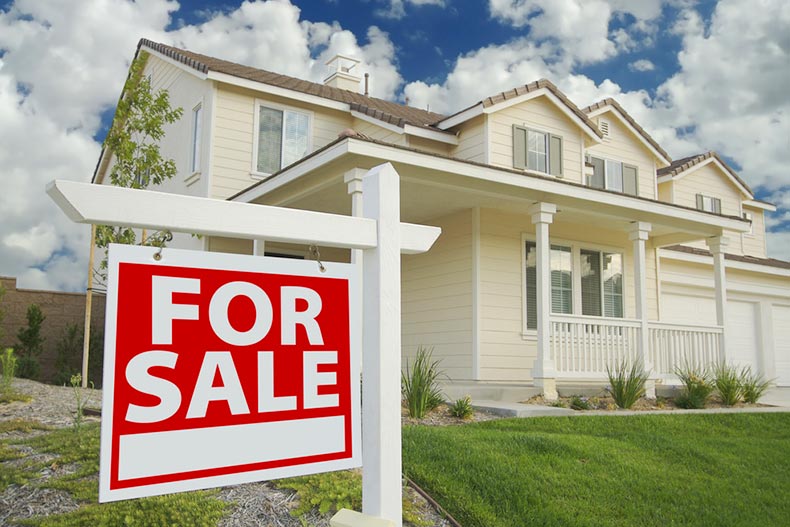 The approximate length of the entire home selling process, from listing to closing, tends to last about 70 days (or a little more than two months), according to the National Association of Realtors. The good news for homeowners is that this number has continued to decrease incrementally each year.
Keep in mind that these numbers are approximate averages, and some homes take a lot longer to sell, while some take a lot less. The length of time it takes to sell a house greatly depends on a number of factors.
Factors That Impact Your Timeline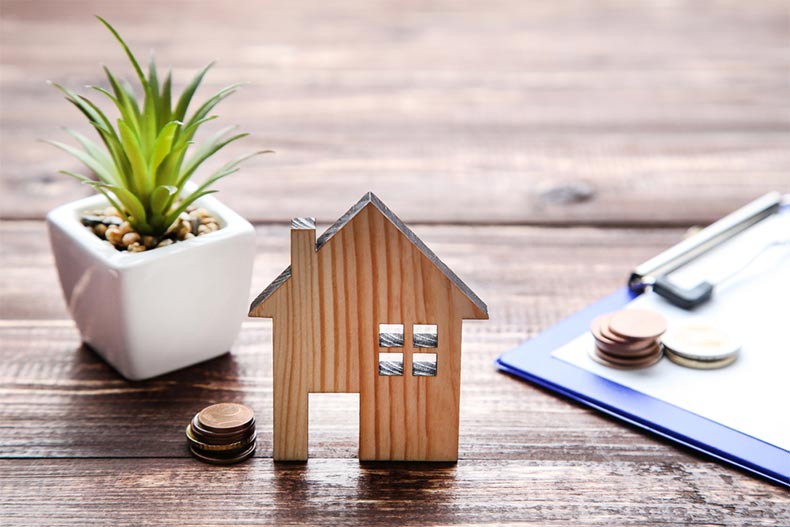 Local market conditions, national real estate trends, and supply-and-demand all impact how long it takes to sell a house. The local real estate market may be especially important because it directly influences the supply and demand of homes in a given city, area, and region.
There are three types of market conditions: buyer's markets, seller's markets, and balanced markets. For a home seller, a seller's market is ideal because it describes a market in which there are more buyers than available homes, meaning that homes become more desirable.
The condition of a home is also a significant factor in how many offers sellers receive and how quickly they receive them. A well-maintained, clean, and move-in-ready home is often more attractive to a buyer than one that needs renovations and repairs.
Of course, location also plays a major role in how quickly homes sell. Some neighborhoods and communities are highly sought after due to their proximity to schools, shopping, and entertainment. That being said, it's a common trend for more rural homes to sell slower than homes in densely populated urban areas.
When it comes to 55+ and active lifestyle communities, some communities sell homes faster than others. There are even communities around the country where homes sell in less than two weeks on average. Many active adult communities offer residents amenities and a busy lifestyle calendar that can be highly desirable to potential homebuyers.
For that reason, it may be worth researching 55+ and active lifestyle communities where homes sell fast if you plan on moving somewhere that may not be your forever home. That way, it will be easier to sell your home down the road.
How to Sell Your Home Quickly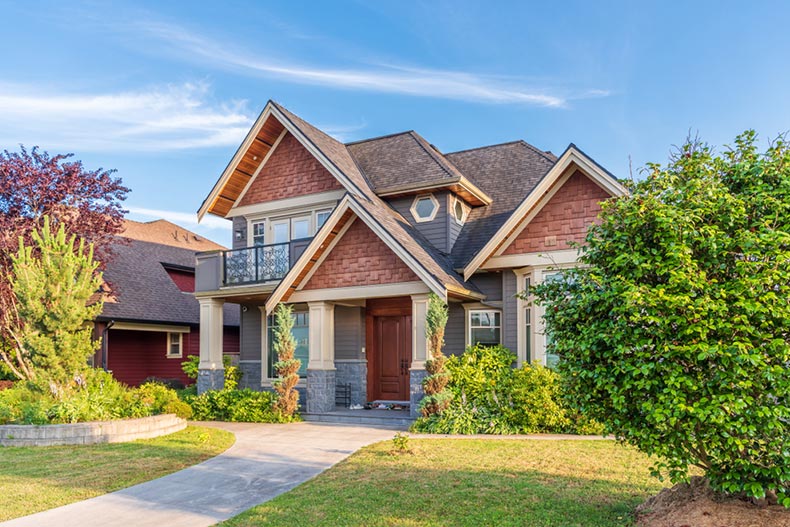 One of the best ways you can increase your chances of selling your home quickly is to work with an experienced real estate agent who knows the area that you're selling in. A reliable agent can evaluate your home's value alongside the local real estate market to determine the best approach to marketing your home. With the help and guidance of a good real estate agent, the time it takes to sell your home may dramatically decrease.
It may seem obvious, but decreasing the asking price of a home will most likely entice more buyers to act, which can help sell a home quickly. In a buyer's market, agents may advise dropping the price of a home to receive more offers. Depending on market conditions, however, some sellers can list their home at a slightly higher asking price and receive competitive offers.
It's important to note that even if you get an offer on your home that's priced above what it is worth, an appraisal by the bank may make it impossible for the potential buyer to get a loan without increasing their down payment or you decreasing the asking price. All of this will undoubtedly add time to the speed at which your home sells.
Another way you can sell your home quickly is by increasing your home's curb appeal and sprucing up your home's interior. Never underestimate the power of curb appeal because the first impression a potential buyer gets when they roll up is the exterior. Plant some shrubs and flowers, keep your lawn trimmed, and maybe even paint the outside of your home to really make it pop.
On the inside, make sure everything is clean and tidy. A clean home allows buyers to imagine themselves living in the home in the future. If you feel like your furniture is perhaps outdated or unattractive to buyers, many homeowners hire someone to stage their home for showings and open houses, which has been proven to sell homes quicker in some cases.
Also, consider making small cosmetic updates or finish any renovation projects while you're trying to sell. Updating lighting fixtures or appliances with contemporary counterparts can increase your home's value while also making it more attractive to prospective buyers. Completing any major or important renovations that need to be done before selling should also make more buyers comfortable making an offer and will, at the very least, shorten the negotiation period.
Preparing to Sell a Home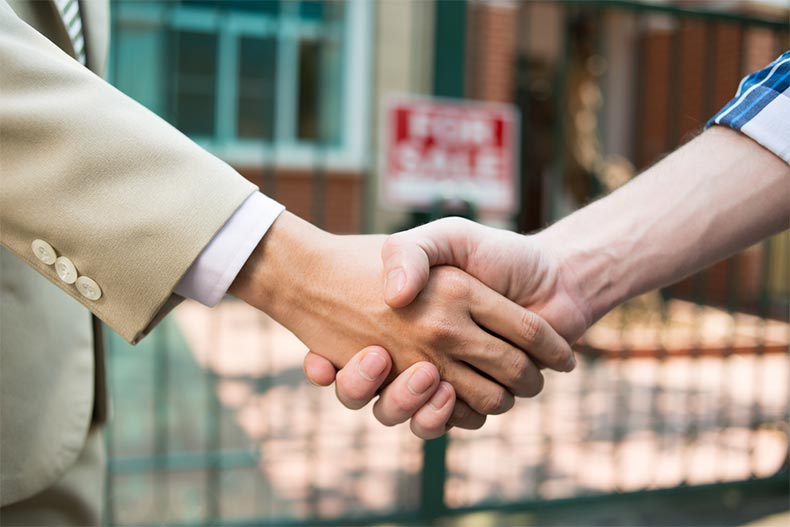 An effective way to ensure you're doing everything you can to sell your home quickly is to properly prepare to sell before your home is even on the market. First of all, make sure that it's a good season to sell your home. Buyers are usually more willing to search for and buy homes in the spring because that will allow them to move when the weather is not extreme. If buyers have children, moving at the beginning of summer when school is out is often ideal. Trying to sell your home in the bitter winter if you live in a northern state or in the scorching summer if you live in a southern state often yields worse results because people simply don't want to move as much in those kinds of conditions.
Remember: The home selling process may involve some additional time commitments to leave the home for showings and open houses. Even with a good real estate agent that will take care of a lot of the heavy lifting for you, home sellers should plan on having to take time to communicate with their agent, fix up their home to sell, and even leave their home for short periods of time on short notice so that potential buyers can tour it.
As previously stated, finding an experienced real estate agent is crucial to your home selling process being as quick and smooth as possible. Before you put your home on the market, do your research by searching online and asking friends and neighbors to find a reputable, trustworthy real estate firm or agent that will work with your needs. Before finding an agent, you can determine a ballpark value of your home by using online tools and seeing what similar homes in your area are selling for. This will allow you to set your expectations and become more knowledgeable about your situation before contacting an agent.
Some of the best real estate experts in the country work for 55places, and through our home selling services, you can work with one of these experts to sell your home quickly and smoothly.