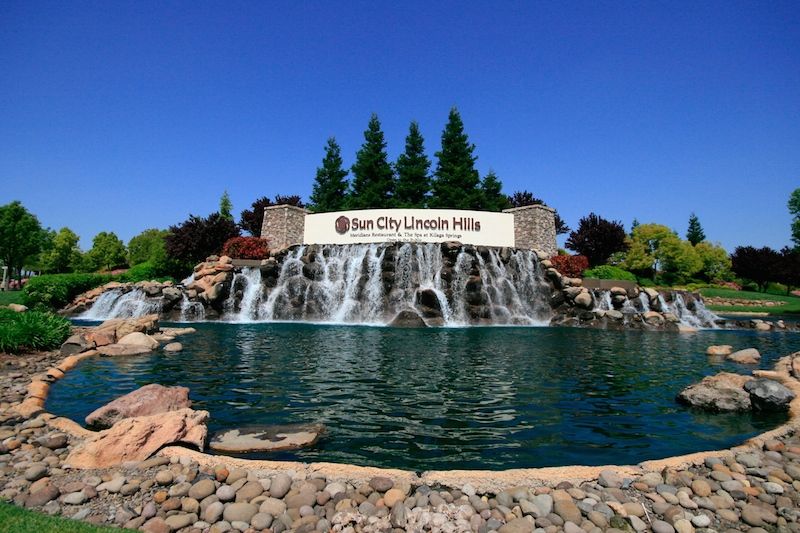 With the holiday season upon us, Sun City Lincoln Hills knows how to get in the festive spirit by offering a great lineup of celebrations that bring cheer to the entire community. Residents of this vibrant 55+ community in Lincoln, CA celebrate this merry occasion by attending special events and other holiday-themed activities that are sure to keep their social calendars busy.
Musical Celebrations
Residents embrace the festive season thanks to Sun City Lincoln Hills' long list of events. Active adults can attend numerous holiday-themed concerts and musical performances that are sure to be a hot ticket this winter season. The community hosted Joyous Brass, Northern California's only British-style brass band, which featured more than 30 musicians performing joyful music as well as original compositions, jazz, classical, and traditional carols.
John Denver fans also had the opportunity to attend a holiday tribute concert played by Jim Curry. In this seasonal concert dubbed "A Rocky Mountain Christmas," Jim Curry performed John Denver's music from his T.V. Christmas specials and Christmas music collections such as "Silver Bells," "Christmas Is for Cowboys," "Rocky Mountain High," and "Sunshine on My Shoulders." Jim Curry and his band presented these memorable melodies in a heartfelt show that captivated the entire crowd.
Festive Groups
The community's social clubs and interest groups also host their own holiday parties and events. The SCLH Community Chorus was busy spreading Christmas cheer with its Holiday Joy concert and sang classic and new songs like "The Bells of Christmas Medley" and "Sabbath Prayer."
The Lincoln Hills Players Group presented a series of musical numbers and classic Christmas movies in "Happy Holidays – A Tribute to Movie Musicals." The group featured excerpts from famous movies that included Christmas music and dialog from memorable films like "Miracle on 34th Street," "White Christmas," "It's the Most Wonderful Time of the Year," and "It's Beginning to Look A Lot Like Christmas."
Holiday Events
Bringing together residents and staff during the holidays is the Annual Community-Wide Holiday Open House event. Everyone mingles over a cup of coffee and desserts and admires the beautifully decorated Christmas villages that are set up by volunteers. It's also a great way to meet new neighbors, staff, and volunteers who strive to make Sun City Lincoln Hills a friendly and festive place.
When the grandkids come to visit, Sun City Lincoln Hills pulls all the stops for a special visit from Santa, Mrs. Claus, and the elves. The holiday event called "Santa Adventure" features magical activities for the whole community to enjoy like meet-and-greet and pictures with Santa and his elves, interactive activity stations offering treats and glitter tattoos, and a showing of The Peanuts Movie.
Nearby Attractions
Residents can take a trip to the historic and picturesque downtown Nevada City, a quaint town nestled in the foothills of the snowcapped Sierra. The area transforms during the holidays to depict a Victorian Christmas setting. Carolers dressed in Victorian attire, vendors selling their wares and holiday foods, aromas of roasted chestnuts wafting through the air, and lamp-lit streets provide for a unique Christmas experience.
Day trips to San Francisco are perfect for those eager holiday shoppers looking for that perfect gift. Residents enjoy a coach bus ride into the heart of San Francisco's shopping area, Union Square, where they can shop until they drop without worrying about driving in traffic back to Sun City Lincoln Hills.
Residents can also get into the holiday spirit by attending the Holiday Movie Series presentation. Four popular Christmas movies such as "Christmas Vacation," "A Christmas Carol," "A Christmas Story," and "It's a Wonderful Life" are discussed and studied in detail in four separate sessions. From character examination to the story behind making the movie, it's sure to be an interesting take on these beloved classic Christmas films.
With so many holiday events planned for residents of Sun City Lincoln Hills, there will be no shortage of joyful cheer spreading throughout the community this season.