It's common for active adults to relocate to a new state for retirement, and with thousands of 55+ communities across the country, it's difficult to find the perfect place without narrowing the search first by state. The best guideline is to move to a state that can provide the lifestyle you're looking for.
Here are some factors to think about that can guide you to your answer.
Proximity to Family and Friends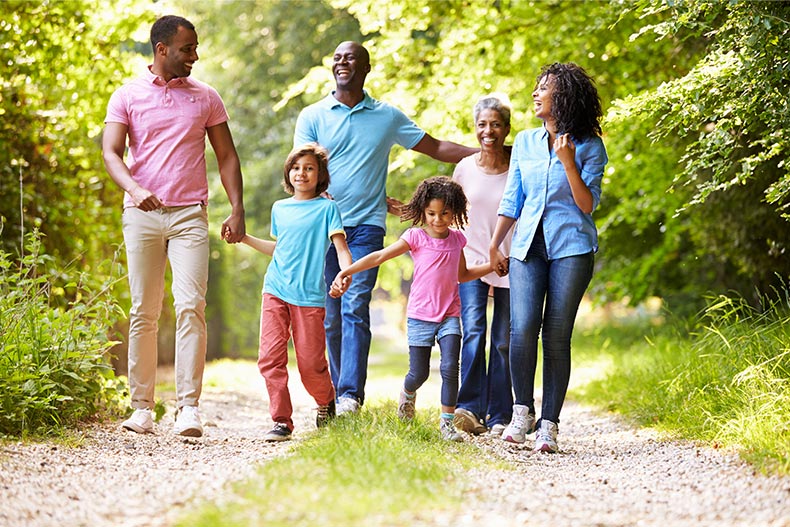 Consider how important it is for you to see close friends and relatives often. If you want to spend as much time in your retirement years as possible with family, this should be at the top of your list when homebuying. For others, a short road trip or a plane ride is fine for visits in either direction, and it allows for a change of scenery (and an excuse to go on vacation).
Weather and Climate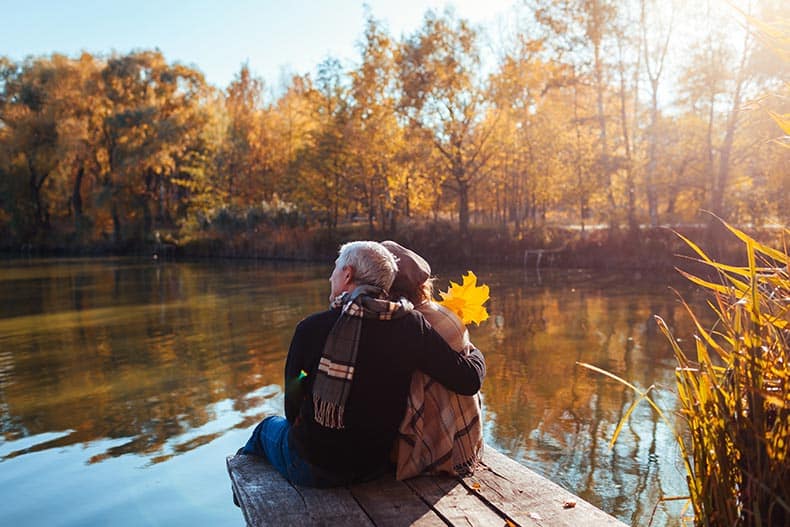 Whether it's snowing beautiful powder or the sun is shining bright, the sky is always changing and affecting each person's well-being. So, choosing your next home should coincide with choosing the climate you want to live in.
Florida is the warmest state year-round, so it makes sense why retirees flock there. California is also considered one of the states with the best year-round weather. Arizona and Texas are even warmer and drier in the summer months, and the number of active adults in those states speaks for their popularity. Delaware is often overlooked, with winter temperatures typically milder than other New England states and beautiful summers with amazing beaches. 
Some prefer to experience a variety of weather patterns throughout the year. Virginia, for example, has a four-season climate with mild winters. Meanwhile, states like North Carolina, South Carolina, and Tennessee generally have pleasant weather year-round, with winters a bit cooler than the more tropical destinations. 
Landscape and Geography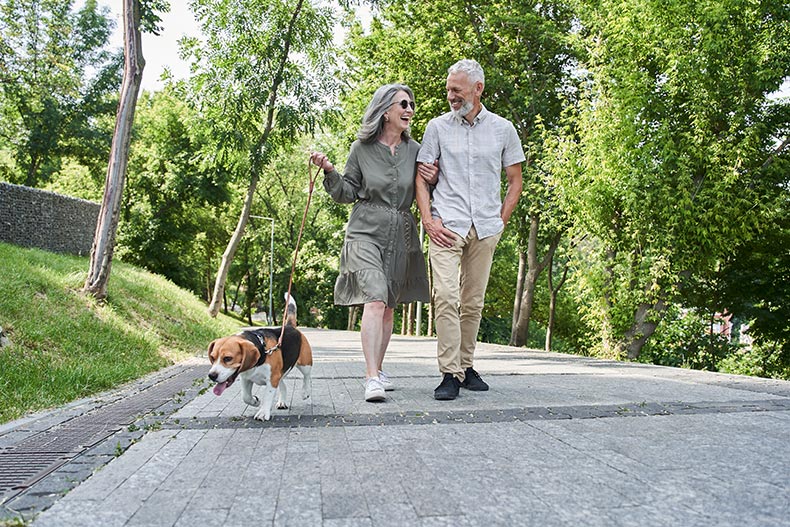 The attractions, cities, and natural landscapes certainly shape the way active adults spend their time. If you love exploring nature, states like Utah and Colorado have some of the best national parks in the country. Living by the beach is popular for a lot of retirees, and luckily, there are plenty of active adult communities in coastal areas like Hilton Head Island in South Carolina, all over Southern California, and countless spots in Florida. 
It's rare to find active adult communities in a city, but there are plenty of places to settle down and still appreciate all the joy and activity of a populated area. New Jersey is a popular spot for that reason, with its proximity to the Big Apple as well as its beaches, towns, and remote areas. Long Island has a variety of 55+ communities with easy access to the city as well. However, most states have other bustling cityscapes with plenty of entertainment, like Austin in Texas or Charlotte in North Carolina. 
Cities, parks, and beaches are just the tip of the iceberg. Maybe you're more interested in living near one of the lakes, rivers, small towns, or rocky sea coasts that can shape a happy, healthy retirement. Whatever you decide you want to live near should be just as important as the community and the home you end up choosing.
Sales and Income Taxes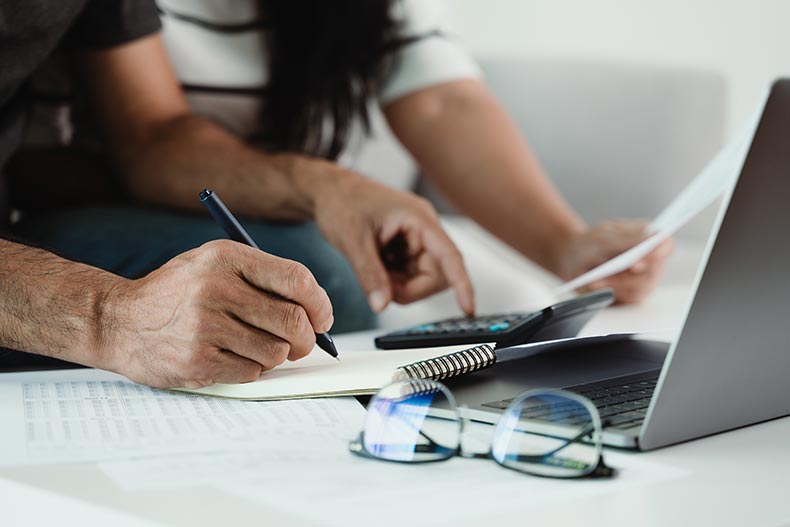 Personal finances are an important factor for anyone in or nearing retirement, and taxes are a big part of that. 55places has many articles devoted to state taxes, but here are a few highlights that make certain areas more or less appealing.
There are only five states with no sales tax: Alaska, Montana, New Hampshire, Delaware, and Oregon. Additionally, there are nine states with no income tax for those active adults who are still employed. However, these states need to get taxes from somewhere, so this can mean higher taxes in other areas that are worth researching. 
Conversely, there are certain states where residents will feel their funds slipping away much faster than others, so be sure to look at areas you may want to avoid if affordability is important to you.
Daily Life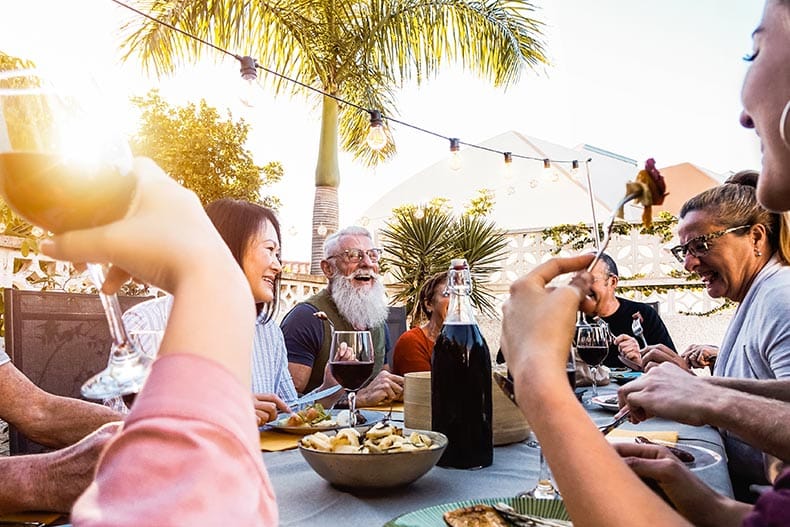 Finally, think about what you want your daily life to consist of when you relocate. While most cuisines are available nationwide, almost every area has a specialty food that it's known for. You're probably going to find top-notch Tex Mex in Texas, and Massachusetts has better clam "chowdah" and "lobstah" than most places. 
Eating out and trying different restaurants is a fun pastime for a lot of retirees, so if you're a foodie, make sure you surround yourself with the best of the best. Some active adult communities have onsite restaurants. Or, if you like to cook with fresh fruits and veggies, certain communities feature their own farmer's markets. Consider regional staples when picking a spot to live, and ask residents about their favorite eateries down the line when visiting communities.
After deciding or narrowing down which state you want to live in, you can begin searching which neighborhoods and communities are best for you. Luckily, 55places.com has lists, maps, articles, and other comprehensive information to help you make your decision. Contact us today!