Charlotte is the largest city in North Carolina, and this metropolis continues to attract active adults in their retirement years. The city is far enough south that you can escape the worst of winter but not so far south that you have to give up the turn of the seasons. The city is dotted with lush, green parks for those who want to spend their leisure time outdoors. It also has a rich cultural scene and no shortage of restaurants for the curious palate to explore.
If this city is on your short list of retirement spots, these 15 things to do in Charlotte, NC might help you make your choice.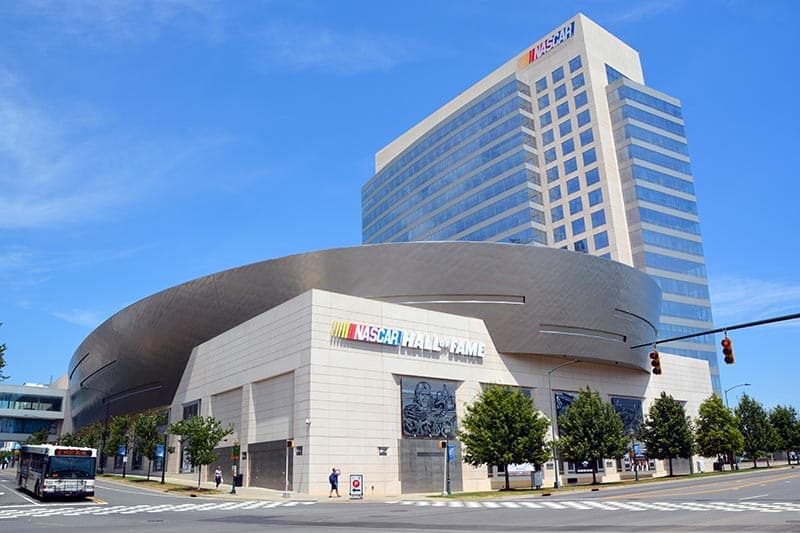 While sultry summers are a big part of Central North Carolina's appeal, it's good to know you can also enjoy some entertainment indoors.
NASCAR Hall of Fame

: For anyone who lives and breathes NASCAR, this museum is a must-visit. Not only can you explore the history of the beloved sport, you can also get behind the wheel with the museum's interactive experiences. The museum can help you gear up to see NASCAR live at the Charlotte Motor Speedway.  

SEA Life Charlotte

: Like any city worth its salt, Charlotte has suburbs worth exploring. In the suburb of Concord, you can discover the depths of the ocean at SEA Life Charlotte. The aquarium, located in the Concord Mills Mall, boasts an immersive ocean tunnel and the chance to see ocean wildlife up-close.

Spectrum Center

: NBA fans will never be far from the action in Charlotte. Spectrum Center is the home court of the Charlotte Hornets. When Spectrum Center isn't hosting ballgames, you can catch live music from major artists.
Outdoor Recreation Opportunities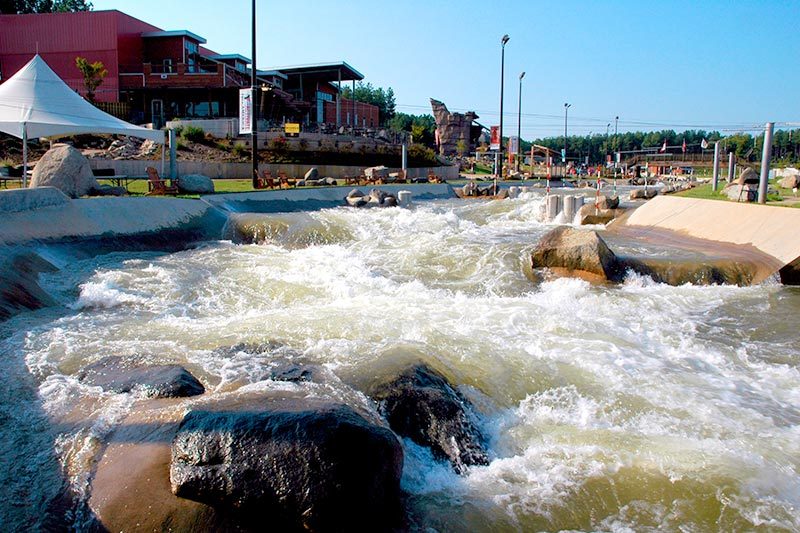 Charlotte is home to plenty of parks for anyone who's looking for a peaceful place to walk, run, or cycle. For active adults seeking something a little different in the outdoors, check out:
Whitewater Center

: Whitewater Center is an outdoor complex that caters to those with an adventurous nature. You can try your hand at whitewater rafting, kayaking, rock climbing, and ziplining. Whitewater Center also has yoga, live music, and places to eat after you've gotten your adrenaline rush.

Camp North End

: Camp North End is a 76-acre space dedicated to innovation. Come here to shop, eat, and soak up the ambiance. The space also hosts events, like farmers markets, dance lessons, cooking demonstrations, and movies. Whether you come to wander or with a specific shop in mind, Camp North End is sure to entertain.

UNC Charlotte Botanical Gardens

: The University of North Carolina at Charlotte has a beautiful botanical garden in the city. The outdoor gardens are open every day. You can come just to soak up the beauty, or you can check their schedule for classes to brush up on your botanical knowledge and skills.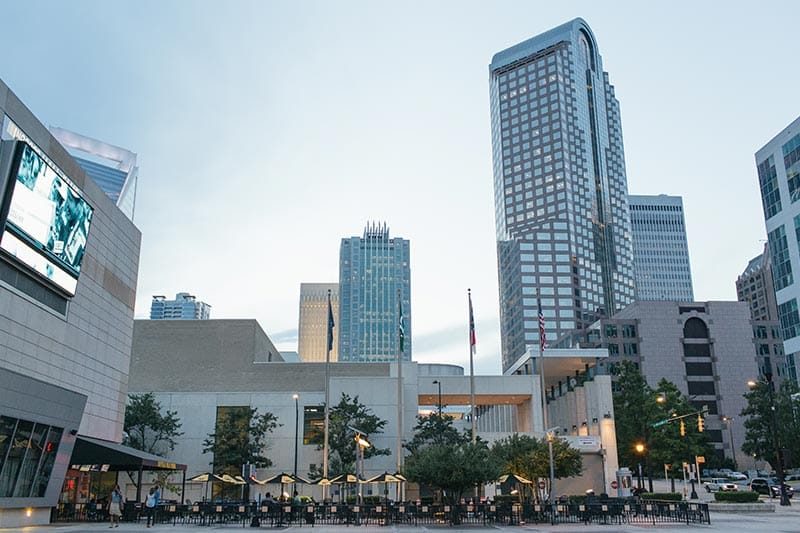 No retirement destination is complete without a solid foodie scene. These three restaurants are just a sampling of Charlotte's culinary delights.
Dandelion Market

: Dandelion Market, affectionately known as "The Dando," is fashioned after a famous outdoor market from 1970s Dublin. Come for dinner or brunch. Either way you'll be delighted by a menu of hearty dishes that will leave you sated.

Haberdish

: North Carolina is steeped in Southern culture, and that means you absolutely need to eat to experience it. Haberdish styles itself as a Southern kitchen, and you'll find staples like shrimp and grits, hushpuppies, fried chicken, barbeque ribs, and brown butter pound cake on the menu. The restaurant also does craft cocktails.

Abugida Ethiopian Cafe & Restaurant

: Charlotte isn't limited to Southern cuisine. You can take your tastebuds beyond the borders of South Carolina to restaurants like Abugida Ethiopian Cafe & Restaurant. The restaurant serves dishes in a casual setting, and you can pair your meal with locally roasted coffee.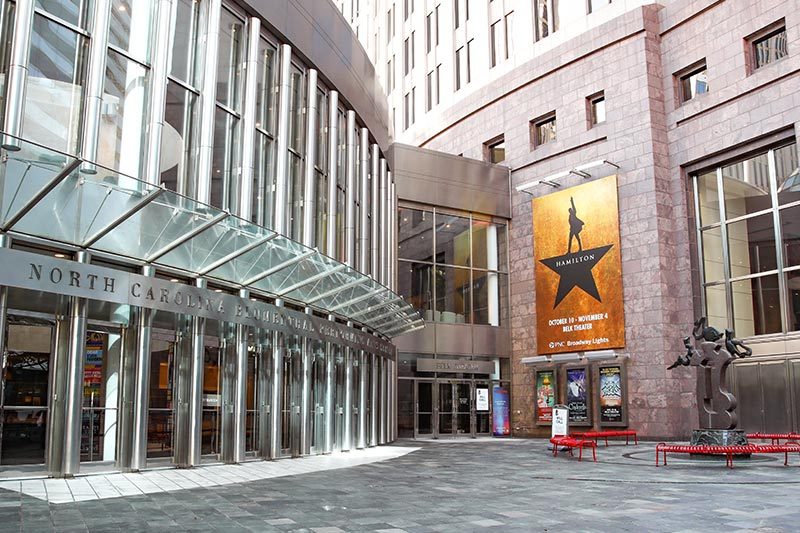 You can judge a city by its arts and culture, and Charlotte does not disappoint.
Blumenthal Performing Arts Center

: The Blumenthal Performing Arts Center houses three theaters: the Belk Theater, Booth Playhouse, and Stage Door Theater. Whether you're interested in a major Broadway production, a comedy show, or live music, you'll find a show that fits your tastes here.

Mint Museum Uptown

: For those with a taste for fine art, Mint Museum Uptown is home to an extensive Craft + Design collection. Walk through the halls of this museum to immerse yourself in Native American art, American art, modern and contemporary art, European art, and more.

The Schiele Museum of Natural History

: History buffs will love the exhibits at The Schiele Museum of Natural History, located in Charlotte's satellite city Gastonia. Dive in to learn about North American wildlife, prehistoric dinosaurs, and the skies above.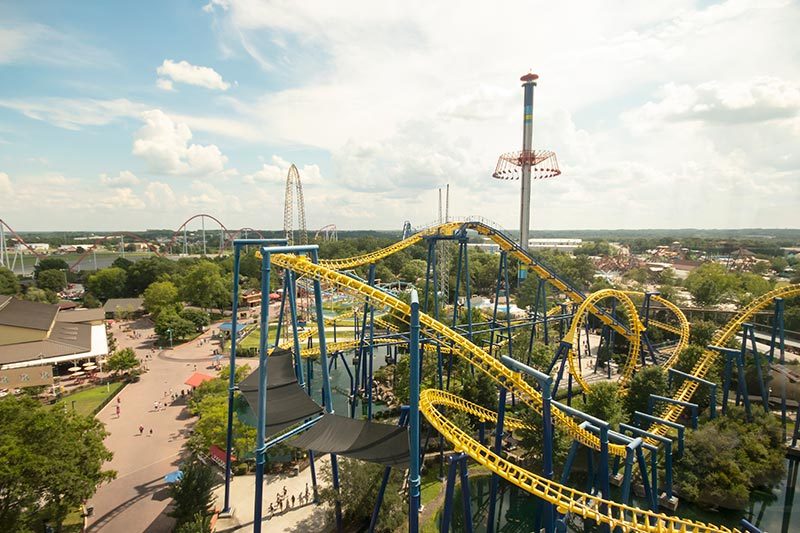 Charlotte has plenty of activities that will thrill the grandkids who come to visit. While you have plenty of options to create your own itinerary, these three spots are a good place to start.
Carowinds

: Carowinds is a massive amusement park located right in Charlotte. Your grandkids can see how many of the park's 57 rides they can try out during their visit. Get an adrenaline rush on one of the rollercoasters, and cool off in the Carolina Waterpark.

Charlotte Motor Speedway

: A visit to Charlotte is not complete without seeing the pure speed of a NASCAR race at Charlotte Motor Speedway. If you want to make it about more than just the race, you can check out the Speedway's experiences. Take the grandkids for a NASCAR ride along. You can even camp at one of several campgrounds by the racetrack.

Discovery Place Nature

: Discovery Place Nature helps kids to get in touch with the wild side. Kids can participate in live animal encounters, walk through a trail surrounded by native plants, and sit down for story time. The interactive nature of the museum keeps kids entertained and helps to instill a love of the natural world.  
If you can see yourself living in Charlotte, reach out to 55places.com to find the ideal community.