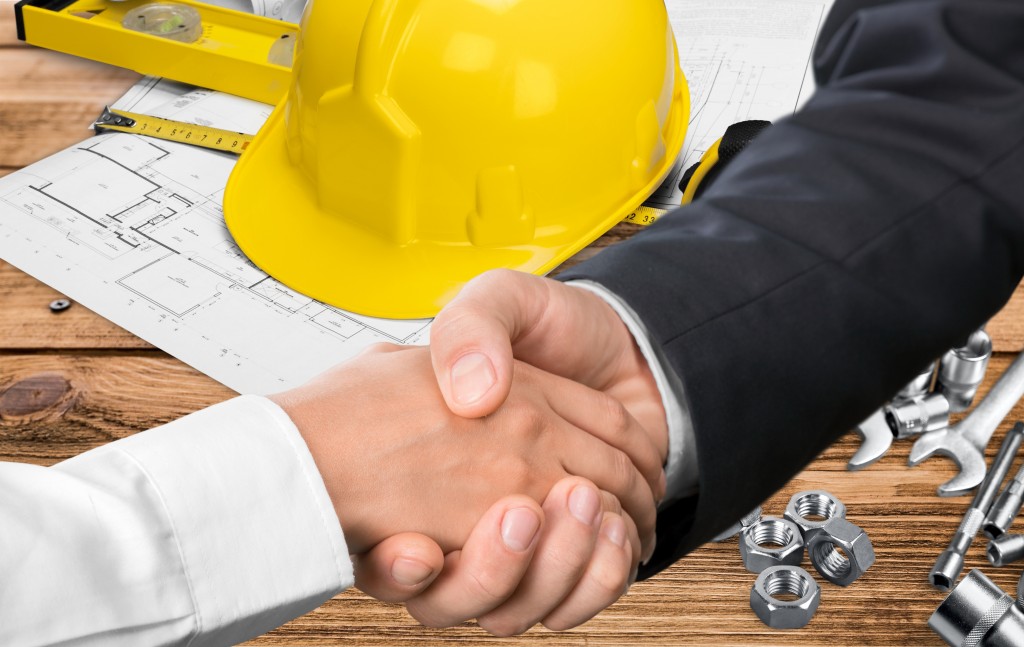 While you may have a Pinterest board full of DIY projects you have accomplished, it might be better and safer to hire a contractor to handle big home renovation projects. Sometimes retirees will opt to not hire a contractor because they believe they can do it themselves for a lot cheaper or they don't trust the contractor to get the job done right and within their budget. But choosing a quality contractor can really make a huge difference between a job done correctly and a total disaster. Here we offer a few suggestions on how to find a trustworthy contractor.
Set Up a Plan
It's important to first get an idea of what you want done before looking for contractors. You need to set up a specific plan of exactly what type of project you want done in your home and the materials you want to use. This way you will be prepared to discuss your plan and have a solid foundation of what you expect the contractor to bring to the project. It's also important to take your time and educate yourself on the project so you don't rush over any details. The more you know what you want in your project, the more detailed questions you can ask the contractor that will help you make smart decisions in the end.
Recommendations Are Key
You should always try to ask for recommendations from your family, friends, or co-workers who've had home renovation projects done and their experiences with the contractors they hired. They can steer you in the right direction so you can gather a list of names to check in the National Association of the Remodeling Industry to find someone in your area. Employees at your local hardware store or lumberyard are also great contacts that can give you helpful referrals and let you know which contractors buy quality materials. You can also talk to building inspectors who will know which contractors perform well and meet code requirements regularly. Make sure to get at least three references from each contractor on your list.
Interview and Double Check Your Potential Candidates
Now that you've got a good list of recommendations for contractors, it's time to interview the potential candidates over the phone and ask all the right questions and as many as you like. You can discuss your timeline, type of project you want done, what type of materials will be used, and if anything needs to be ordered ahead of time to meet deadlines. You can also ask them about the previous work they've done for past clients, how many projects they can handle at a time, how long they have worked with subcontractors, and if they are willing to provide financial references from suppliers. You can then move forward to meet in person to discuss estimates, and always get an estimate in writing.
Get Bids and Negotiate
It's important to get a written bid from each contractor you have spoken with and compare bids with your top candidates. Some people recommend getting at least three bids to compare. After the bid, you can then negotiate pricing and other costs, which is essential before signing a contract with that contractor. You should also check the Better Business Bureau to make sure the contractor you are about to hire is licensed and doesn't have a bad reputation with past clients and subcontractors.
Hire the Right Contractor for the Right Job
Think about the project you want to get done and then choose a contractor that specializes in that task. You don't want to hire someone who replaced tile in your bathroom to build an entire new room in your home. Make sure you know the responsibilities of the contractor and subcontractor working on your project too.
Sign on the Dotted Line
Don't rely on a handshake or verbal agreement. Make sure you get a written contract and read over it carefully to review that it has every detail about the project you are hiring the contractor for. Double check that the deadlines, payment schedules, and materials used, including model numbers and suppliers, are listed on the contract. And if any changes occur along the way, a new written change order that includes all of the updated information should be included. Once the contract is signed, ensure that all proper permits are obtained for the renovation project. It's the contractor's responsibility to get permits and you shouldn't proceed on any home project until they get them. Working without proper permits violates city ordinances and you can be subject to paying hefty fines if you're caught.
Don't Pay Until It's Completed
A golden rule when dealing with contractors and renovations is to never pay the full amount at the beginning of the project. You shouldn't pay more than ten percent of the total before the project starts, and your contract should include payment schedules. Contractors sometimes require at least 30 percent if the materials are expensive and need to be rushed for delivery. It's also important to not make the final payment until the job is completely done. You should be completely satisfied with the renovation and have all of the receipts and lien releases from the contractor before submitting final payment.
Finding a trustworthy contractor is definitely a challenging task, but it can happen with patience, research, and the right information. After all, you don't want to hire someone who will do short cuts on your home. You want to make sure the work is done safely and is up to code so you don't run into any future problems when you want to sell your home.