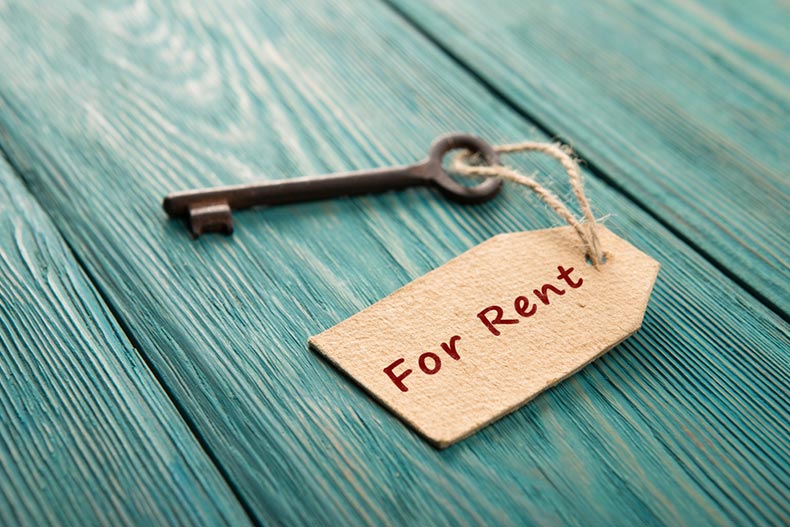 Whether downsizing, relocating, or moving into a 55+ community, many active adults decide to move into a residence that better suits their lifestyle. For many homeowners, the question then becomes what to do with their current home. Although selling remains a common option, more and more active adults consider the benefits of transforming their home into a rental property.
Renting your home instead of selling your home offers several advantages. Primarily, those who rent their home retain ownership of the property. This means that they can return at any time in the future, leaving open the possibility of living in the house again. Renting your home also creates an opportunity for others to cover the mortgage payments through rental payments. For this reason, many homeowners consider rental properties as financial investments.
At first glance, renting out your home may seem intimidating and it may be difficult to determine where to start. However, this article summarizes some of the most important things to know about how to make a home into a rental property.
Property Management 101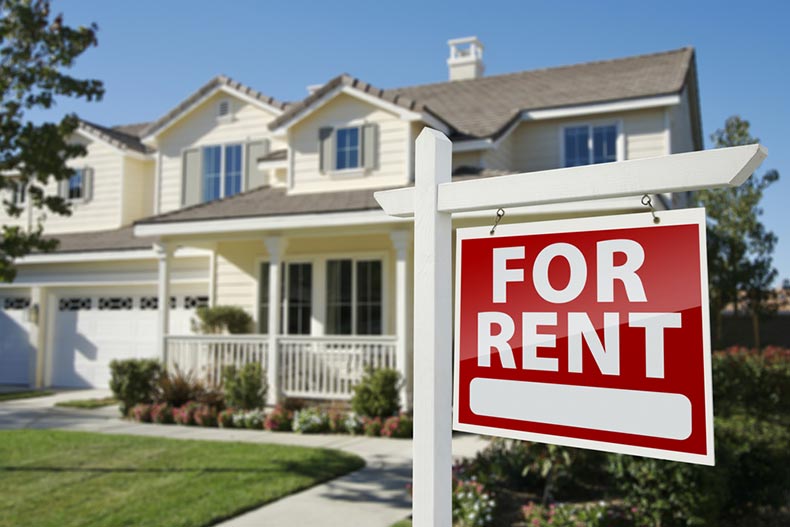 Consider whether you'll manage the property yourself or if you'll hire a property manager.
After deciding to transform your home into a rental property, the next big decision relates to who'll manage the property. Early in the decision-making process, consider whether you'll manage the property yourself or if you'll hire a property manager. Both of these options have pros and cons depending on your individual lifestyle and long-term goals.
Some active adults may feel prepared to manage their rental property themselves. However, becoming a landlord means taking on a long list of tasks and responsibilities throughout the entire process. Those who manage their rental property themselves must be prepared to invest more time and take a more hands-on approach. Ask yourself whether you want to become a landlord and take on all the jobs associated with the role or whether you'd like to move forward with more leisure time.
A property manager is a person hired to manage and maintain a rental property on your behalf. Property managers often take care of tasks such as marketing the home, finding new tenants, screening rental applications, collecting rent, and handling repairs and requests. The property manager mediates the relationship between the tenant and the homeowner, which means less time and work for homeowners.
The convenience and expertise of a property manager does come at a cost. As a general estimate, property managers tend to charge about ten percent of the monthly rent as well as additional fees. The cost may be well worth it to active adults who want to take a more hands-off approach to their rental property while retaining their status as homeowners. Any active adults who want to move to a retirement destination, travel more, or simply enjoy more leisure time should seriously consider the benefits of working with a property manager.
Prepare Your Home for Renters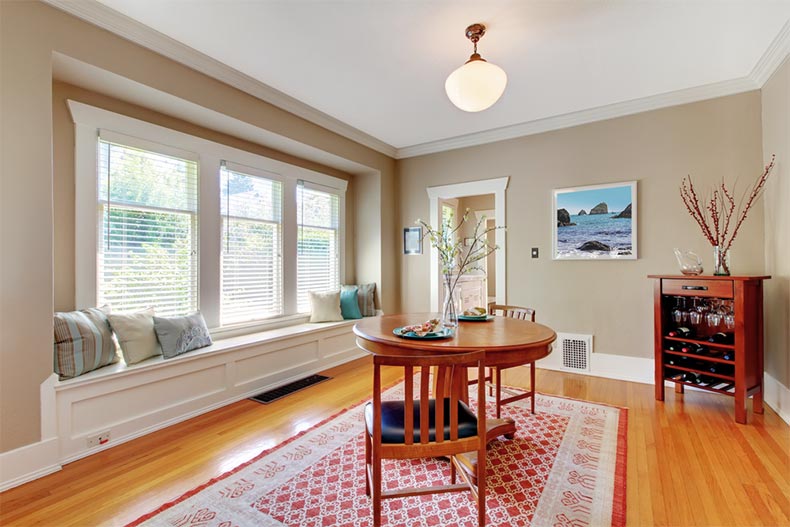 Rental properties should be as appealing as possible to prospective renters.
Any homeowner should take several steps to prepare their home for renters. When homes become rental properties, the residence should also become as appealing as possible to prospective renters. While most homeowners will likely only need to make a few small changes, tenants often have high expectations for rental properties.
At a minimum, the home should be thoroughly cleaned inside and out. Make sure all of the appliances function appropriately. Check that the home has working hot and cold water, heating and air conditioning, light fixtures, and power outlets. Everything in the home should be clean and in working order.
Keep in mind that renters will have full occupancy of the home and will have access to anything in and around the residence. Make sure to remove any valuable or personal items from the home. Take family photographs and decorations off the walls so tenants can make the home their own. Homeowners may need to rent a storage unit, distribute items to family, or downsize in order to revitalize the home into a clean slate.
Renovate and Remodel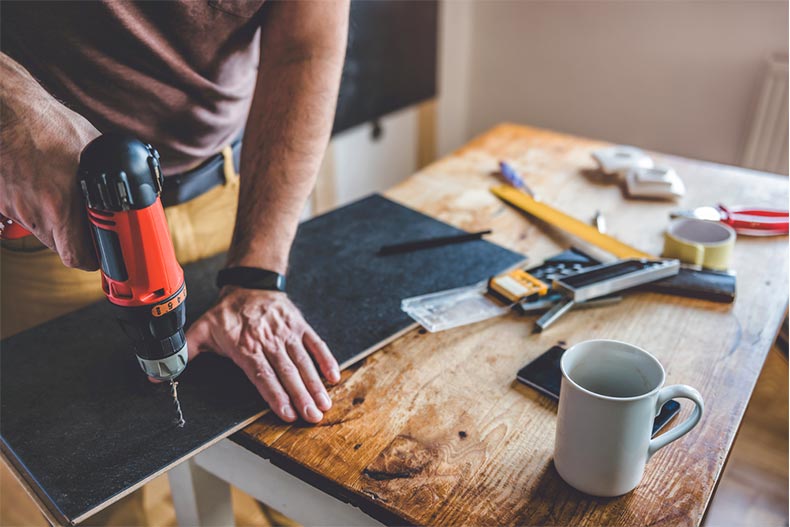 In addition to basic preparations for renters, active adults might consider doing some renovations or remodeling to make the home more appealing to prospective tenants. However, unless the home needs major repairs, these renovations will likely be small upgrades that have a big impact on renters' perceptions of the home. Here are a couple of low-budget changes homeowners can make to spruce up their future rental homes.
Kitchen
The kitchen is a great place to start when homeowners are updating their space for prospective renters. A surprisingly effective way to make a kitchen instantly look more updated is to paint or re-stain the cabinets. Adding a new layer of paint to the cabinets can make a space feel fresh and will entice future tenants to imagine themselves spending time in the kitchen.
A new backsplash behind the sink or under hanging cabinets can also modernize a kitchen in an impactful way. Homeowners can skip the hard work of putting up backsplash the traditional way with grout by using peel-and stick-backsplash that can easily be changed out in the future. Additional kitchen improvements include replacing faucets with newer models, updating older appliances, and installing or refinishing countertops.
Bathroom
The bathroom represents another room with plenty of options for updates and customizations. The installation of a new vanity can significantly update and improve a space. If bathrooms have pedestal sinks, for example, consider replacing the sinks with vanities that offer counter space and under-the-sink storage. The peel-and-stick backsplash tile mentioned above can also add sophistication to bathrooms. To quickly update the shower, replace the current showerhead with a more modern and powerful model and add some hanging storage for tenants' shower accessories.
Additional Appeal
Throughout the home, homeowners can choose among several cost-efficient updates that add appeal. For example, the installation of crown molding in many rooms can add style to any home. This surprisingly low-budget project can add depth to any space. A fresh coat of neutral paint on the walls can charm prospective renters and make a big difference in how they perceive the home.
Homeowners shouldn't underestimate the importance of curb appeal. If your home doesn't look good on the outside, renters might assume that the inside doesn't look good either. Trim back overgrown bushes and add some fresh mulch and flowers to do wonders to the front of your home. Make sure to take care of any exterior areas that need additional maintenance.
Remember that you aren't remodeling the home for yourself, but for prospective renters in the area. Because of this, you may not have to invest as much time or money as you might have to if you were selling your home. Homeowners can take advantage of many cost- and time-efficient ways to improve their homes. Remember that you don't necessarily need to complete these renovations yourself. Instead, consider hiring someone to complete these tasks to give you more time to prepare your home in other ways.
Market Your Property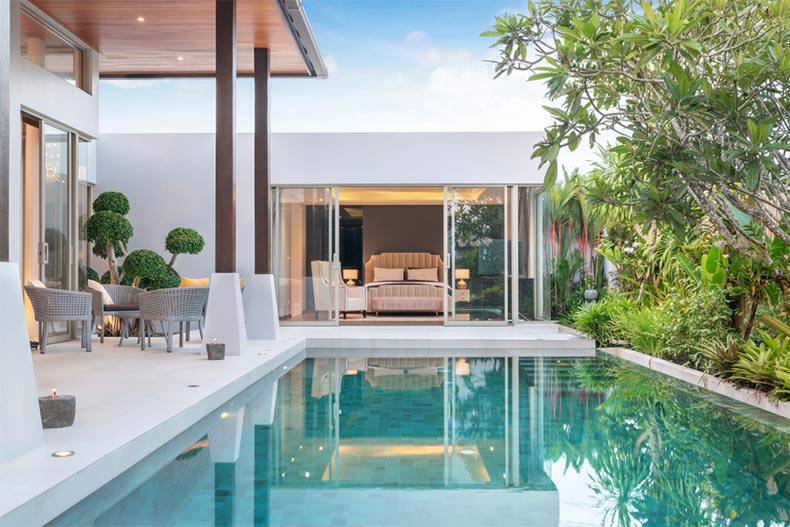 Learning how to market your rental property is just as important as sprucing up the home for potential tenants. Marketing can make or break the rental success of a home, and it must be done properly in order to properly maximize and justify the value of your home. While a property manager may handle the marketing process, homeowners can still learn valuable information about how to market a property well.
When marketing your home, try to reach as many prospective tenants as possible. Homeowners can increase the number of potential tenants who see the rental listing through a variety of formats. Commonly, homeowners post homes for rent in advertisements on Craigslist and in the newspaper. In these ads, avoid posting the address or specific location of the home. Instead, include a phone number or email address where interested renters can reach you.
Additionally, renters seek out websites, such as Hot Pads and Rent.com, to find homes for rent in their area. By listing the rental property on several websites, homeowners can increase the chances of finding the right tenants. Of course, there's also something to be said for an old-fashioned yard sign in front of the home.
The rental listing for the home should feature clear, well-lit photographs that show every room in the house. Make sure to take the photos when the home has been cleaned and renovated so that the pictures accurately reflect the rental property. Along with the photos, add a thorough and clear description of the house. Mention any home improvements or recent upgrades to the property. It's also a good idea to describe the location, including nearby attractions, daily conveniences, major highways, and the distance from the nearest cities and airports.
When renting out your home, make sure to charge the right amount for rent. An effective way to estimate what you should charge is to research other rental homes of similar size in your area. This should allow you to narrow down what you should charge for rent based on what features your home has when compared to other rentals near you. Make sure in your listing to describe the unique features of your rental that justify the price you're charging for rent.
The Financial Fine Print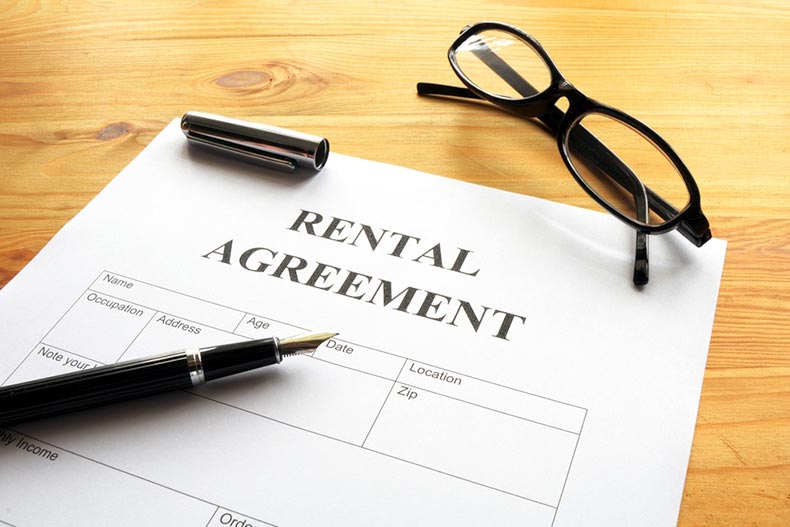 When you turn a primary residence into an investment property, the home falls under different tax designations.
There are many financial considerations associated with transforming your primary home into a residential rental property. Make sure to speak with a financial expert, a real estate attorney, or an accountant about the numbers to find out how it can work best for you.
Taxes
When you turn a primary residence into an investment property, the home falls under different tax designations. You may qualify for new or different tax deductions that can work in your favor. Many times, these tax rules change based on the number of days the home is rented out each year. Homeowners must be aware of these tax rules in order to successfully rent out their home.
According to the Internal Revenue Service, rental income includes all rent payments and expenses paid by the tenants. Any income from the rental property must be reported on your tax return. With new tax forms and requirements, most homeowners find it useful to enlist the assistance of a tax professional to ensure accurate accounting and reporting. It's better to take advantage of tax breaks and benefits rather than be surprised during tax season.
Mortgage Payments
Many people choose to rent out their homes as an opportunity to generate income. The additional income also offsets the cost of owning a home as well as mortgage payments. However, there are many financial considerations in relation to mortgage payments. While the monthly rent paid by tenants should cover the mortgage of the home, it may not be enough to cover the mortgage or rent payments on your new primary residence. Near the beginning of the decision process to rent out your home, active adults should think through these financial planning aspects.
Insurance
Homeowners will also encounter additional expenses that occur when renting out a home. Active adults will have to adapt their home insurance policy to reflect the current use of the home. Some homeowners may consider personal liability insurance in order to protect themselves against potential lawsuits from tenants. Since rental property insurance covers the property and not tenants' personal items, active adults might have a lower insurance rate.
What's Right For You?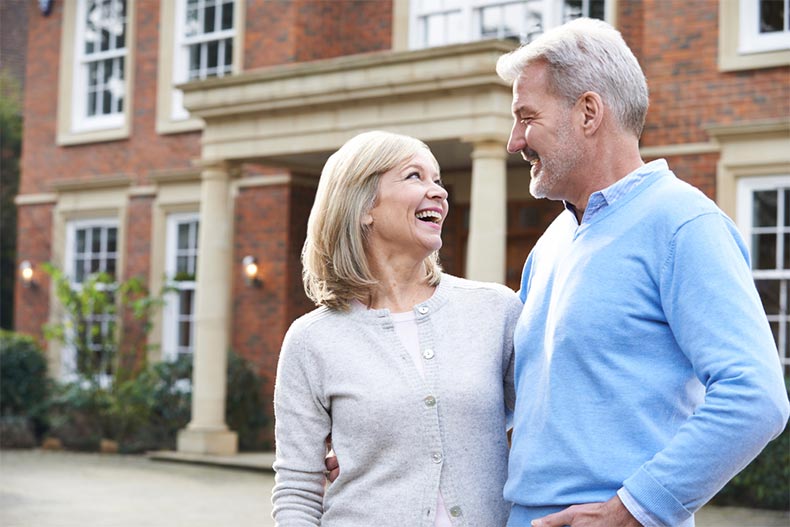 The decision to turn your home into a rental property can be a profitable and wise choice.
Ultimately, homeowners have many factors to consider when contemplating whether to rent out their home. The decision to turn your home into a rental property can be a profitable and wise choice, but homeowners must gain knowledge about the rental process and take on several responsibilities to prepare the home for new tenants.
However, working with a property manager can significantly reduce the hands-on effort and make renting out a home an easier endeavor, and the guidance of financial professionals can help homeowners make the best decision for their own future. While active adults may need to take some time and do some research to contemplate their options, the decision to transform your home into a rental property can be rewarding and well worth the effort.