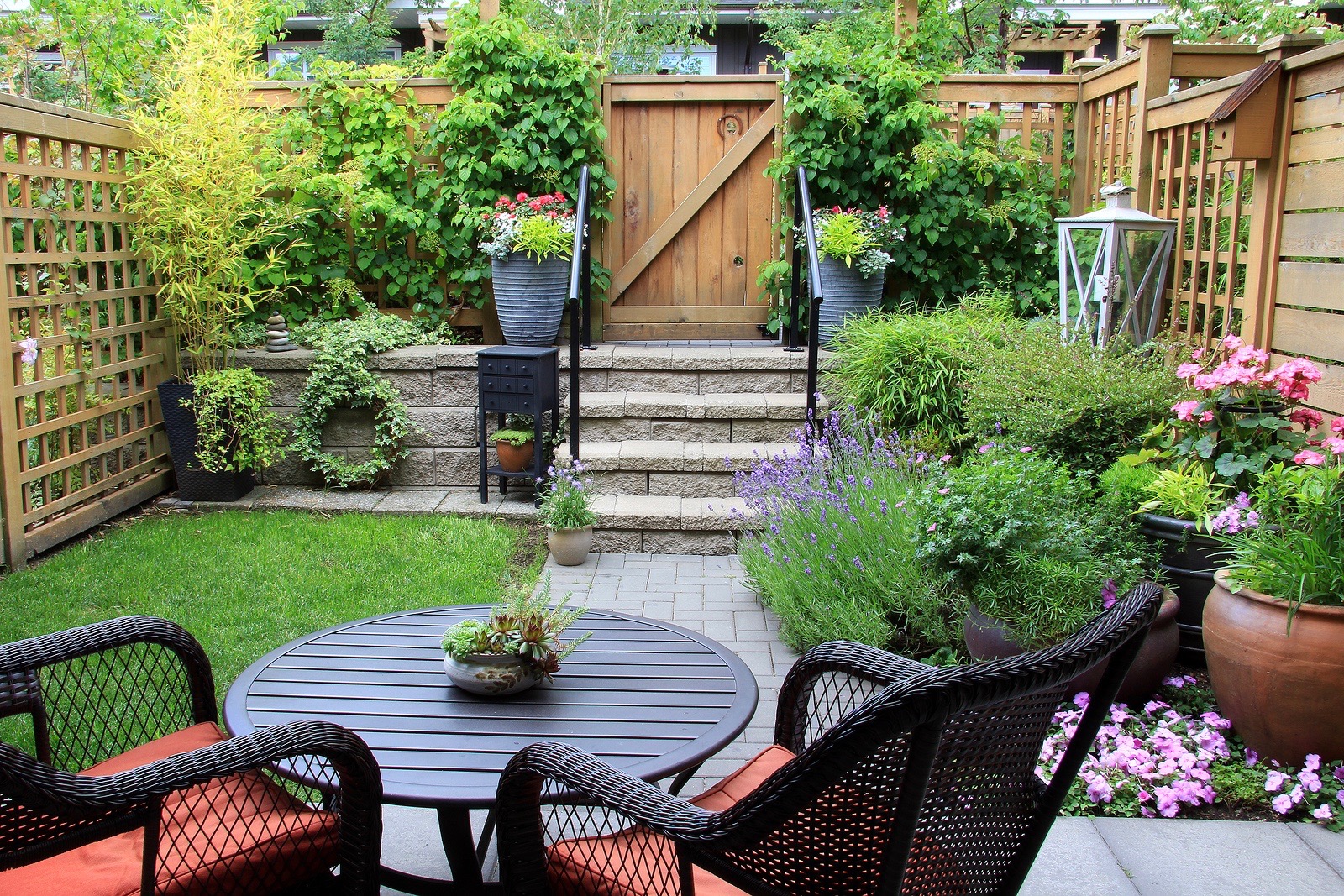 If you're dreaming of relaxing on your patio on a cool summer night or want to host a gathering with your friends but are worried your small patio won't live up to its potential, then think again. Believe it or not, you can turn that small outdoor patio into a beautiful and peaceful outdoor retreat with a few simple tweaks. All it takes are some strategic ways to maximize your outdoor space.
Maximize Space
The best way to make a small patio appear to be larger is by buying folding or collapsible furniture that gives you the option to transform your patio in minutes. Use a folding table or chair that can easily be stored when not in use. Another option is building a bench into the wall in order to maximize space. Double-duty furniture is also a great concept. Use a storage bench that can double as seating or a table area and then store any accessories when it's not in use. Stools are also great in small spaces and are perfect as side tables. Large, weatherproof pillows can also be used as floor cushions.
Grow a Vertical Garden
If you don't have enough space to plant your dream garden, then building vertical planters is the next best thing. A simple DIY trick is to fasten a few potted plants to a wall or fence that will give your patio a nice touch of green while providing a scenic and natural view with lively flowers and plants.
Add a Burst of Color
When your patio lacks color, but you don't want to clutter your small patio with too many accessories, then a great option is a colorful outdoor rug. This bright burst of color can also create a focal point that will distract the eyes from the size of your patio. Consider choosing a rug in a color that will work in all four seasons to ensure it complements every season.
Use Faux Grass
If your small patio doesn't allow you to have a real lawn, then try using faux grass for that natural backyard vibe. Faux grass can make your tiny patio feel spacious and outdoorsy if you lay the "grass" down across an entire defined area and avoid any harsh edges that would make your faux lawn look cheap or messy. The best part about having fake grass is that you won't have to worry about ever mowing the lawn on the weekends.
Keep It Simple
Small accessories and black-and-white color schemes keep a tiny patio looking chic yet simple. The less clutter and fewer pieces of bulky furniture, the better and more comfortable your patio will feel.