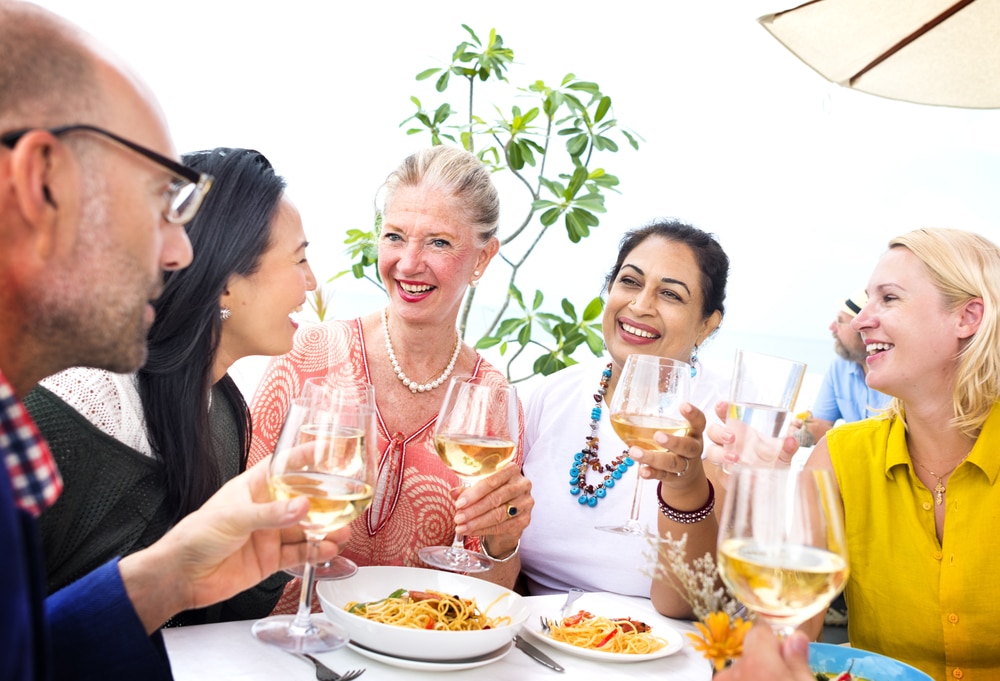 You've spent a good deal of time seeking the ideal active adult community, and once you found it, you signed all the paperwork and then readied yourself for the moving trucks. Your possessions were moved and before you knew it, you were living in your new home.
You probably spent the first few weeks unpacking, organizing and getting adjusted to your new home. Once you start to feel settled, it is the perfect time to get to know your neighbors in the active adult community. Sometime meeting new people can be difficult, even if you are the outgoing type. Here are some ideas on how to break the ice, and get involved socially with others in the community.
Visit the Clubhouse
Most active adult communities have a central clubhouse, and sometimes more than one. This is a great place to meet new people. Spend time visiting the clubhouse, introduce yourself, ask questions and have conversations. Once you are more familiar with the layout and you see what your community has to offer, you can get more involved.
Join a Club
Does your community have clubs? Many do and chances are there is one that is a good fit for you. Many groups gather to exercise, read, do needlework, play games or go on day trips. Check your community's website or calendar to see what there is available and attend a few gatherings. Once you do find the ideal group(s) to participate in you'll make new friends – ones who have like interests. In time you'll build a nice core group of friends outside of the club.
Don't see a club you like? Consider starting your own. The process may vary from community to community, but look into it and see. You never know when others may be looking for a new group of friends like yourself.
Throw a Gathering
One great way to "put yourself out there" is to invite people to come to you. Consider throwing an informal gathering or barbecue at your home. It doesn't have to be anything fancy. Offer some light snacks and drinks. If you don't want to invite strangers to your home, see if you can organize a gathering in a more neutral place, such as your community's clubhouse or in one of its multi-purpose rooms. These facilities will also often have catering kitchens.
See if your community has any events scheduled (many have regularly scheduled dinners, etc.) and if not, see what you'd need to do to organize a potluck. Sometimes all it takes is one go-getter to bring people together. You may not be the only new one on the block, others may also be wondering how to meet their new neighbors and make new friends.
Get Moving
Do you like to exercise? Have a dog? Getting outdoors to walk, jog, bike or bring Fido on a stroll – all are good ways to talk to other people. Even if you don't meet them at first, over time faces become familiar and simple "hellos" in passing can become conversations and, eventually, friendships. If you prefer to do your exercising indoors, try your community's fitness center.
Keep in mind, everyone in your active adult community was a new neighbor just like yourself. Be sociable, put yourself "out there." Not everyone will be your cup of tea (as Forbes notes, "Your fellow residents will be your new friends – or your new nemeses.")
Explore what your community has to offer and go experience it. This is what active adult living is all about. Chances are you'll become acquainted with nice people who will become friends for life.