Those who plan to retire in the next few years, and those who just recently started planning for retirement in earnest, know that retirement is a process. From laying the foundations for financial security to determining exactly when to retire, most of the retirement process centers around planning. Active adults also have to figure out how to retire from their jobs and what the official retirement process looks like.
Contemplating all of the factors that go into retirement can feel understandably overwhelming, but this guide can help point near-retirees in the right direction. Keep reading to learn how to retire from your job.
Determine the Right Time to Retire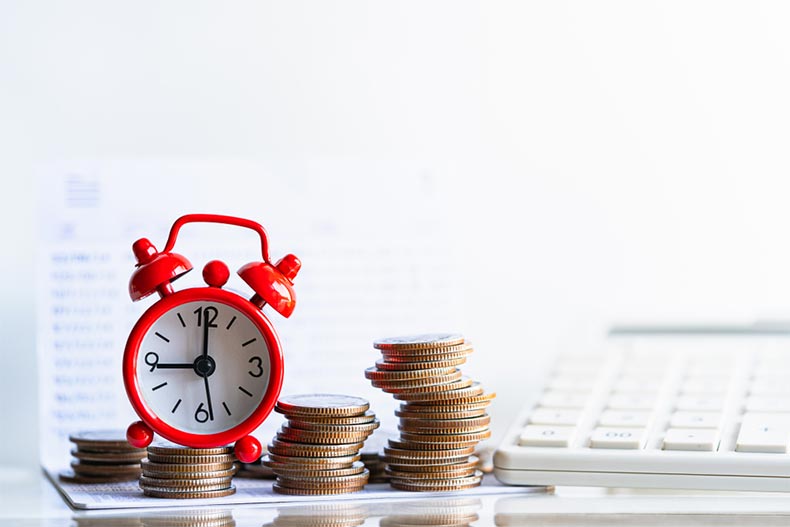 For many active adults, a determining factor in the decision to retire centers around the age at which they can receive full Social Security benefits. Everyone qualifies to receive full Social Security benefits when they reach a specific age which is based on the year they were born.
For example, those born between 1943 and 1954 can receive their full benefits at 66, while those born after 1960 should consider 67 as their normal retirement age. Because Social Security and retirement benefits play such an important role in determining the right time to retire, it's worth reading more about the myths and misconceptions about Social Security.
But Social Security benefits are not the only factor to take into consideration when planning for retirement. So when can you retire from a job? The right time to retire is when your savings and assets align with your plans for your post-retirement lifestyle. If your retirement savings have matured to a point that you feel confident that you can live a comfortable lifestyle, then it may be the right time to retire.
Some active adults may also feel like it's the right time to retire simply because they've reached a breaking point in their jobs or careers. Feeling burnt-out or tired of working is completely understandable for those nearing an appropriate retirement age. If you're having feelings like this, it may be time to, at the very least, organize all of your assets and start planning for the next stage of life.
Types of Retirement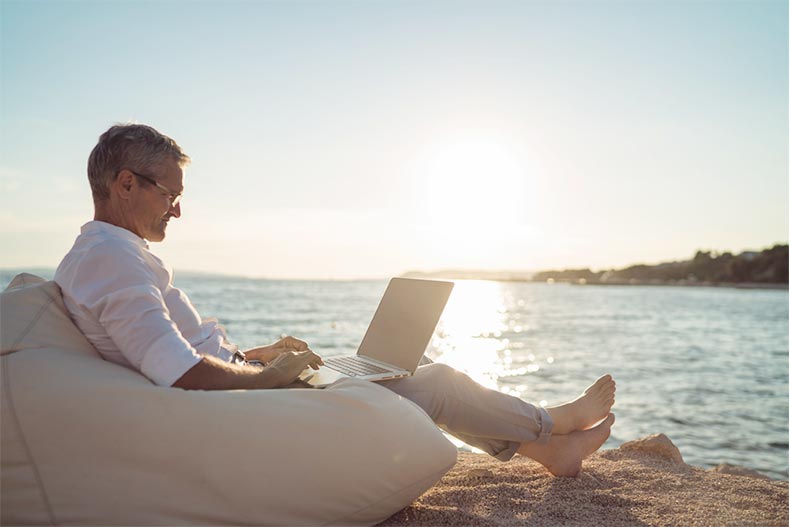 It may or may not come as a surprise to active adults that there is more than one type of retirement. Choosing the best path toward retirement hinges on selecting the type of retirement that best suits your lifestyle and short- and long-term goals.
Many consider retirement to be when you reach the age at which you receive full Social Security benefits or have enough funds saved to live the retirement lifestyle you want. This often happens sometime in the second half of your sixties or later. But in reality, this traditional viewpoint reflects only one option for retirement, and other possibilities include early retirement, phased retirement, or pathways that include full-time to part-time or employee to contractor.
Early Retirement
Early retirement is another common form of retirement defined by retiring before you're eligible for full Social Security benefits, often between the ages of 55 and 64, though sometimes even earlier. To make this work, retirees need to have sufficient savings, funds, and sources of income to live the lifestyle they want for decades. Some may achieve this goal with intense planning, but the ability to obtain enough savings to support yourself and your family without a career for that long may be out of reach for many.
Full-time to Part-time
Other types of retirement include phased retirement and, similarly, the transition from full-time to part-time to retirement. Phased retirement is a process that active adults can organize with their employers. It involves slowly diminishing the amount of time an employee works at a company until the employee eventually achieves full retirement.
Phased Retirement
The phasing-out period gives near-retirees the time to accumulate more funds to fully retire, and it allows employers the opportunity to keep experienced employees onboard without letting them go too fast. Full-time to part-time retirement is similar in the regard that active adults continue to work at the same company as they work toward retirement, but they work part-time hours for as long as they choose.
Employee to Contractor
Another kind of retirement follows an employee-to-contractor plan, which allows retirees to continue their work with an organization as a contractor rather than a designated employee. This route can come with some additional complications due to IRS restrictions on what designates someone as a contractor or an employee, but this can be a viable and beneficial option for some. Regardless of the option that most interests you, it's worth discussing the possibilities with your employer to find the right fit for you.
Plan for Financial Security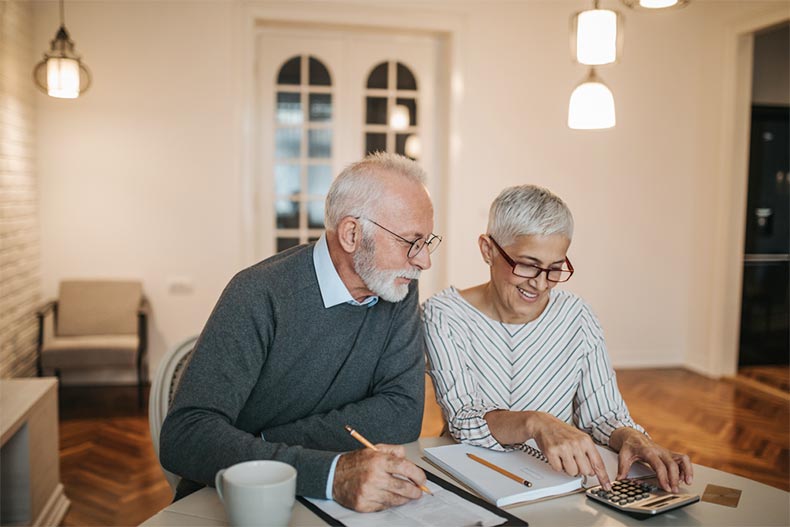 They say money can't buy happiness, and though this may be true, planning for financial security is a crucial part of the retirement process. By the time you reach the age when you feel like it's right to retire, chances are that you have already been saving up, investing in retirement accounts, and researching Social Security benefits. It's also never too late to begin saving, investing, and planning. There are many options available to help active adults retire with comfort and financial security.
Multiple Income Sources
Retirees often rely on multiple types of income throughout retirement, including 401(k)s, pensions, Roth IRAs, annuities, savings bonds, mutual funds, rainy-day savings, and of course, Social Security benefits. Most active adults set up several of these income sources to plan for financial security. Along with post-retirement income, pre-retirees should also determine their estimated costs and expenses in retirement.
Calculate the total amount of all of your assets and compare that to how much you anticipate your lifestyle post-retirement may cost in the long run. As previously mentioned, the best time to retire may be when your financial assets best align with your lifestyle goals after retirement. Calculating all of your funds and savings will help you see where you stand and make additional plans for the future.
Talk to HR
To plan for financial security in retirement, you should also talk to your manager or Human Resources department about what savings options are available to you. These resources will help you understand your benefits, including 401(k) savings and Social Security benefits, and they'll give you better peace of mind to plan for your future income.
Track Your Savings
Keeping track of exactly how much you have saved and invested, with the help of a financial expert, may help you decide when you can retire based on whether you need more time to accumulate funds. These conversations can also help you explore and decide on alternative retirement paths, such as phased retirement, that allow you to keep building your savings before you fully retire.
Work After Retirement
It's also worth noting that retirees can continue to work after retirement, which can provide another source of income. If you plan on getting another job during retirement, whether it be for fun or for financial security, keep in mind that your earnings may impact your Social Security benefits.
How to Retire from Your Job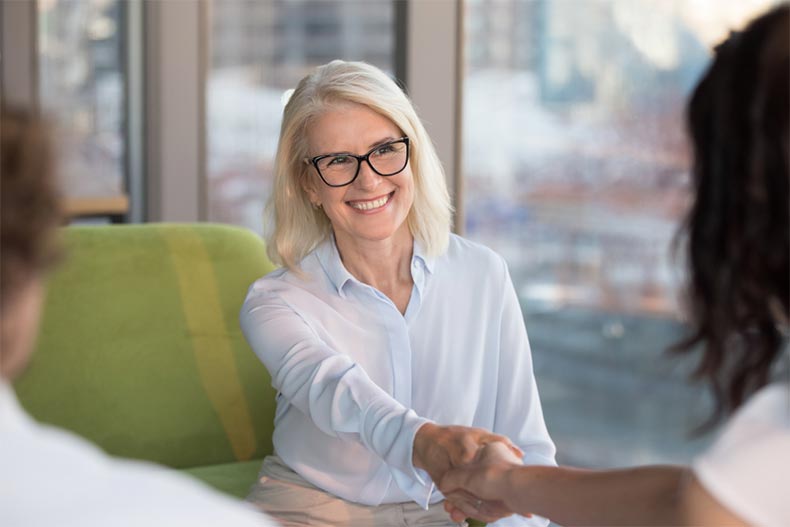 After assessing your financial assets, choosing what kind of retirement path you want to take, and determining when exactly you can retire, it's time to retire from your job. Despite all of the planning and work beforehand, the process of informing your place of work that you plan on retiring is relatively simple.
At the same time, retiring from your job means more than cashing out your benefits and leaving a company: You're also saying goodbye to your career, your everyday life, and the people you work with. For this reason, there are several factors to take into consideration when you decide to retire from your job.
Inform Management
The first step of retiring from your job should be to inform the management higher-ups and human resources department that you are ready to retire. The most efficient way to do so is through a retirement notice or a formal letter of intent to retire (more on these below). They should hear straight from you what your plans are so they can help you begin the formal retirement process. Then, you can tell your boss, co-workers, and team.
Stay Positive
Remember to stay positive and even offer to help find your replacement if appropriate. After all, you don't want to tarnish your career with a bitter ending, and you don't want to burn bridges in case you want to assist the same company as an independent contractor or an advisor in the future. For this same reason, you should avoid leaving loose ends that others may have to tie up for you. You should also plan for retirement before you're completely burnt out with working, as it may reflect in your day-to-day work.
Set a Date
Once you have a plan for how to retire, you can make a plan for when to retire. Pick a date and provide a minimum of a two-week notice to your employer. You should give them plenty of time to plan for your retirement, especially if you've been with the company for a while. Retirees should give their employer enough time to find a suitable replacement and process the loss of an important employee. After discussing your anticipated retirement with management and HR, be sure to put your decision into writing via a formal letter of intent to retire.
Draft a Retirement Notice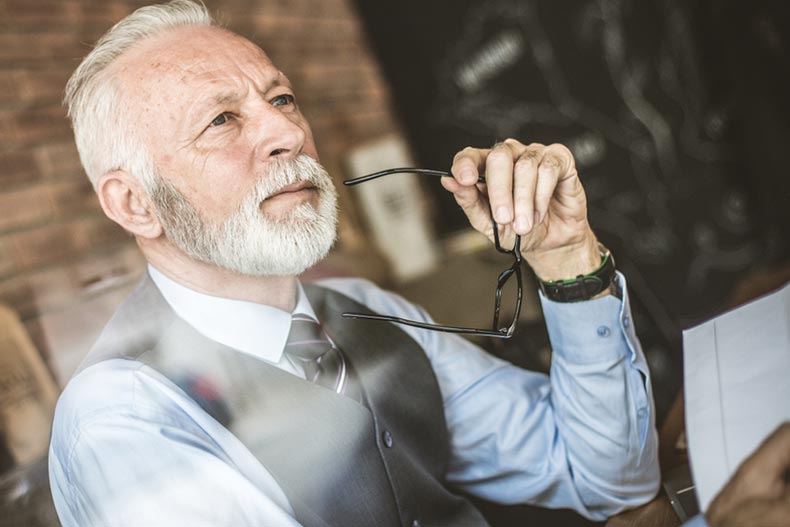 Retirees should prepare a formal retirement notice or a letter of intent to retire to create an official written announcement of their retirement. After discussing the retirement process with your employer in person, this notice should be sent to the management and HR representative of the company.
When drafting and writing a retirement notice, keep in mind that this letter should be a professional and positive document rather than a place to express criticisms of the company. The retirement notice ensures that your retirement is properly documented and official, and it can also be proof of eligibility for certain benefits.
In particular, a retirement notice should include a specific and definite date for the retiree's last day at the company. As another formality, include accurate contact information with an updated address in case you plan on moving shortly after retiring. The rest of the letter should express gratitude for the opportunity to work at the company, accomplishments and successes you've had during your career, as well as any goodbyes you feel are important to mention.
After submitting a letter of intent to retire, retirees can expect management to send an announcement to other employees letting them know the news. You'll likely continue to work closely with HR representatives to ensure you feel confident in the retirement process and aware of your next steps to receive all of your earned benefits.
Transitioning to Retirement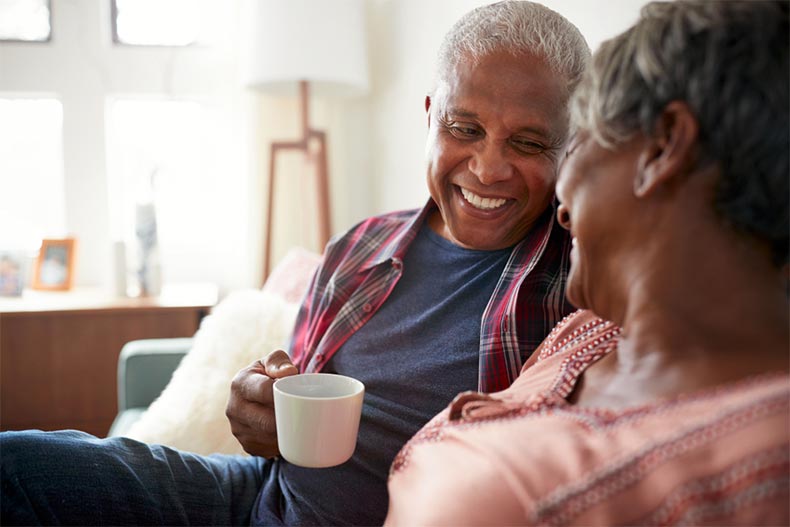 Saying goodbye to a working lifestyle can feel bittersweet, but retirement is also a celebration of your accomplishments, and it should be treated as such. After all of the hard work that has been put into your career, there's no better way to leave than on a high note. Maintaining a positive and optimistic attitude throughout the retirement process can help ensure that retirees are remembered fondly and with respect.
So, what's next? That's entirely up to you. After the long process of retiring from your job, you can enter retirement and live the lifestyle you've imagined, pursue new hobbies, and spend your leisure time as you wish.