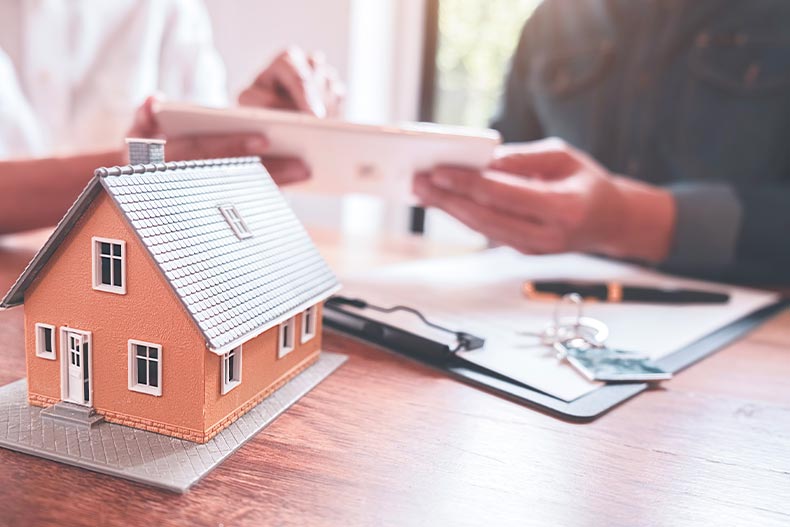 Selling your home is a huge undertaking, involving lots of time, money, and emotions. Although many sellers prefer to do as much as they can to get top dollar for their home, sometimes, selling a home "as-is" makes more sense.
Selling a home as-is means that the seller will not make repairs or improve the home, and it is to be sold in its current condition. Basically, what you see is what you get. The buyer must take the home as it is, with no improvements made. This means that even if the inspection report finds hidden issues or needed repairs, the seller will not fix these issues and it will be up to the buyer to tackle the repairs once they've purchased the home.
Sellers may ask themselves, "Can I sell a house as-is? Is it even legal?" Yes, it's perfectly legal to sell a home as-is, and it's up to the buyer to do their due diligence on the home. Still, the seller is legally required to disclose any known issues with the property, and the buyer may offer a lower price after finding the issues disclosed on the inspection report.
A seller may sell their home as-is if they can't afford to make improvements on the home or they just want a quick sale without spending the time to make repairs. Another reason a home may be listed as-is is that it may be owned by the bank or it may have been gifted to a relative who just wants to sell as quickly as possible without the hassle and expense of hiring contractors and repairmen.
It may be surprising to learn that selling a house in poor condition is not necessarily a deal-breaker, especially in a seller's market. There are many buyers who don't mind and may even prefer getting a home at a bargain price because of issues that other people don't want to deal with. Someone who knows a good contractor or is handy themselves won't mind scooping up a home that needs significant work if it means getting a deal at a lower price point.
Even though it's legal and possible to sell a home as-is, it doesn't mean it's always the right thing for every home. You'll want to consider the pros and cons of selling a home as-is to determine if it's the right move for your particular circumstances.
Pros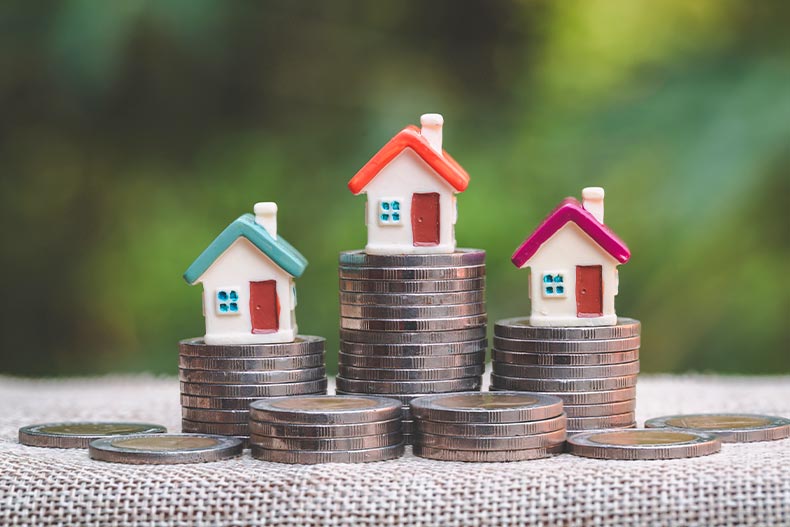 You'll Save Money and Time
Selling a home as-is keeps cash in your pocket, especially if the home is in poor condition and needs major repairs or cosmetic work. Some repairs are very costly, such as reshingling a roof, installing a new HVAC system, or repairing foundation issues. Even cosmetic work such as a new paint job can cost thousands of dollars. Selling a home as-is passes these costs along to the buyer instead. Keep in mind that if there are major issues found during inspection, buyers may likely ask for a credit to fix these issues, or offer a lower price on the home.
A Faster Sale
You'll be able to sell and move more quickly selling your home as-is since you will bypass the usual last-minute maintenance and cosmetic work most sellers have to deal with in readying their home for the market. By selling as-is, you'll be able to list your home immediately, without worrying about chipped paint, unsightly landscaping, or other issues needing attention. No need to hire a professional stager either, which saves even more money. By listing your house quickly, you'll likely be that much closer to accepting an offer, closing, and moving into your new home.
Less Stress on the Seller
Selling a home as-is makes the selling process less stressful on the seller's end, as there are no last-minute contractors to hire, no maintenance to schedule, and no back-and-forth negotiations with buyers asking to fix things. Yes, a buyer may offer a lower price or ask for credit back, but their expectations will already be set in regards to what you as the seller are willing to do—and, more importantly, not do.
Sell Your Old Furniture
Selling a home as-is can also include all of your old furniture in the sale if you so desire. By doing this, you get the added fun of getting all new stuff to furnish your new home. The simplest way to sell house contents is by including the contents in the purchase of the home, or by having a "living estate sale," before you sell your home. You can do the latter by contacting an estate sale company to organize and advertise the sale of your items.
Cons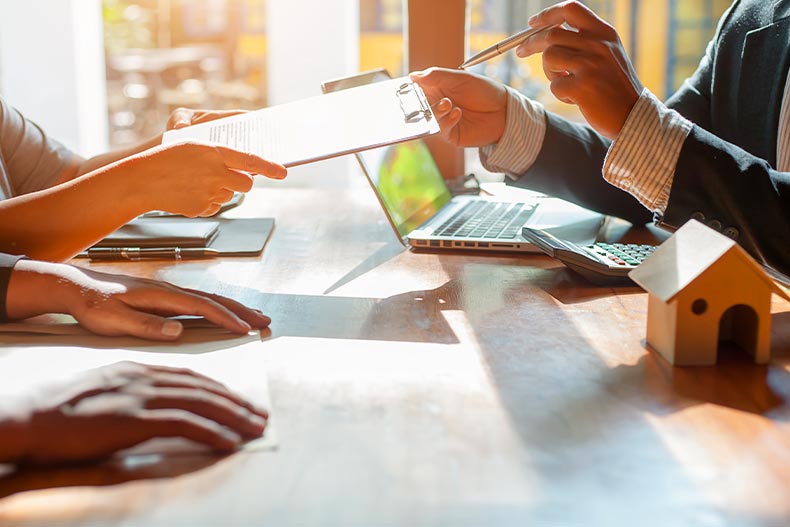 Expect Lower Offers
Some buyers immediately want to make a low-ball offer on as-is homes, or at least offer for less than asking. They may see the term as a red flag and take that to mean the home is undesirable, and as such, should be a bargain, or go for under market value. This isn't exactly a fair assessment, as a home listed as-is could simply need inexpensive cosmetic work, such as new flooring, a deep cleaning, or interior paint. But if a home inspection report shows significant, costly issues, expect a buyer to make up the cost of those fixes by asking for a reduced price on the home or credit back. This is a reasonable—and common—request.
Deals May Fall Through
While selling a home as-is can lead to a quicker sale, it can also sometimes slow the homeselling process down if a buyer backs out of the deal. If a home inspection shows significant issues or a buyer suspects that there are more problems with the home than a seller has disclosed, they may get cold feet and back out of the deal. Of course, this also means that they may lose their earnest money deposit if done too late in the process.
Less Potential Buyers
Some buyers see the term as-is on a listing and get scared off, thinking the home is a total gut-job or even uninhabitable. That's why selling your home as-is could reduce your buyer pool by quite a bit, depending on your market and how eager buyers are in your area. The more demand there is from buyers, the more willing they may be to overlook issues that would have had them turning their nose up otherwise. In a seller's market, however, the term as-is won't lose you many buyers at all, most likely.
Tips for Selling As-Is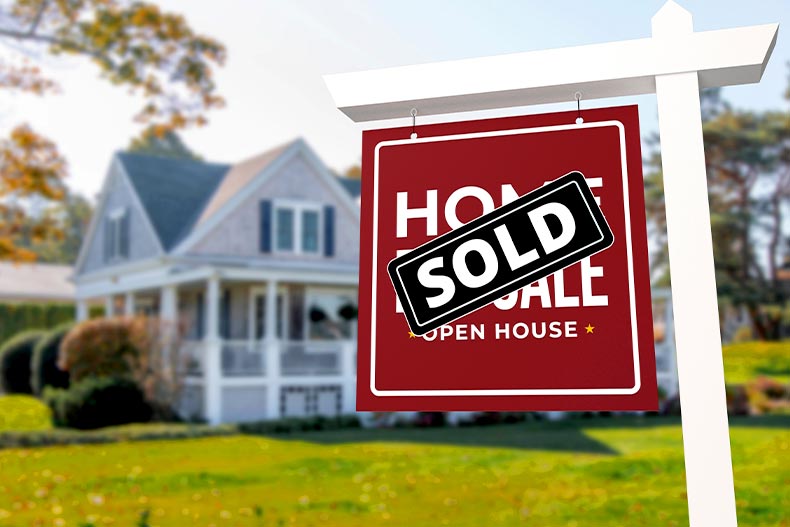 Here are several strategies and tips to keep in mind when selling your home as-is:
Have an inspection report already done - Getting this out of the way before listing and showing your home to buyers may save you significant time in the long run. Even if you sell your home as-is, remember it's still your job as the seller to disclose any known issues with your home. It's your legal obligation. Therefore, an inspection report will uncover any issues that a buyer will find out eventually anyway, and save time for both parties. It's a minor expense that pays off big in the long run.
Keep emotions out of the process - It's easy to get offended by a low-ball offer or an offer less than the asking price, but it's completely normal and sometimes reasonable for a buyer to ask for money back to pay for repairs. Try to look at it from the buyer's side, who may be cautious about purchasing a home as-is and not knowing exactly what they're walking into or what issues they may uncover. However, keep in mind that your home is worth whatever someone is willing to pay, and in a seller's market, even homes selling as-is are in high demand. So, keep reasonable expectations and keep in mind that the market ultimately determines the desirability of your home.
Highlight the positives of your home - Even if your home needs repairs or cosmetic work, there are probably a few highly desirable aspects that your realtor can play up in the listing. A great school district, a desirable location, a large lot, or beautiful architecture are all desirable features in a home, no matter the state of it. Most buyers understand that you can fix a roof, but you can't make a lot bigger. You can paint a home, but you can't change its location.
If you're thinking about selling your home, we can connect with a local real estate expert in your area. Learn more information about our homeselling process.