Many active adults and their families use 55places to stay up-to-date on real estate news, lifestyle trends, and homeowner resources. But did you know you can also use 55places to sell your home?
Through 55places, and with the help of an experienced real estate agent, active adults can sell their homes quickly and efficiently. Homeowners work closely with a 55places real estate expert to find the right buyers for their house and facilitate the home selling process from start to finish. Homeowners can gain the financial freedom that allows them to choose their next home in an active lifestyle community and take significant steps toward their ideal lifestyles.
Whether you're ready to sell your home or planning for your future, it's worth exploring the benefits and process of working with 55places to sell your home. Keep reading to learn more about how to sell your home with 55places.
Working With a 55places Real Estate Expert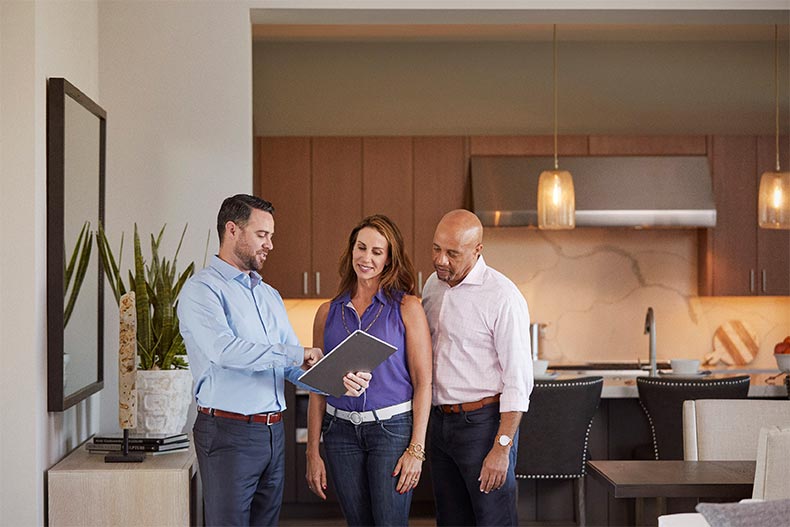 Active adults who sell their homes through 55places have an opportunity to work with a real estate expert, which comes with many benefits and advantages. Through the national 55places Partner Agent Program, homeowners are paired with real estate experts who specialize in finding and selling homes for 55+ homeowners. These experienced agents know the ins and outs of the active adult real estate market, so they can help homeowners through every step of the home selling process. They serve as a constant guide and resource for homeowners.
Real estate experts always conduct a comparative market analysis that allows them to evaluate the value of your home and work with you to determine a strategy to get offers and sell your home quickly. Agents partnered with 55places put home listings on several popular home search websites, which helps put the listing in front of as many potential buyers as possible. These real estate agents, who belong to a network of agents across the country, can also connect their clients with other homeowners and share listings widely with potential buyers, which gives your home a national audience.
The experts at 55places, however, do more than simply list homes for sale. They also work with homeowners to raise the value of their homes by connecting them with resources to make improvements and attract buyers. These agents will have plenty of suggestions on how to make affordable renovations, increase curb appeal, negotiate a home's selling price, and make your home stand out.
Perhaps the greatest benefit that comes with a 55places real estate expert is the peace of mind that your home is in good hands. 55places understands that working with a reliable, trustworthy agent is one of the most important things you can do when you sell your home. Cameron Munro, the South Regional Sales Manager for 55places, elaborates on this relationship in more detail:
"In today's real estate market, finding the best real estate agent you can to list your home is critical. With the unprecedented pressure on the market right now, hiring a professional to negotiate the opportunities and challenges that come with multiple, aggressive offers can mean the difference between finding a great buyer to work within your transaction and a nightmare buyer. There are so many factors at play today that were not relevant in the last several years. At 55places we work tirelessly to find these agents. Professionalism, area knowledge, and a can-do attitude are a given. What we look for in our agents is someone who can holistically understand all of the variables at play in your specific situation and ensure that your interests are protected and preserved resulting in the optimal outcome. 55places.com is the only place you will find these agents."
Getting Started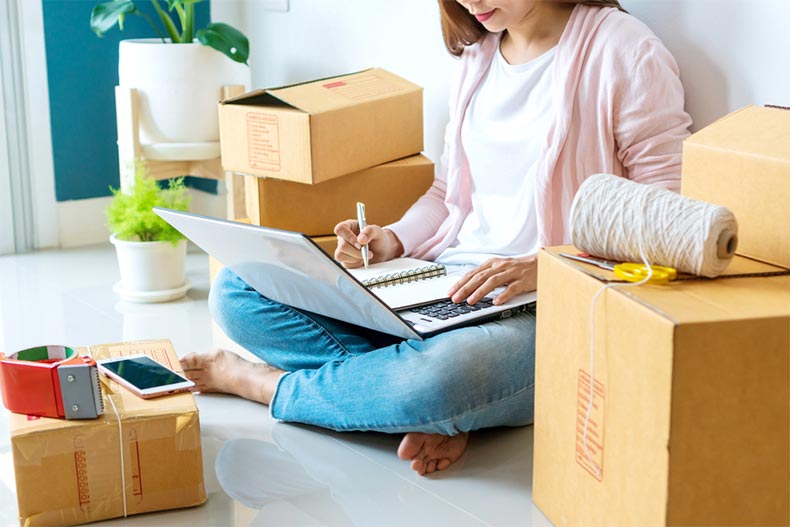 Whether you're still planning out the right time to sell your home or you've been trying to sell for a while, 55places real estate experts can answer any questions or concerns that homeowners have. No matter what stage of the home selling process you're in, a 55places real estate experts can work with you to understand your individual needs, goals, and preferences to offer customized advice and guidance.
Luckily, getting started selling your home on 55places is incredibly simple. Active adults can learn more about how to sell their homes with 55places by calling our phone number to speak with someone or by using the live chat feature to connect with a customer service representative. You can also fill out this form, which asks for some information about you and the home you want to sell, to get in contact with a 55places real estate expert
The 55places Home Selling Process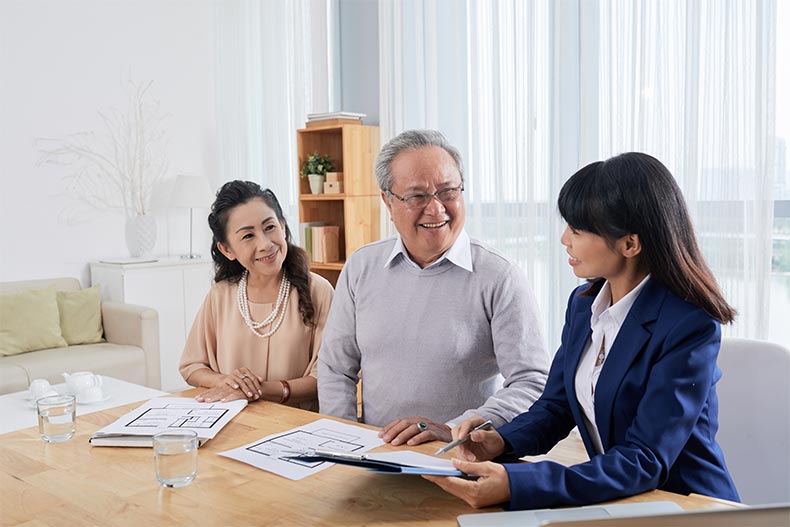 After filling out the form to sell your home with 55places, a local 55places expert in your area will reach out to you to explore your needs, interests, and any questions you might have about selling your home. By filling out the form, you can ensure that an experienced agent will reach out to you to address any questions or concerns you may have.
With this initial conversation, the real estate expert can then evaluate your unique situation and come up with a preliminary strategy and timeline to guide you through what to expect throughout the home selling process. Your agent will be with you through every step of selling your home, from listing to closing.
What to Expect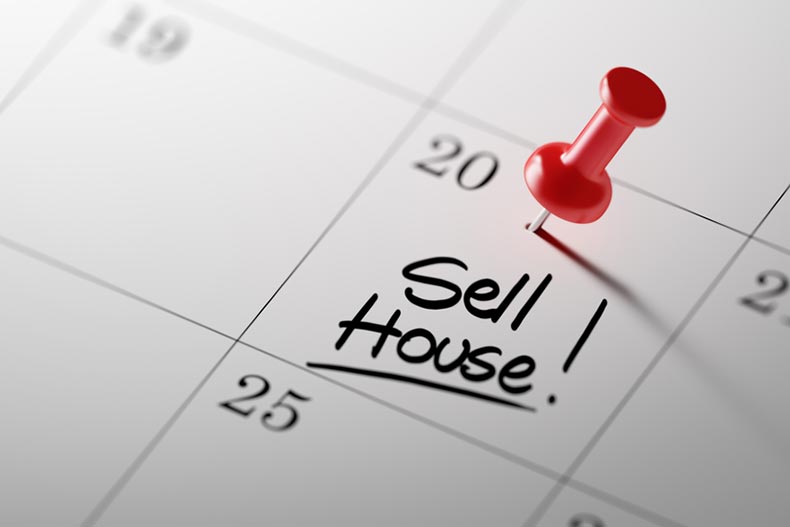 When you work with a 55places real estate agent, you can expect a highly skilled and experienced expert who will be on your side throughout the entire home selling process. They make selling as simple as possible by providing clients with a checklist to help stay organized as well as guiding homeowners through any contracts or paperwork to double-check that everything is clear and understandable.
In addition, your real estate agent will help you make important decisions in regard to selling your home. They will act as your personal liaison through parts of selling that involve buyers, such as receiving and sorting through offers and negotiating, all while making sure you're never out of the loop. 55places real estate agents prioritize effective communication, transparency, and trustworthiness in the home selling process.
Homeowners should expect their 55places real estate agent to make the otherwise stressful and time-consuming task of selling their home seem easy and simple through organized and thoughtful strategies.
Finding The Right Fit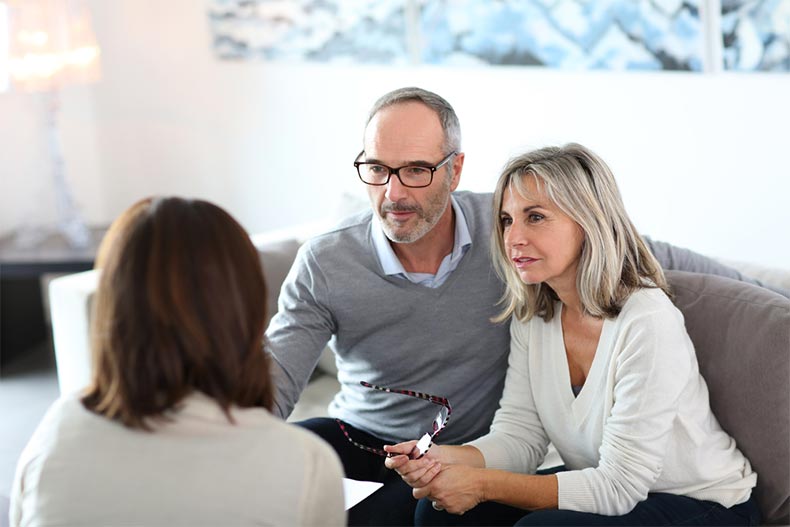 Selling a home can be a difficult process, but having a trustworthy agent on your side can make it a whole lot easier. The 55places real estate experts will simplify the task and ensure that you get the most out of selling your home.
It's completely normal to still have questions about selling your home and deciding whether or not the 55places is right for you. By following this link, you can discuss your options with one of our agents who will be able to evaluate your situation and help you figure out if our program is the right fit.