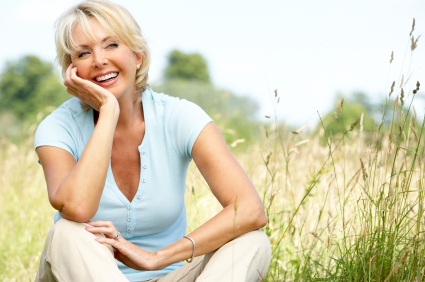 With an empty nest and retirement around the corner, your thoughts may turn to downsizing or relocating to a warmer climate. Active adult communities often fit the bill with low-maintenance homes and amenities designed to support healthy living. Yet these developments may not be the perfect fit for everyone. Here are some questions to consider when deciding if active adult living is right for you.
Where do you want to live? Whether you dream of high desert living, a scenic mountain retreat or a coastal retirement, you're likely to find a variety of options in your chosen location. Active adult communities are found throughout the country. Many are in suburban settings, but there are also amenity-rich developments in rural towns and urban destinations. No matter how impressive the community may be, make sure you also love its location.
What kind of community do you prefer? There are many differences among active adult communities. Some are age-restricted, while others have age-targeted amenities despite being open to everyone. Larger communities tend to have a wider variety of resort-style amenities, such as golf courses, tennis courts and state-of-the-art fitness centers, as well as numerous social clubs, classes, and special events. If you don't plan on making use of these recreations, you may prefer a smaller neighborhood that focuses more on affordable, low-maintenance homes than diverse amenities.
How do you feel about community rules? Active adult living comes with accepting the rules of a governing homeowners' association (HOA). These rules are designed to protect your investment and help everyone get along fairly, but some people may find them too limiting. Rules may cover many different areas, such as the number of pets you can own, your exterior home improvements and, in an age-restricted community, how long children can stay for extended visits. Be sure you are comfortable with all of the community's rules before buying.
Are you prepared to pay monthly HOA fees? To pay for community maintenance and amenities, an HOA will collect monthly or annual fees from each homeowner. These fees may vary greatly from one community to the next. They can also vary depending on the service they include. Fees might only cover access to community amenities and the upkeep of common areas, or they could include services such as exterior home maintenance, lawn care, and snow/trash removal.
Have you considered the builder's reputation? In any planned development, the investment in your home is also tied to the success of the community as a whole. When choosing a home in an active adult community, it's a good idea to research the developer's reputation. Whether you choose a community from a local builder or a well-known national company like Del Webb, K. Hovnanian or Shea Homes, you should take some time to learn more about them. Find out how long they've been in business, if they've had any formal complaints and what their general reputation is among homebuyers.
How stable are the community's finances? Another way to protect your investment is to ask about the community's finances. Ask to see a history of how often the HOA fees have been raised, how often assessments are made and whether there is a reserve fund for emergency repairs. Look at the finances for your chosen community as well as the finances of the community's developer. While all of these questions will help you make a decision, you'll also want to visit your chosen community in person. Spending some time in the neighborhood is usually the best way to see if it is the right fit for you.