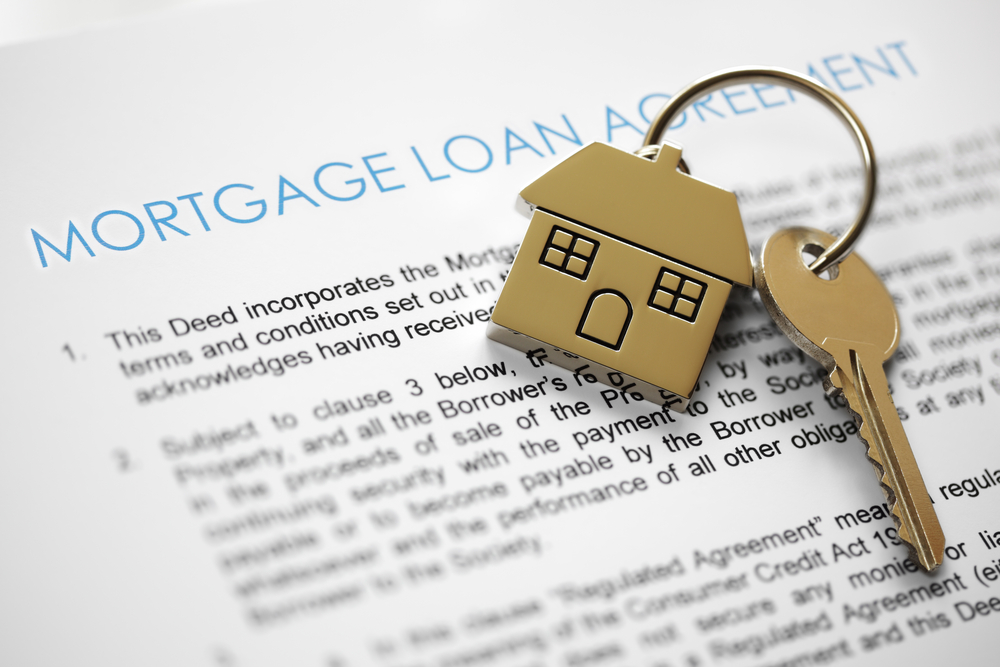 When you begin your journey into the homebuying process, it's important to be as knowledgeable as you can be about real estate. It's easy to get overwhelmed with terms like "adjustable rate mortgage," "escrow," or "contingencies" if you are unfamiliar with the real estate industry.
Before buying into a retirement community, homebuyers should have a general understanding of basic real estate terms and concepts before they start the process so they can avoid any mistakes that could cost them a heavy penny in the future. The more information homebuyers learn about real estate, the more peace of mind they will gain in the long run. Here are some common real estate terms that may be helpful on your next home buying adventure.
Pre-Qualification – Buyers can choose to get pre-qualified to see how much they can borrow from a lender. This information is used as an estimate and doesn't obligate the lender to work with the homebuyer.
Pre-Approval Letter – A pre-approval letter is a letter from the bank that has an estimate of how much they will lend the buyer. It's important to get a pre-approval letter before you apply for a mortgage or start looking for a home because the letter will help you determine how much you can actually afford. It also signifies to the sellers that you are loan-worthy and in good credit standing to banks.
Buyer's Agent and Listing Agent– Typically, there are two types of real estate agents that are involved in the homebuying process. If you are buying a home then you will need a buyer's agent to represent you, while the listing agent will represent the home seller.
Fixed Rate and Adjustable Rate Mortgages – When applying for a conventional home loan, you can get either an adjustable rate mortgage (ARM) or a fixed rate mortgage. A fixed rate mortgage has a predetermined interest rate throughout the life of the loan. An ARM has a variable interest rate for a set time and after a few years it fluctuates.
Listings – It's a common real estate term that agents use to refer to the homes for sale. These listings are displayed on real estate websites and show detailed information about the home on the market, such as price, number of bedrooms and bathrooms, square footage, year built, etc.
Amortization Schedule – An amortization schedule is a detailed breakdown of how much interest and principal of the mortgage has been paid off and how much remains with each payment.
Inspection – An inspection happens after you have made an offer on a home. You'll need to schedule a home inspection where the inspector goes through every part of the home to check on the foundation, walls, heating, electricity, plumbing, and appliances to see if they are up to code or need repairs. If the inspector finds something wrong in the home during the inspection, the inspection will fail.
Appraisal –An appraisal is when a licensed appraiser estimates the home's value based on other comparable homes sold in that area. When you apply for a mortgage, your lender will require an appraisal of the home you are looking to buy, and if the appraised value is less than the offer you are making on the home, you might not get approved.
Contingencies – A contingency is a condition of the sale that allows a buyer to walk away if the conditions are not met. You can specify certain conditions that must be met before the deal can be finalized when you are in the process of putting an offer on a home. Some types of contingencies include an appraisal contingency, inspection contingency, or financing contingency.
Closing Costs – Closing costs are fees paid at the home closing, which is when the title of a residence is transferred from the seller to the buyer. These fees usually amount to two to five percent of the purchase price of the home. Closing cost fees incurred by the buyer or seller typically include title insurance, loan-processing fees, and excise tax.
Title and Title Insurance – Title is the legal term that identifies a piece of property that the owner is in lawful possession of that property. Title insurance protects real estate owners and lenders against any property loss or damage they might experience due to liens, encumbrances, or defects.
Lien – A lien is when a legal claim is put on a property in order to receive payment for debt. The holder of the lien can sell the property to recover the money owed.
Escrow – When a third party, usually a real estate lawyer, holds property, cash and the property title until all conditions of the property agreement have been met. The real estate lawyer will then hand over the assets to the respective parties per the outlined agreement.