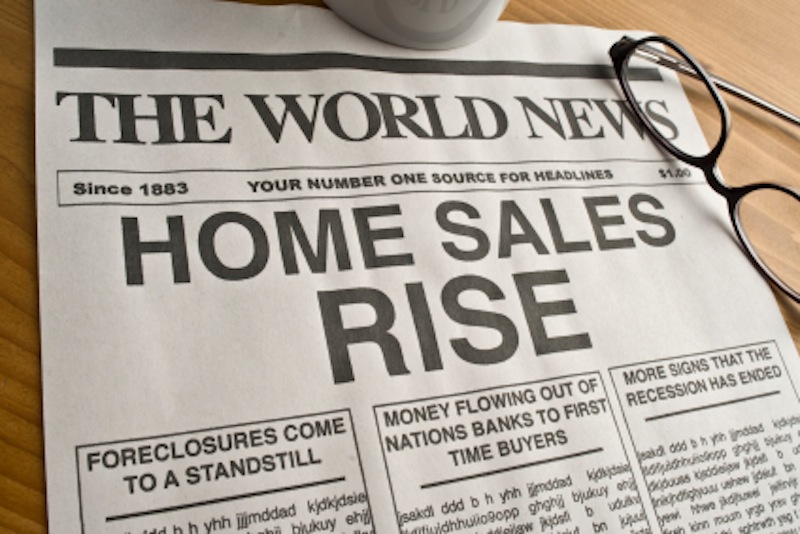 Owning a home is one of the largest investments many adults will ever make. In an effort to make a sound investment, homebuyers and sellers will often turn to the real estate section of the local paper or online news sources. However, current headlines aren't necessarily giving you an accurate picture of today's real estate market.
Reported housing statistics can be misleading because they are often based on sales which were in the works several months before the numbers were published. This is because selling a home can be a long process and statistics are commonly based on closings instead of on the time it takes for a contract to be established.
Consider a situation where a home goes up for sale in May and the seller accepts an offer from a buyer who would prefer to close in July after the end of the school year. The home sale could be reported in July, despite the fact that the sale was agreed on in May.
When it comes to buying a home, the average time from contract to closing is around two months. Yet, the process could drag out for up to six months. The figures from home sales are then compiled and released as reports, which could take another two to three months.
Therefore, real estate headlines talking about recent home sales could be reflecting decisions to buy which occurred up to six months earlier. This information is certainly helpful for establishing trends and comparing seasonal sales from one year to the next, but it may not be the best way to know what is actually happening in your local market today.
There are several steps you can take instead of relying on the housing news alone. Online resources like Trulia and Zillow let you begin exploring your local real estate market. You can easily search for recently sold homes and homes that are currently on the market. This lets you see the number of days homes were on the market and at what price they were sold. Zillow also lets you see sale histories and estimated values for homes, even if they aren't on the market.
You can also learn more by contacting a local real estate agent. During your meeting, your agent can talk to you about the pending sales in your area (or desired area) to give you a better idea of what is currently happening in your market.
If you are interested in a specific active adult community, you can easily find a real estate agent through 55Places.com. Each listing has a local real estate agent who has experience with that community featured in the upper right-hand side of the page.
Reading up on real estate is certainly a good idea, but it isn't the only way to prepare for buying or selling a home. A real estate agent can answer your questions and help you understand the current state of a local market, helping you make better decisions about your real estate investments.