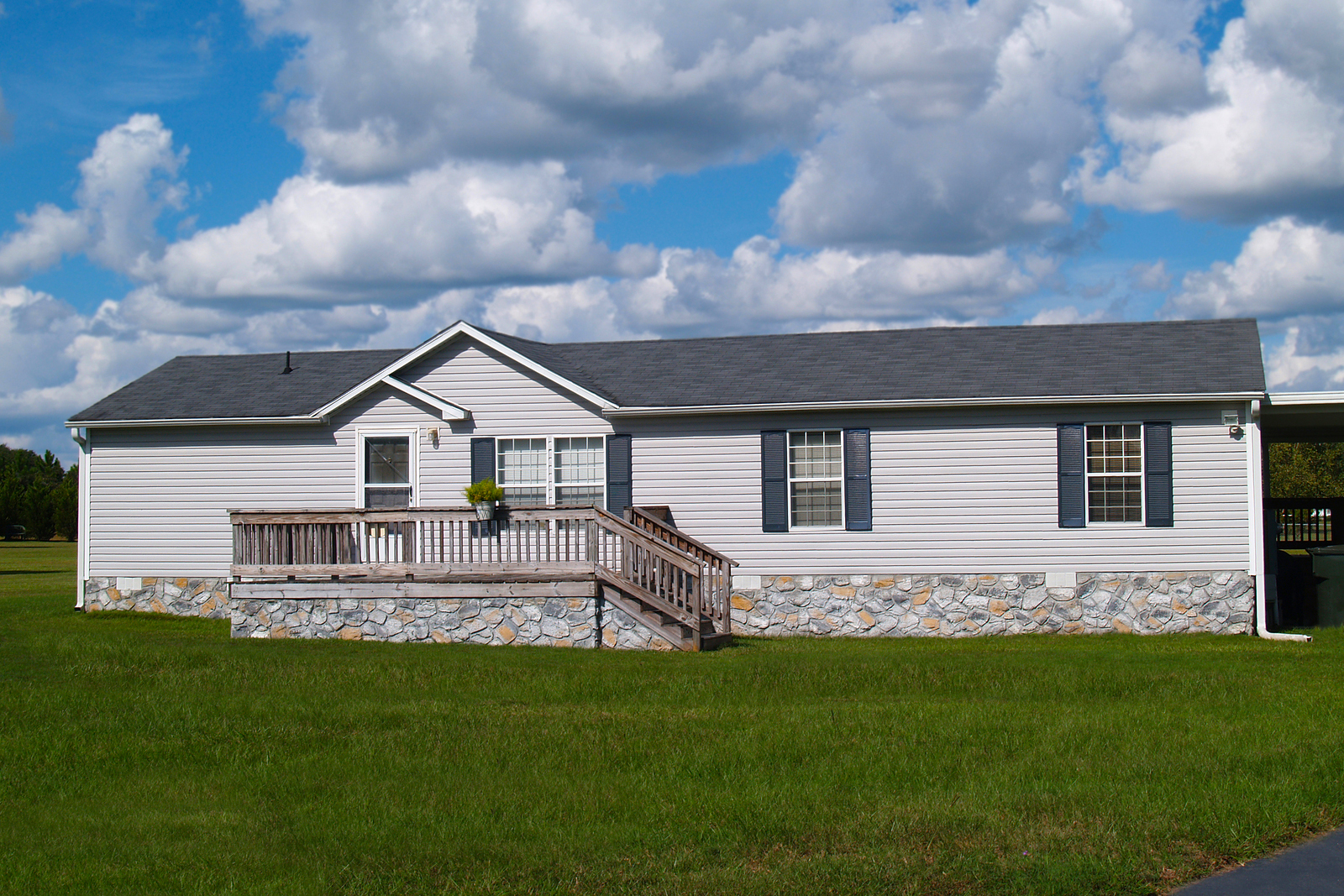 Retirees thinking about downsizing from their large family homes have plenty of options to choose from, such as smaller single-family homes, manufactured homes, condos, or townhomes. If they value their space and privacy, then the next best thing would be detached residences, which include single-family homes and manufactured homes. Although these types of homes offer more privacy than condos or townhomes and may come with patios or backyards, they do come with some differences. Read on below to learn about the differences between manufactured homes and traditional single-family homes.
Manufactured Homes
One of the reasons why some active adults choose to buy a manufactured home instead of a traditional single-family home is pricing. Manufactured homes, which are built at a factory and not on-site, are often a lot less expensive because they typically sit on leased or rented land.
Retirees can choose to buy a manufactured home within a 55+ community and may prefer to lease the land instead of buying in order to save money. In a land-lease community, homeowners save money by leasing the land that the manufactured home sits on, even though they own the home. This allows the homeowner to avoid putting down a large down payment.
Homeowners living in this type of home and community also avoid paying costly real estate taxes. Although they may save some money on a down payment and real estate taxes, homebuyers won't earn equity like in a traditional single-family home. Manufactured homes are taxed as personal property like cars and other recreational vehicles. And much like driving a car off the lot decreases its value, the same thing happens with manufactured homes as soon as the keys are handed over to the homeowner.
Another difference between these two types of homes is size and construction methods. Manufactured homes may offer smaller square footage than traditional single-family homes, which may appeal to retirees who live alone or who don't require much living space.
The way these homes are built also makes a difference. Most manufactured homes are factory-built and sit on wheeled platforms. They are delivered in pieces until they are joined together at the buyer's lot location. Since manufactured homes are built at a remote location in a factory, the quality and longevity of the home can be compromised. And because these homes were built offsite and not permanently affixed to foundations or anchored to the ground, they may not fare well in tornado- or hurricane-prone regions.
Traditional Single-Family Homes
Retirees may opt for traditional single-family homes in active adult communities because they are durable and offer more living space than manufactured homes. These homes, which are called stick-built homes, are built on foundations or slabs, both of which offer a sense of permanence. With a difference in construction methods, single-family homes are built by skilled craftsmen and with quality construction materials that last longer over time than manufactured homes. Homebuyers may also be able to customize their home with the builder to include personal touches like a den, covered patio, fireplace, and attic or basement storage.
Although single-family homes may cost more, they have the potential to gain value over time, and that can benefit the homeowner as a long-term investment. Mortgage loans can help finance the purchase of real property, which appreciates over time and allows homeowners to make a profit once they sell their home.
Another difference between single-family homes and manufactured homes is that single-family homes sit on real estate, which is land governed by local practice and laws. Homeowners are required to pay property taxes every year.
Whether active adults choose to buy a manufactured home or a traditional single-family home, they will have plenty of options to choose from depending on their lifestyle, personal preference, and budget.