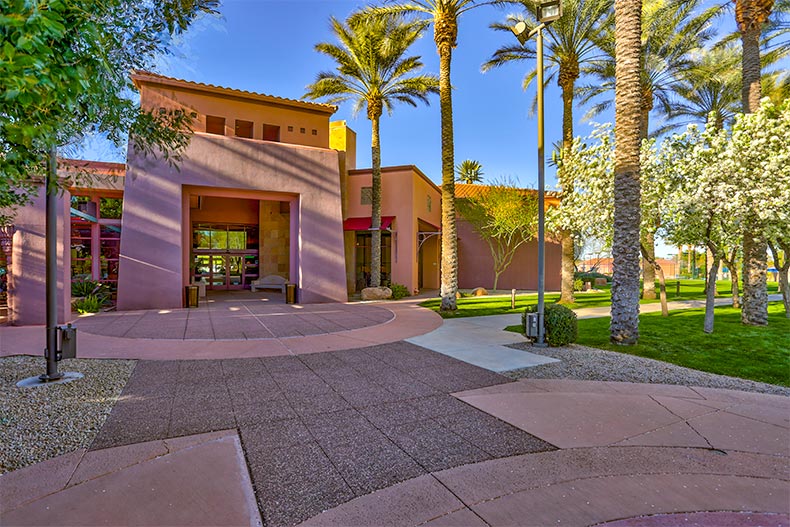 55places.com has named our 55 Best 55+ Communities of 2018 and it's not a surprise that Surprise, Arizona's premier community made the list. Sun City Grand was the highest-ranked Arizona community, coming in at four in our rankings. This 45+ community in Phoenix's northwest valley offers a welcoming atmosphere with a host of amenities, social activities, and outdoor recreation in the surrounding area.
Like other Sun City developments, it's a wonderful option for those seeking a self-contained community with nearly every on-site convenience. With over 9,000 homes ranging from the mid $100s to the high $700s, this community offers a wide selection for homebuyers.
We recently chatted with residents of Sun City Grand to discover what makes this community so popular.
World-Class Amenities Tailored to Every Interest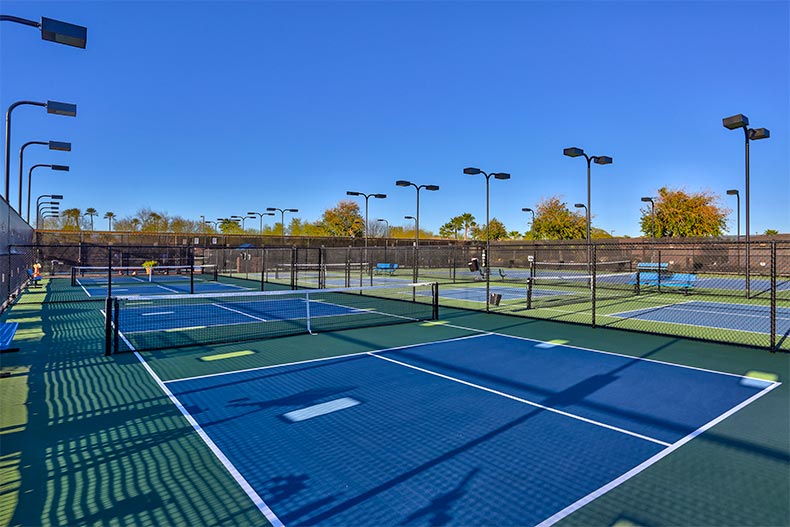 Sun City Grand's wealth of amenities mean residents never run out of space to play pickleball.
One of the biggest attractions of Sun City Grand is its impressive lineup of amenities. Dale Offenberger, a current resident of Sun City Grand, stated that he was surprised at how many activities were available compared to his previous 55+ community.
"Activities are available for everyone," he said, "and there is never a reason to be bored."
Offenberger previously lived in Phoenix, and he looked at several communities in the Phoenix Metro area. Ultimately, he settled on Sun City Grand because of the amenities, reasonable homeowners' association fees, and the home design.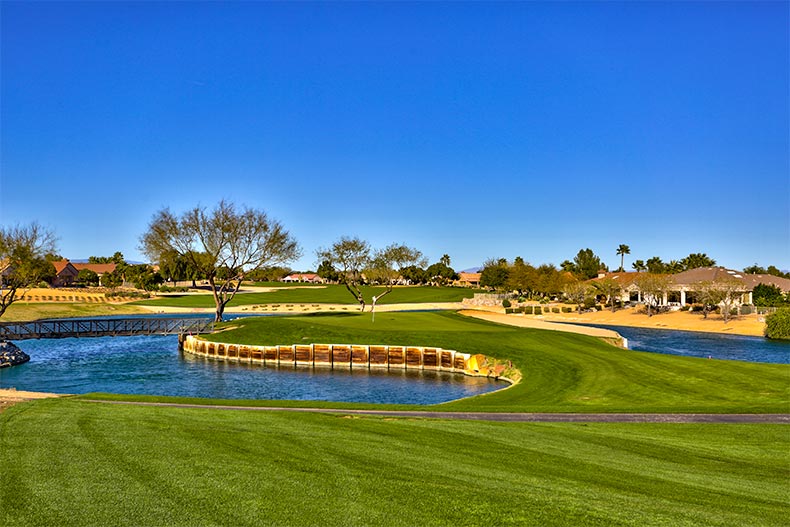 The community is home to four championship golf courses.
"Sun City Grand has exceeded expectations," Offenberger said. With recreation centers, world-class fitness facilities, a woodshop, and more, it's easy to see why. Offenberger also enjoys the fact that the community has four golf courses, plenty of card and game activities, and educational classes through Grand Learning.
"Even though Grand is approaching twenty years," he added, "there have been updates to recreation centers to keep them modern, and maintenance of common areas is outstanding."
Residents Gretchen and Dan Montgomery were also drawn to Sun City Grand's assortment of amenities. They moved from Central Texas and were looking for a "quiet active adult community with a good selection of amenities." Gretchen felt that although the community boasts endless activities, it still manages to maintain a quiet, tight-knit feel.
"Some of the best features we found," Gretchen said, "is the quietness of a non-commercialized community, with beautiful golf courses, great recreation centers, excellent learning and social activities, and quality entertainment."
Inviting Atmosphere for All Residents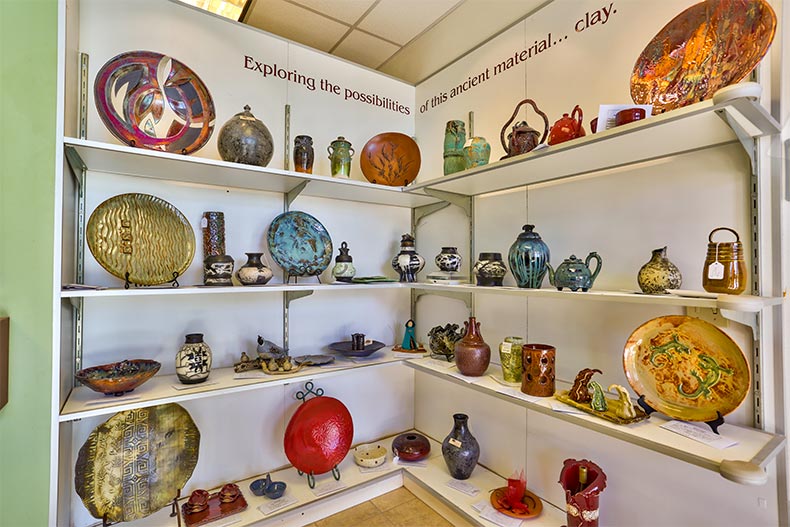 Ceramics glasses are just one option for those looking to get involved in the Sun City Grand lifestyle.
When searching for a new community, the social atmosphere is an important consideration for homebuyers. A vibrant social environment can make all the difference when making the final decision.
One thing that several residents commented on was the congenial environment of Sun City Grand. Gretchen Montgomery said, "Sun City Grand surprised us with the residents being so friendly and helpful. There are so many social things to do in this community that you can be as busy as you desire on any day of the week."
Dale Offenberger also found Sun City Grand to be very welcoming when he settled into his new place. "People are friendly and you are well received," he said. "We have many special entertainment events featuring tribute shows, monthly farmers markets, and semi-annual events along with good communication with the board."
The open atmosphere of Sun City Grand allows neighbors to make lifelong relationships with one another, and all while enjoying resort-like amenities and regular club meet-ups.
Convenient Location Away From City Congestion
Sun City Grand is located in Surprise, AZ, which is about 30 miles from downtown Phoenix. Due to its location, it offers the best of both worlds: residents can enjoy their quiet, desert community while remaining a fairly short drive away from big-city attractions.
With plenty of local options in Surprise, residents of Sun City Grand can easily run their daily errands, shop, and dine out.
"Surprise is a city of 130,000 people," Dale Offenberger said, "so we do have plenty of shopping available and grocery prices are competitive." He added that "Medical facilities are good [and there are] many outstanding doctors."
Gretchen and Dan Montgomery also felt that Sun City Grand's convenient location was a big advantage. "If you want to seek adventure outside the community," Gretchen said, "there are many locations great for day or weekend trips to do on your own, or bus trips right from Sun City Grand."
For Dale, another big highlight of living in Surprise is that this city is the spring training home for the Kansas City Royals and the Texas Rangers during the month of March.
The surrounding area also offers easy access to outdoor recreation and open spaces. Sun City Grand is just about a 20-minute drive from White Tank Mountain Regional Park, where locals can hike, horseback ride, and camp.
With its convenient location, thriving social atmosphere, and abundant amenities, the residents we spoke to couldn't be happier with their decision to choose Sun City Grand as their home. "We are so pleased to have found Sun City Grand," Gretchen Montgomery said.