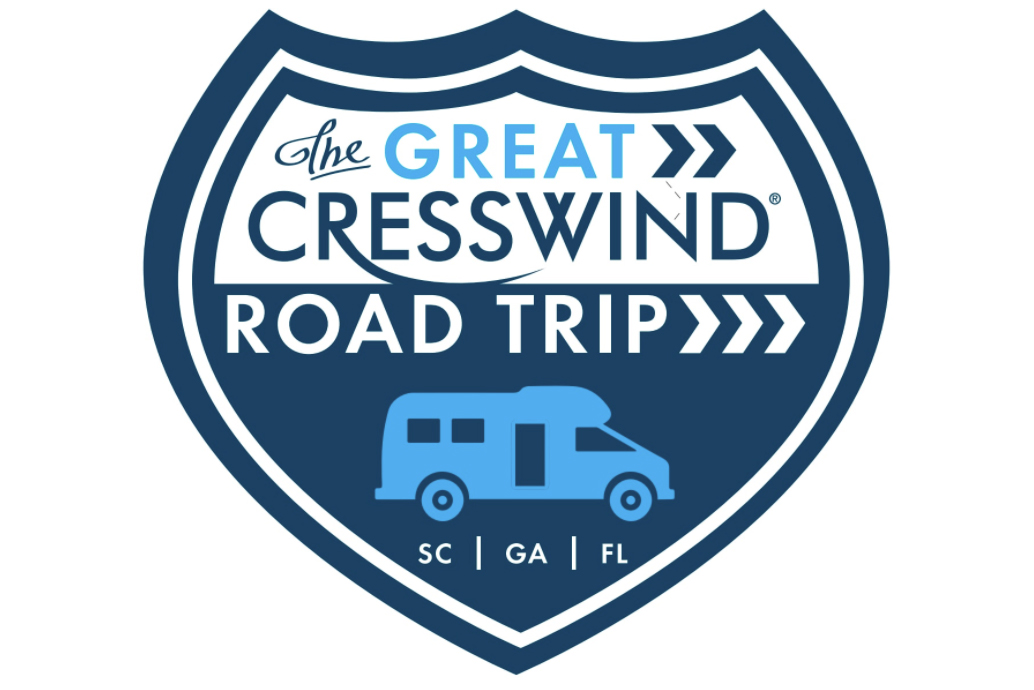 Cresswind's communities enjoy a reputation as being some of the most sought-after and talked about 55+ communities in the Southeast region of the country. Kolter Homes impresses prospective homebuyers with their innovative and modern home designs, resort-like amenities, and ideal locations that emphasize the natural beauty of an area.
However, blog posts and online listings can only tell so much of the story. These communities must be experienced to be fully understood. While many folks will visit a few 55+ communities when searching for a home, some people take it to another level, making the process a journey in and of itself.
The Journey Begins
Recently, Karla and Jeff went on such a journey. Karla has 15 years experience as a realtor and originally hails from Colorado, while her husband Jeff served 24 years in the Marine Corps and now flies Boeing 737s for Southwest Airlines. They both now live in a Cresswind community, but it's how they got there that's turning heads. Both Karla and Jeff share a passion for exploring the country in their RV. It was this passion for travel and exploration that led them to first consider buying a home in an active adult community.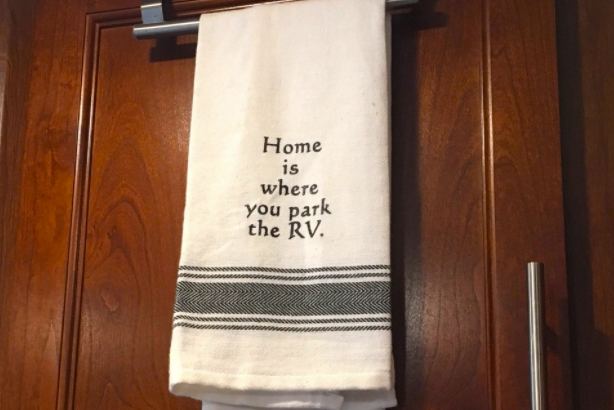 Inside Karla and Jeff's RV.
"We love RVing," said Jeff.
In fact, they were introduced to active adult communities for the first time three years ago, when they visited a 55+ RV community.
"The experience of staying [there] with pickleball, a swimming pool, line dancing, and the gym… from that experience we knew when we bought our next home, it would be in a 55 and older community," said Karla. "That's what sold us."
Exploring 55+
Over the next three years, while driving their RV up and down the East Coast or heading west to Arizona or Colorado, they would make it a point to seek out 55+ communities to stop by and explore. The hands-on experience was vital and gave them a good idea of what they liked in a 55+ community and what wasn't for them.
"I can't overstate the value of walking the property," Jeff said. "None of the places we found were bad. They were nice but just not what we wanted".
Soon enough, Kolter Homes, builder of the Cresswind 55+ communities, became aware of Jeff and Karla's travels and presented them with a unique opportunity to share their travels with a wider audience. Believing that online searches and fact-finding can only take a homebuyer so far, Jeff and Karl set out on an RV trip to visit Cresswind communities in Charleston, SC and Gainesville, GA along with Cresswind Victoria Gardens in DeLand, FL to experience these communities firsthand. On their trip, they enjoyed fine restaurants in DeLand, an eclipse viewing party in Charleston, and boating on Lake Lanier, among many other activities.
More importantly, though, they got a real sense of what each unique community has to offer. One common trait they discovered was just how friendly and eager homeowners were to meet new people and make them feel at home.
"Most of the people that live in these communities are just like RVers who talk about their RVs. They talk about their communities because they want people to come live in their community – it's fun!" said Jeff. "They really made us feel like part of the community," Karla added.
They found this unhurried interaction with possible future neighbors, discussing topics from the homeowners' association to where one could get a good bite to eat in the area, really helped them get a sense of what life was like in each community.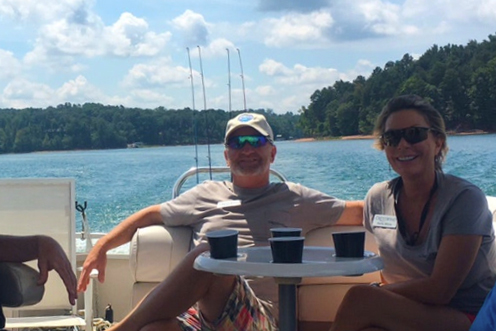 The Decision
Given her experience in real estate, Karla went into this trip knowing the importance of "location, location, location" and that this is often the primary consideration when buying a home, and for good reason too. A person who loves the solitude of, say, a good fishing trip might not love living in a big city, while a person considering themselves a social butterfly might not thrive in a community tucked away near a remote lake.
Both Jeff and Karla were deeply impressed by the locations of the Cresswind communities they visited, stressing that they really valued the fact that, at any of the locations, they wouldn't have to drive more than a few minutes to get a bite to eat or catch a movie.
"We found DeLand to be a beautiful town," Jeff said, "Lake Lanier was beautiful as well."
The fact that all Cresswind communities are currently selling new homes is a major draw for homebuyers like Karla and Jeff. In their travels, they began to realize they had a real preference for new construction communities with residents who have an active lifestyle. As lovers of pickleball, line dancing, and other activities in a social setting, Karla and Jeff knew having plenty of opportunities for activity was very important to them in their home search. By visiting each community, they were able to see what each had to offer firsthand.
Karla and Jeff now live in one of Kolter's newest communities, Cresswind Peachtree City in Georgia. It was love at first sight and they knew right away that it was the community for them. The clubhouse and other amenities are slated to open shortly and there seems to be a very real sense of anticipation in the community about these exciting new changes. After hundreds of miles on the road and lots of conversations, Jeff and Karla simply wanted a great home, a unique location, and an active, welcoming community. It's clear that they found just that at Cresswind Peachtree City.