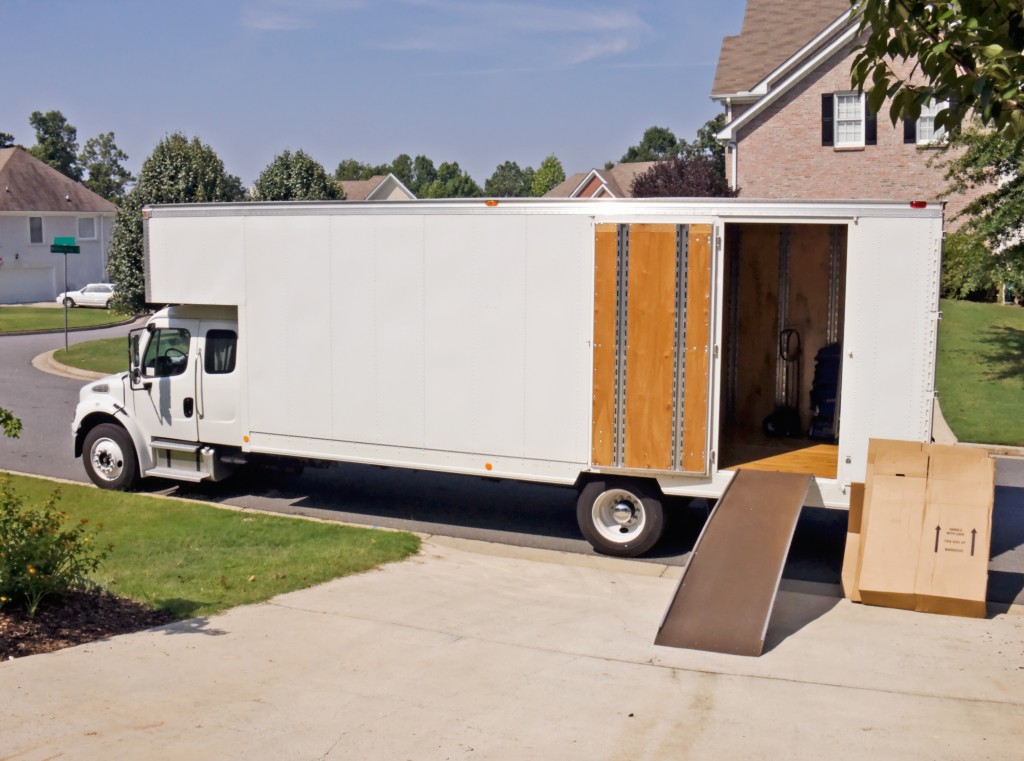 Many retirees dream of the day when they ditch the snow shovel for the last time for the warm and bucolic life in a temperate climate. But are you ready to toss your belongings into a truck, hit the open road, and resettle in a brand new region? Here we take a look at ways to prepare for a new life in an unfamiliar land.
What's Really Valuable to You?
Moving into a retirement home usually means relocating to a smaller space. Instead of looking at downsizing like painfully parting with cherished items, view it as a reason to purge unneeded possessions. Donating winter clothes, redundant furniture, and extra beds will not only help in reducing the sheer amount of stuff you have, but can also save you serious money and hassle.
Moving companies offer different services to meet your needs and, of course, the shorter the list of things to move the more money you will save. If you want the moving company to pack your belongings for you, they will charge per hour or by the packing supplies used. Simply put, the less you have the less you have to pay.
When relocating long distance (usually judged as being more than 100 miles), many moving companies ascertain the cost of transporting your home by the overall weight or volume of what they're moving. On average, you can expect to pay $.50 per pound. To get a better idea of how much the move will cost, you can provide the moving company with an inventory list.
Another way of purging your unneeded items is to study the floor plan of your new home. Instead of figuring your new amount of space solely on square footage, consider the amount of open space you'll have. This will give you a better idea of how many items you can reasonably fit into your new home. After all, why pay to move possessions just to find out you don't have the space for them?
Tie Up Loose Ends at Home
Still have that local trip on the to-do list? How about that former co-worker you've been wanting to reconnect with? That restaurant you've always wanted to try? It's now or never.
The simple reality is that we often neglect to explore the area in which we live. We'll come up with a to-do list of attractions and day trips then fail to follow through with them, caught up in the mistaken belief that we have all the time in the world to accomplish them. After all, we do live here.
Well that's not true anymore. Once you've decided to make the move across the country, take a good look at the list and make a concrete plan to tackle all of the items. No one wants to be in the embarrassing situation where tourists know your city better than you, a longtime resident.
Notify Everyone Who Needs to Know
A more banal, but no less important – step is to start notifying everyone of your impending move. Friends and family, of course, should be the first to know and what will follow will be a flood of social engagements, farewell parties, and coffee dates. This should keep you busy, but also remember that you need time to scratch off those items on your to-do list.
Now it's time to start informing the institutions you do business with: banks, insurance companies, the United States Post Office, utility companies, IRS, your doctors, etc. The sooner you start a checklist of who needs to know, the better prepared you'll be to ease into life in your new state.
There might be some unexpected hiccups. If your bank does not have a branch in your new location, then you'll need to create a new account. Your insurance policies might change once you move across state lines and your tax situations will definitely be different (for better or worse). The sooner you begin informing those who need to know, the more at ease you'll be about making a big move – and more time you'll have to attend all those farewell parties.
Prepare For a New Adventure
Moving to a brand new location can often feel like hitting a reset button. Even the routines that felt like muscle memory are now entirely new processes and environments to navigate. If you used to be able to get to the grocery store with your eyes closed, now you'll have to scour Google Maps or directions from locals just to grab some milk.
But with this new locale come new people and surroundings, often leading transplants to simultaneously feel a sense of excitement, isolation, discovery, and confusion. To help offset these contradictory emotions, try to visit the new location as much as possible before relocating, read up on your new city and community, and see what activities and groups you want to join. Staying active and involved in your new area will help distract against any anxiety you might feel about relocating.
Most of all, see this as an exciting adventure in your life, where a new location brings new experiences that aren't always easy but add to the spice of your retirement life.