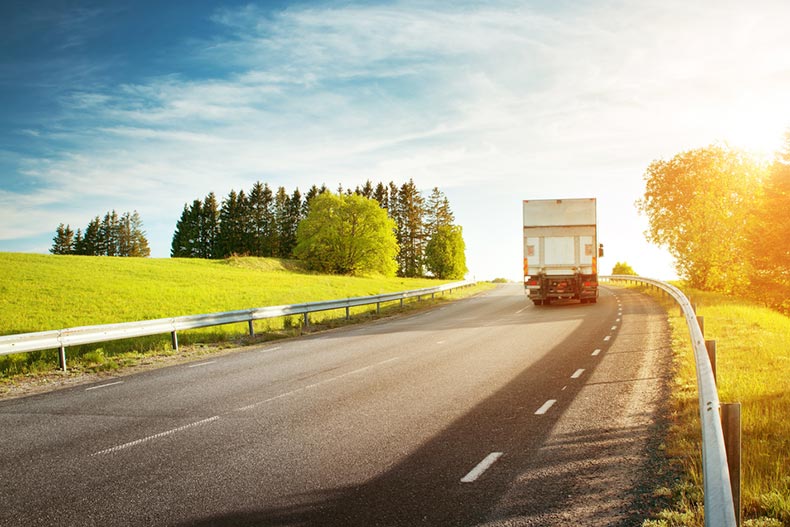 Retirement opens the door to so many possibilities. You suddenly have more time to spend with your spouse, kids, and grandkids. You have the freedom to enjoy your hobbies and discover new interests. For some people, retirement gives them the chance to move somewhere new.
If you're planning a long-distance move, how can you pick where to settle? How can you prepare for the move and your life in a new home?
What Do You Want From a New Location?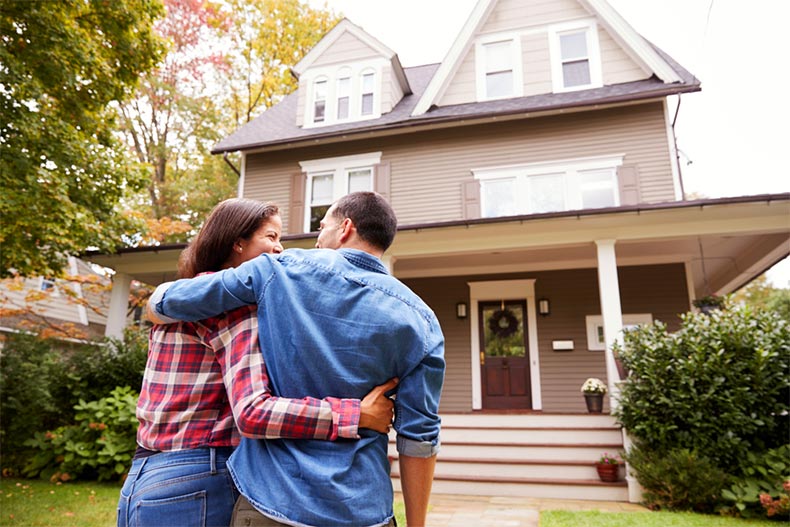 In 2018, nearly a million people over the age of 60 moved to a different state, according to SmartAsset. If you're planning on relocating in your retirement years, your motivation for moving will be a big factor in deciding where to make that move.
You might want to move to:
Be closer to family. Many people want to spend their post-retirement years enjoying the company of their children and grandchildren. If your kids have moved away for work or for their own families, you may find moving closer to them an attractive option. You can watch your grandkids grow up and see your own kids thrive as parents.
Enjoy warmer weather. Warm weather is a big motivator for people considering post-retirement relocation. After spending years of shoveling snow and slogging through interminable winters in the Midwest or northern U.S., you might be ready for year-round sunny skies and warmth. If you're in this boat, you are not alone. States like Florida and Arizona are some of the most popular states for relocating retirees.
Reduce your cost of living. While family and fine weather are important considerations, the financial aspect of moving also plays a role. You might be looking to move somewhere with a more reasonable cost of living. Issues like taxes and home prices could help guide your decision.
Once you know the general area you'd like to live in, doing your research on the specifics is one of the most things to do before making a long-distance move. Be sure to take these factors into consideration:
Transportation. How do you plan to get around once you make your move? Do you like the idea of keeping a car, or would you prefer somewhere that is easily accessible via public transportation?
Health care access. As we age, health care becomes more of a priority. Will your new home be conveniently located near the kind of health care providers you need?
Activities. With the time and freedom to enjoy your personal passions, your hobbies can help narrow down your choices. Some people may want to live near the water. Others may want to settle down in an area with beautiful golf courses. Ask yourself if your long-distance move will take you to an area with easy access to the things you love to do.
If you're moving to a new location with a spouse or a partner, try to ensure that you are both equally involved in the decision-making process. Will the new home feel like home for both of you?
What Kind of Home Are You Looking For?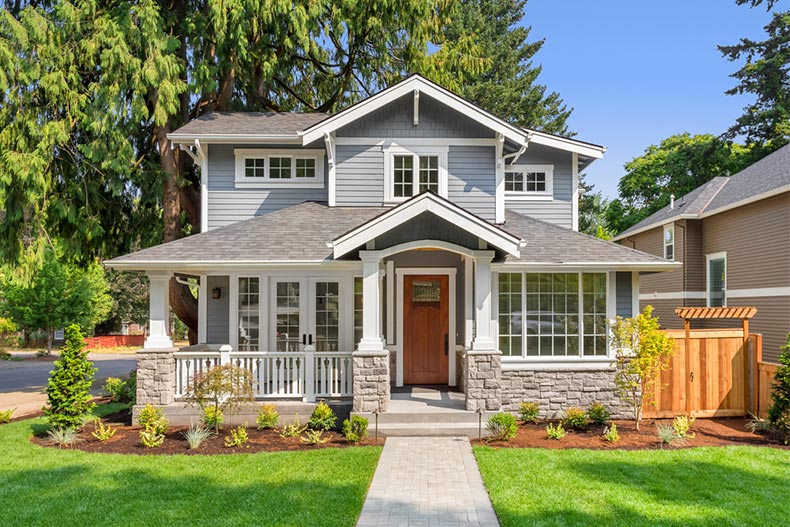 Once you know where your move will take you, picking your home is the next step.
Moving in with family. Some people may move across state lines to settle down with their kids and help watch the grandkids. Maybe your kids have a space all ready for you. Or, maybe you will be looking for a home together. You might find a home with an in-law suite to be an attractive option.
Downsizing. If you raised a family, you likely lived in a larger home with room for your kids. With your kids out of the house, you may find you no longer need all that space and the maintenance that comes with it.
Upsizing. Retirement doesn't always have to mean downsizing. Maybe you have lived all of your life in condos and townhomes. You have the option of looking for a single-family home with a yard with room for a little gardening.
A 55+ community. Retirees can also set their sights on 55+ communities. Many of these communities attract people because of their convenience and amenities. If you are interested in moving to pursue a particular hobby, you may find one of these communities has just what you're seeking.
How Can You Prepare for the Move?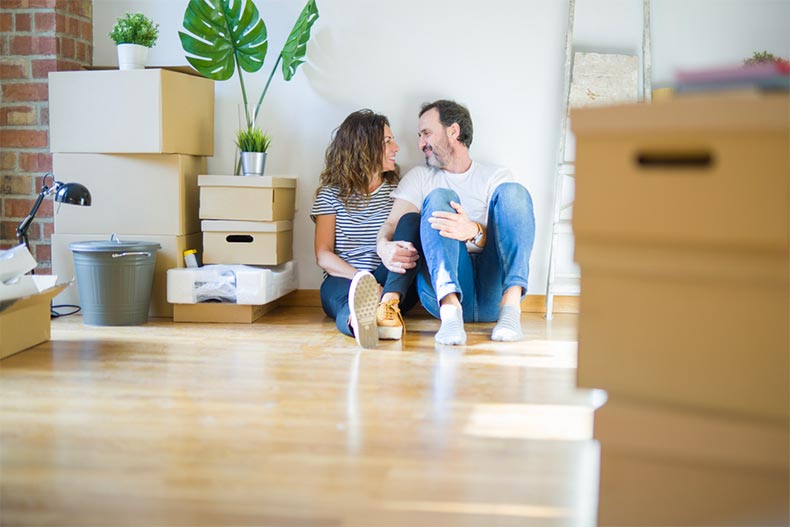 You likely don't have a new job to get to or a major deadline looming over your move. Allow yourself some time to find the right place and prepare for the hard work that goes into moving. Making a long-distance moving checklist can help you keep everything organized.
Inventory your belongings. Before you begin the process of packing, sort through all of your belongings to get an idea of what you own and what you would like to bring with you to your new home. You can break this chore into bite-size pieces, beginning even before you have your new home picked out.
Pack what you need. Once you have all of your belongings organized, you can begin deciding what actually needs to be packed, what can go to your kids (if you have any), and what can be sold or donated. This process is particularly important if you are planning to downsize.
Decide whether to "bring" or "buy." You may find that not all items in your home need to make the move. For example, you may want to upgrade or change your furniture. In that case, you can make those purchases once you arrive at your new home.
Set a timeline. No matter what you plan to bring and leave behind, it can be helpful to give yourself a timeline. Know when everything needs to be packed or cleared from the house.
Get help with packing. Boxing up everything in your home can be overwhelming. Ask friends or family to help you with the packing process. You can also hire a professional packing service.
Keep your valuables with you. Most of your belongings will be handled by your movers, but you might consider keeping your small valuables with you during the move. Pack anything of monetary or sentimental value in your own car if you're driving or in your carry-on bag if you plan to fly.
Prepare your new home. While you will be occupied with packing up and finalizing the sale of your old home, don't forget to prepare your new place. Arrange for your utilities to be ready when you arrive. Unpacking will be easier with electricity and running water.
Say farewell. Between the rush of packing, scheduling movers, and getting your new home ready, don't forget to take time to say goodbye to any friends and family you're leaving behind. You may also want a few moments to say goodbye to your home and to remember all of the memories made there.
Get ready for your movers. No matter how you decide to move, with the help of family or with professional long-distance movers, make sure you are ready on the day of the move. Labeled boxes should be ready to go into the moving vehicles, and you should be on hand to offer the movers any specific instructions you have.
What Can You Expect After Moving?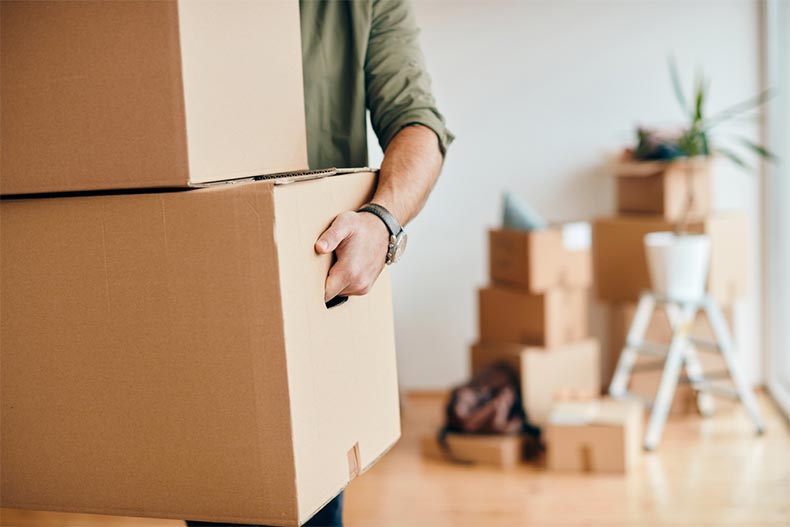 It may take time to settle in after you've made your move.
A long-distance move is a big step. Maybe you've already made a similar move earlier in life; maybe this is your first time moving this far. What can you expect after the packing is all done and you've made it to your new home?
It may take time to settle in after you've made your move. Unpacking and organizing your new home is a process, and you have a whole new area to get to know. As you become acquainted with your new home, remember the reasons that motivated your move. Spend time with your spouse. Spoil your grandchildren a bit. Get reacquainted with an old hobby or find a new one. Do whatever makes you happy in your retirement.
It's also important to know that this home doesn't have to be permanent. Your reasons for the move may change. Maybe you only planned to be so close to your kids during the years before your grandchildren are in school. Maybe you discovered the area you moved to is better for vacation than full-time living. Many people will move during their retirement years once or more. You have the time and the freedom to choose what works for you.