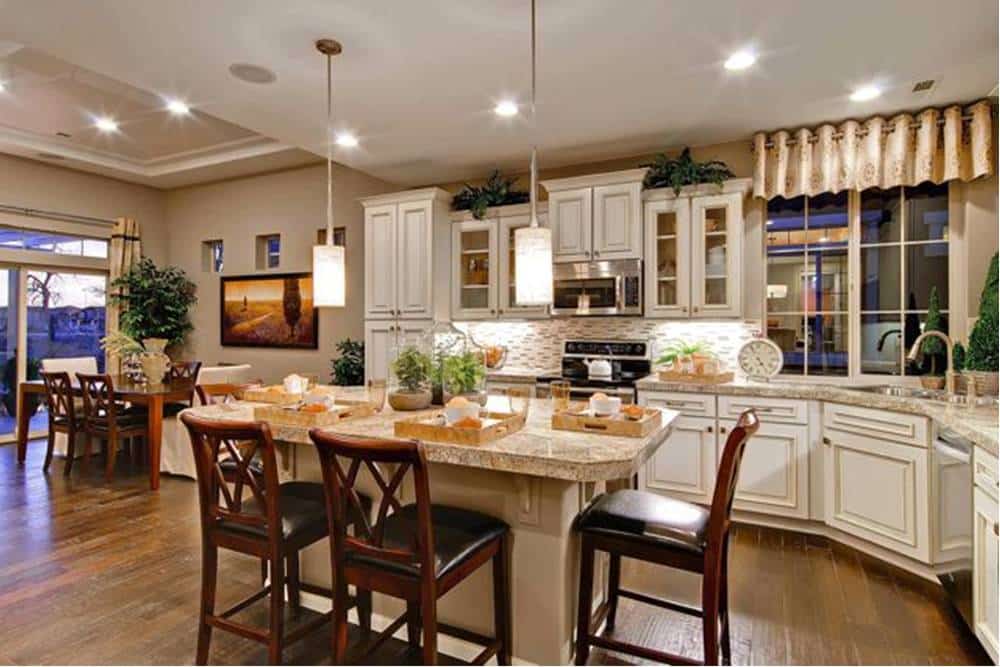 When buying a new construction home, it's easy to rack up a large wish list of upgrades, particularly after touring the heavily upgraded model home. Yet choosing your upgrades carefully will help you stay within budget, and possibly lead to better options for remodeling projects down the road.
If you've ever bought (or even considered) a new construction home, you probably know that the affordable base model quickly becomes expensive once you start adding on even a modest amount of upgrades. The trick to choosing your options wisely often comes down to understanding the cost and ease of adding what you want now instead of planning a future remodel.
First, Set Your Budget
Before you settle on any upgrades, set a total home budget and stick to it. This will make it easier to limit your choices to the things you want most. It may also help you focus on features that are more easily completed by the builder, rather than on cosmetic touches which can be added later.
Now or Later?
Some upgrades—like bay windows, fireplaces and floor plan extensions—are certainly easier to do when the home is first being built. This also holds true for behind-the-wall features like wired speakers, extra electrical outlets and additional cable jacks.
However, upgrades like light fixtures, window treatments, and even appliances are all easy to make after the home is completed. Choosing to upgrade fixtures and appliances later will give you a wider selection instead of being limited to the builder's available options. You may also avoid the up-charge that builders add to these upgrades, especially if you shop around for sales or buy factory direct fixtures.
Of course, future upgrades and remodeling projects can be a hassle after waiting so long for your home to be finished, so it's reasonable to factor your time and energy into the decision as well. While you are most likely planning to live in your new home for some time, you should remember that your home is an investment and some upgrades add less resale value than others. For example, granite countertops are a great selling point, but paying even more for fancy beveled edges won't increase their value any further.
Make Your Wish List
Think about why you want each upgrade and how much pleasure (and value) it will actually bring before you add it to your final list. It's important to note that some of the upgrades you are offered may come at a better price than others. Builders may have options that they prefer to include and those upgrades may be more reasonably priced than less popular custom touches.
Seek Outside Help
This is where working with a Buyer's Agent may help you spot some smart ways to add value to your home. Buyer's Agents know how much upgrades typically cost and they can tell you if an advertised deal is really a bargain or just a push for you to spend more on your home.
When choosing new construction upgrades, do your best to make thoughtful decisions instead of choosing from your initial excitement. Take your time, carefully consider the costs and make choices that will add to both your enjoyment of your home and its future resale value.