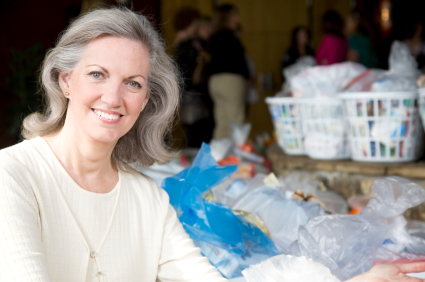 Each January, millions of Americans ring in the new year with resolutions to lose weight and get in shape. However, New Year's resolutions can be about more than fitting into a smaller dress size or pumping up your biceps.
If you are looking for inspiration, check out these New Year resolution ideas:
1. Learn something new
Instead of focusing on physical fitness, you may want to come up with a New Year's resolution that exercises your brain. Make a plan to learn something new this year. You can take up a new hobby, learn to play a musical instrument or even study another language. If you love to travel, try to add more education to your tours as well.
2. Read more
You can also exercise your mind by making a resolution to read more books. Books introduce you to new ideas and stretch your imagination. If you join a local book club, you may even be able to make some new friends along the way.
3. Volunteer
There are many different ways to volunteer your time. You can work at a soup kitchen, read to children at a local library or collect donations for local shelters. Many organizations need volunteers to answer phones, stuff envelopes and take care of other administrative tasks.
4. Spend more time with family and friends
It's easy to let a busy lifestyle get in the way of personal relationships. Decide to make more of an effort this year to stay in touch. Organize events and outings with local loved ones, and arrange for regular calls or video chats with those who live far away.
5. Get organized
Plan to tackle your home in small, manageable chunks. Start with junk drawers and closets, then work your way up to garages, attics and basements. Give away items you no longer need and throw away items that no one would need. Use organizer shelves, boxes and other tools to neatly store the things you keep.
6. Save money
A little planning turns up many easy ways to save money. Create a household budget and set up a monthly meeting with your spouse to review your spending. Clip coupons, comparison shop and watch for sales. If you don't already have an emergency fund, start setting aside money to build a safety net.
7. Be more romantic
If you've been married or in a relationship a long time, it's easy to let the day-to-day overshadow your need for romance. Take some simple steps, like turning off the TV during dinner, and some bigger ones, like arranging a weekly date night. Leave love notes where your spouse will find them, pull out old photos from your early romance and plan fun day trips or weekend get-aways.
There are many different goals you can set for the new year. What are your New Year's resolutions for 2014?