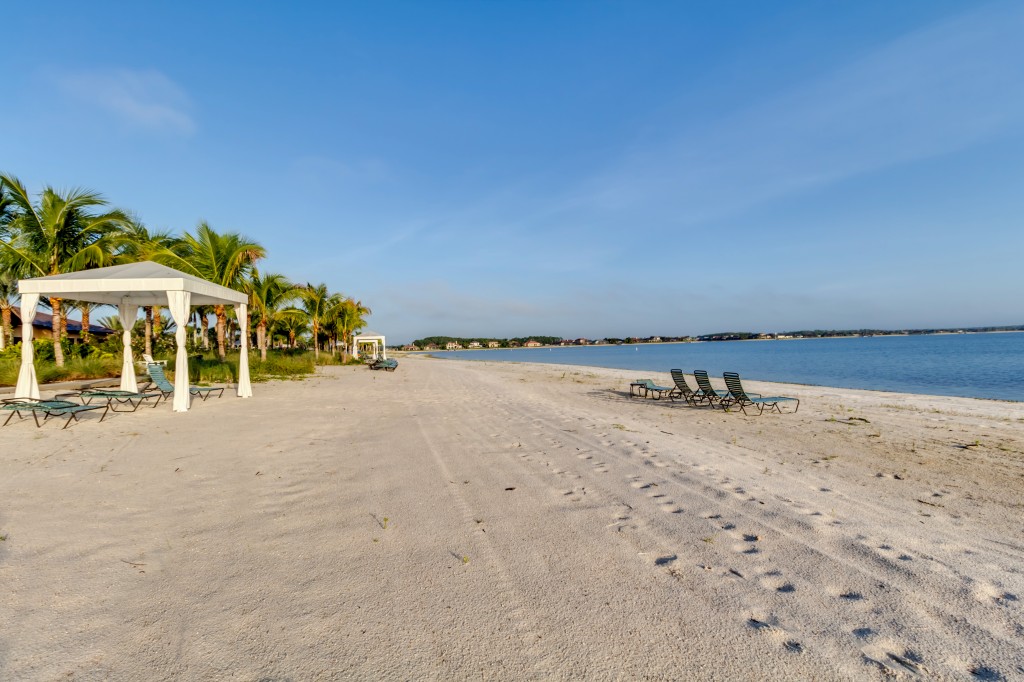 Many approaching retirement dream of being able to walk along piers, lounge on the beach, and soak up sunny days. The belief that coastal living can rejuvenate one's health isn't new. As early as the 18th century doctors were prescribing trips to the shore for their patients. Recent studies suggest that they were on to something, with experiments showing that shoreside living allows people to relax more naturally and live a more active lifestyle.
But the beach doesn't do it for everyone, which is why inland 55+ communities see a similar amount of popularity. Retirement communities farther from the coast usually allow for more access to land and a diverse terrain if varied outdoor activities are preferential to seaside lounging. Here's what to consider in deciding which is best for you:
Costs
The most recent list of most expensive places to live in the United States are, unsurprisingly, mostly coastal urban areas. California coastal cities make up a third of the list alone: San Francisco, San Jose, and Orange County. Along the East Coast are Stamford and then, of course, Hawaii.
While places along the coast fetch much higher prices than those farther inland, the coast's eternal popularity means that people are always drawn to them with dreams of the beach and a never-ending summer.
Just move a little farther away from the coast and the costs will significantly decrease. Active adult communities in Southern California are assumed to be out of most retirees' budgets. Yet, moving into the Inland Empire Area, one sees a significant decrease in price while still being within driving distance to Los Angeles and San Diego.
There is also a vast difference in price according to which coast you choose. While California is notorious for high-priced homes and prohibitive taxes, Florida's reputation as a retirement haven for budget-bound active adults remains intact. Century Village at Pembroke Pines puts you minutes from Miami at prices most homeowners would consider an enormous bargain. Coastal Texas and North Carolina also see negligible fluctuation in price between coastal active adult communities and those farther inland.
Health
So where do the health benefits from living in coastal areas come from exactly?
While living near the coast does promote physical activity, the ocean provides a natural health boost. The salty ocean air has been shown to improve respiratory systems for those who suffer from asthma, bronchitis, sinus pressure, and excessive coughing.
The air also contains hydrogen ions that balance serotonin levels, giving ocean-bound active adults more energy and less depression. The nearly non-stop sunlight also provides vital Vitamin D, while swimming in salt water is a guaranteed way to please your dermatologist.
Living near the ocean along the East Coast, in most cases, increases the amount of humidity one is exposed to. This can cause negative health consequences that can negate the benefits of living near the ocean, like increased respiratory issues and even heat stroke, heat exhaustion, and fainting.
Living in a drier climate, typically found farther inland, can help allergy sufferers as well as those who experience frequent migraines, and can maintain healthier skin for those with oily skin. Drier climates, however, can also adversely effect those who have bronchitis, asthma, sinusitis, and nosebleeds.
Lifestyle
Coastal and inland living also promote two very different lifestyles. Coastal areas tend to be a little more laid-back than their inland counterparts (remember how the ocean is a natural relaxant?) and are more beach-centric by nature. Given the popularity of beachside living, the coast tends to be more densely populated with large, sprawling urban areas that bleed into each other. Although a few sleepy seaside towns do exist along the east and northwest coast.
For the most part, however, recreation along the coast revolves around going to the beach, walking along piers, exploring cities, fishing, and boating.
Living inland skews towards larger, open spaces. So it's great for those who want more bang for their buck. With a sparser population, inland living tends to be more communal than impersonal and the lack of densely populated cities helps promote community living. Also, given the more varied terrain, inland active adult communities have more options for outdoor activities like hiking through the woods or mountains, golfing in the desert or next to a lagoon, and horseback riding through an open desert.
Would you prefer to retire along the coast or farther inland? Discuss below!