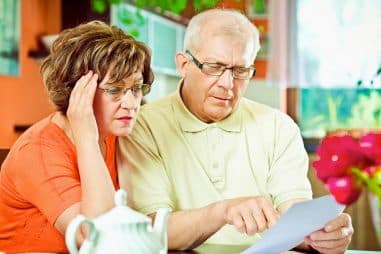 In theory, owning a second home, or "summer home," sounds like the American Dream. Retirees can stay in the same residential area for most of the year, then whisk away when winter weather threatens.
But does owning two homes live up to the hype?
Maintenance Responsibilities
Home ownership is a large investment and a major responsibility. Every house requires a certain amount of maintenance year-round. That maintenance needs to be completed whether you are currently living in the home or not.
If you plan to leave each home empty while spending time in the other, your maintenance responsibilities will have to include securing each home during extended absences. You will also need a plan for handling emergencies from far away.
Maintenance options
There are some different approaches to maintaining two separate homes. You can hire a caretaker to check in on whichever house is empty, or you could ask local friends and family to do the same. In either case, you will have to be diligent about winterizing, or summerizing, each home before closing it up for an extended period.
Lack of maintenance
If you don't take certain steps to prepare your home for the season before leaving, you may return to serious consequences, like burst water pipes or pests who have taken up residence in your absence. By the time you return to find flooding or other disasters, the damages are generally more extensive than if you had been home to catch the problem early.
Repairs and Maintenance Costs
Even without repairs and maintenance costs, owning two homes can be financially draining. Owning two homes means you will have two sets of bills and two sets of belongings. You will have to pay for two sets of utilities, two home insurance policies and two sets of property taxes. Shopping for a second set of furniture, electronics, and appliances may sound like fun, but the bills quickly add up.
Homeowners who rent out either home in their absence will take on additional responsibilities. There are services that can help you find short-term vacation renters, but, as the homeowner, you are ultimately responsible for whatever happens in the homes that you own.
Lifestyle
On the social side, the allure of owning two homes lies in the fact that you can live in your own properties while enjoying a snowbird lifestyle. You can maintain relationships in two different geographic areas, and enjoy the best of two climates.
However, some snowbirds find that owning a summer home is too limiting. Owning a second home means that you are locked into one winter destination. (Unless you plan to rent it out and stay elsewhere yourself.) Some snowbirds find that they prefer to opt for long term rentals. That way, they can try out different areas from one year to the next.
Like most living arrangements, choosing to own two homes is a personal decision. Some retirees love owning summer and winter homes, and others think the upkeep is a major headache. If you aren't sure how you would feel about it, try out the snowbird lifestyle by renting first, and be sure to ask other snowbirds about their experiences with owning two homes. Research first, so you will know what to expect when buying a second home.