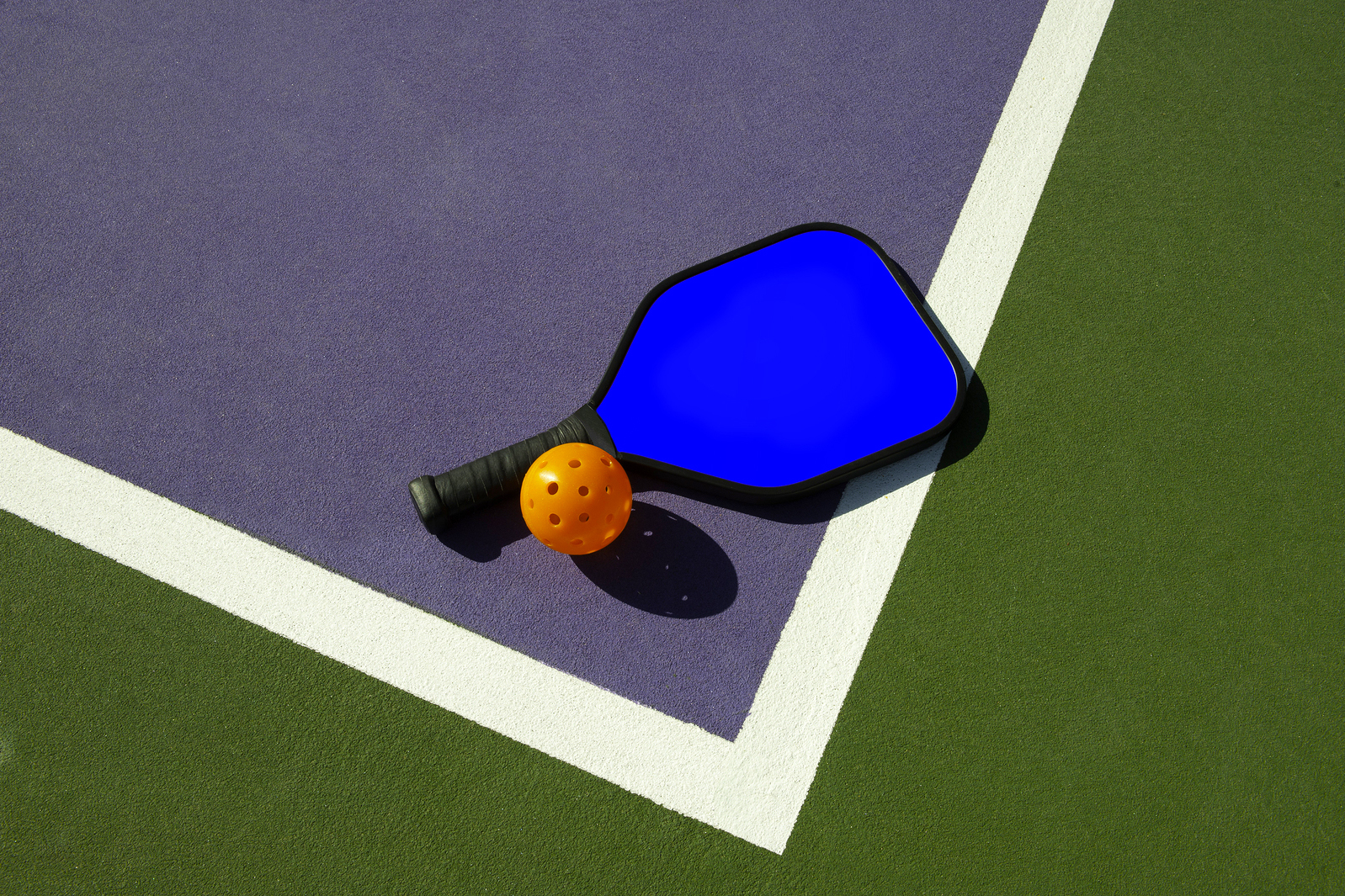 Pickleball continues to be one of the most popular activities at many active adult communities across the country. Some of that popularity comes from the game's simplicity: pickleball only requires a paddle, ball, and a small court (about a third of the size of a tennis court), and is virtually similar to all racquet sports, which makes it extremely familiar and easy to learn. The smaller court size allows players to play in close proximity to each other, which increases social interaction and decreases chances for injury.
"There's no question pickleball is an attractive sport for seniors," says Justin Maloof, executive director of the USA Pickleball Association (USAPA). "While not just a senior sport, there are tremendous health benefits for seniors who play. The smaller court size equates to a low-impact activity [that] is easier on the joints and muscles, which means more players are staying active with a sport they really enjoy."
So what made this game, which combines tennis, ping pong, and badminton, into one of the fastest-growing sports in the country? According to Maloof, who is serving his fifth year as executive director, pickleball is a game that is now transitioning into a legitimate sport thanks to the establishment of the USAPA, which is now pickleball's national governing body. The USAPA was organized to promote the growth and development of pickleball on a national and international level as well as provide players with official rules, tournaments, rankings, and promotional materials.
Maloof says the USAPA Ambassador network (now over 1,500) continues to create new programs across the U.S. With a large USAPA Ambassador network and more than 2.5 million pickleball players in the U.S., it's no surprise to see that pickleball is a hit with active adults, with more 55+ communities supplying the courts to meet this growing demand.
The Villages in Central Florida is the country's largest age-restricted development and is regarded by retirees as the "pickleball capital of the world" thanks to its 100-plus courts spread throughout the community's 20,000 acres. The Villages' pickleball community volunteer group offers a list of events, classes, clinics, leagues, private lessons, and social events for members of the group in the community. They even have a pickleball referee training program for any player curious about becoming refs for scheduled games.
Other active adult communities like Sun City Grand in Surprise, AZ added ten new pickleball courts earlier this year to its already long list of amenities and recreational facilities. In fact, the Sun City Grand community association board voted in favor of converting three of its old tennis courts into new pickleball courts in order to meet the growing demand of pickleball players in the community. Sun City Grand will now be home to a total of 22 pickleball courts.
The community will also host weekly reciprocal pickleball events beginning in October of this year. Many of the 55+ communities also have established pickleball clubs and associations that are members of the USAPA and compete in various pickleball tournaments throughout the country.
The Surprise Pickleball Association (SPA) of Surprise, Arizona is active in pickleball events and has hosted tournaments like the 2016 SPA 1 Tournament and the 2016 Tommy Wong Memorial Tournament and will host the SPA Monster Smash in October 2017. The Robson Ranch Arizona Pickleball Club has hosted various events in early 2017 and offers daily games, open clinics, and lessons for residents of the community. Now that more active adult communities and retirees are embracing this exciting sport, they are also getting involved with the USAPA.
The USAPA offers sanctioned events and tournaments that are open to residents from across the country that get to compete on various levels. The USAPA offers a wide selection of pickleball events happening throughout 2017, including eight USAPA regional tournaments, US Open Pickleball Championships (end of April), the 2017 USAPA National Championships (November 4-12), and the USAPA Ambassador Retreat, which is held at the end of January 2018 and is already sold out.
With a growing USAPA Ambassador network and pickleball memberships quickly increasing (more than 20,000, up from 4,000 in 2013), it's easy to see why so many active adults and 55-plus communities are incorporating this into their daily lives and environment. Pickleball is definitely a sport that's here to stay.