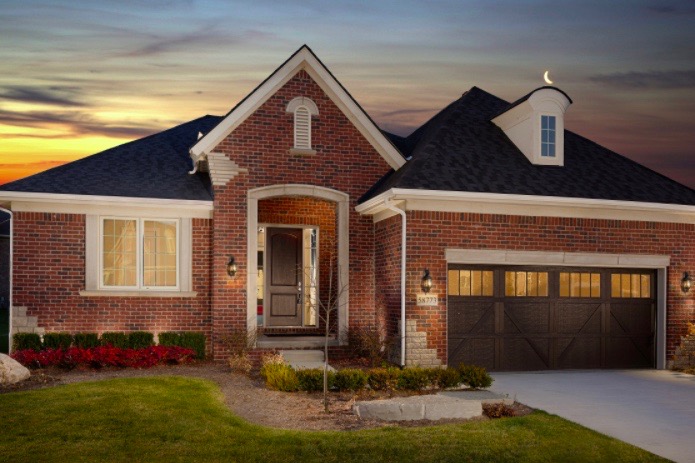 Michigan-based residential builder Pinnacle Homes has just announced its new line of luxury communities designed specifically for active adults and empty nesters. The Aspire Collection by Pinnacle Homes will be a collection of seven luxury communities built throughout Eastern Michigan.
"The Aspire Collection by Pinnacle Homes is less about buying a house and more about living a lifestyle," said Howard Fingeroot, Pinnacle Homes' managing partner, in a press release. "Traditionally, adults ages 50 and better have either moved to smaller homes with fewer amenities or stayed in the same homes where they raised their kids, dealing with maintenance and remodeling issues as necessary. As more baby boomers approach retirement, we're seeing a demand for homes that require little to no maintenance, include modern amenities that support the luxurious look and feel of their lifestyle, and are in or near the areas where they raised their families and made friends."
Pinnacle Homes currently has several of these communities in development throughout metro Detroit. These communities, which are in different stages of construction, will be branded as the Aspire Collection and include Legacy Hills in Bloomfield Hills, The Corners at Cherry Hill Village in Canton, Northridge in Clarkston, Legacy of Lyon in Lyon Township, Ridge Hill Estates in Northville, Glacier Club in Washington Township, and Legacy Woods in West Bloomfield.
The builder will develop these luxury communities in prime locations throughout southeastern Michigan that will allow residents to have easy access to daily conveniences, entertainment, and attractions. Pinnacle Homes will also offer buyers plenty of customizable options for their home designs such as gourmet kitchens with quartz countertops and hardwood floors or single-level floor plans with optional finished lower levels and additional guest bedrooms. A majority of the homes will offer approximately 2,000 square feet and include maintenance-free living as the community will take care of lawn maintenance and snow removal.
"With the Aspire Collection, empty nesters can really have it all and take their lifestyle to the next level," said Fingeroot. "These communities let people stay close to their family and friends while enjoying a new home that is the right size, the right configuration and the right location."