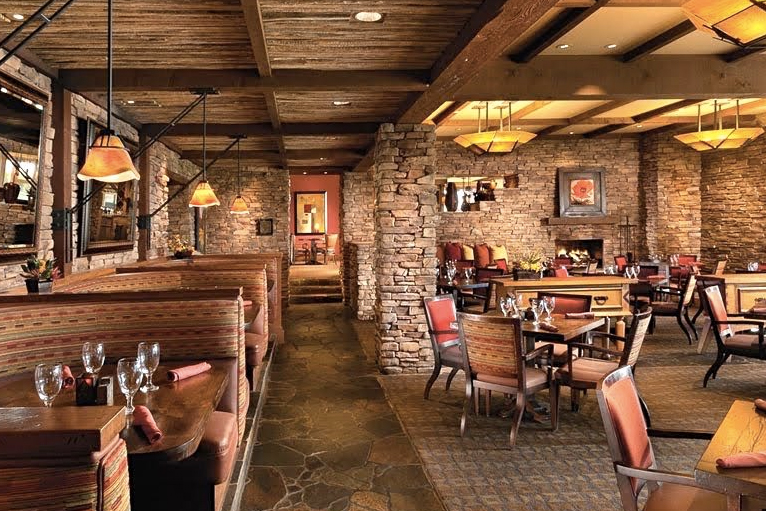 Quail Creek, an active adult community in Green Valley, Arizona, has announced new plans to expand the community's on-site restaurant and lounge areas at The Grill. Quail Creek management decided to expand The Grill in order to fulfill the growing community's needs.
"Quail Creek has grown and now we have more residents that wish to enjoy The Grill and The Oasis Lounge," said Miguel Venegas, restaurant manager at The Grill at Quail Creek, on the community's website.
The Grill will include a new U-shaped bar as its focal point as well as an expanded outdoor patio, board room, and larger indoor dining room. Construction is expected to begin in August of this year and will be completed around spring 2018. Some of the new features will include an open entry and spacious host area.
The U-shaped bar will offer seating for 15 guests and have liquor displays, flanking wine displays, and two wall-mounted TVs. The Grill will also use materials to create a lighter and brighter atmosphere inside.
The expansion will add about 4,000 square feet of additional space, including 2,318 square feet of air-conditioned space. The Grill will have new furnishings, flooring, wall and ceiling fixtures, and updated decorative lighting. The indoor dining room will have new tables and booths and will accommodate 193 people with 80 seats in the Oasis Lounge Bar.
The board room will include a fireplace and will be available for private parties for up to ten guests. The renovated outdoor covered patio will be 1,740 square feet and have an additional 50 seats that will include views of the golf course. According to Venegas, the menu will also get a makeover once renovations at The Grill are complete.
During construction, The Grill will be closed but residents can enjoy the full restaurant and bar services at the Madera Club House.